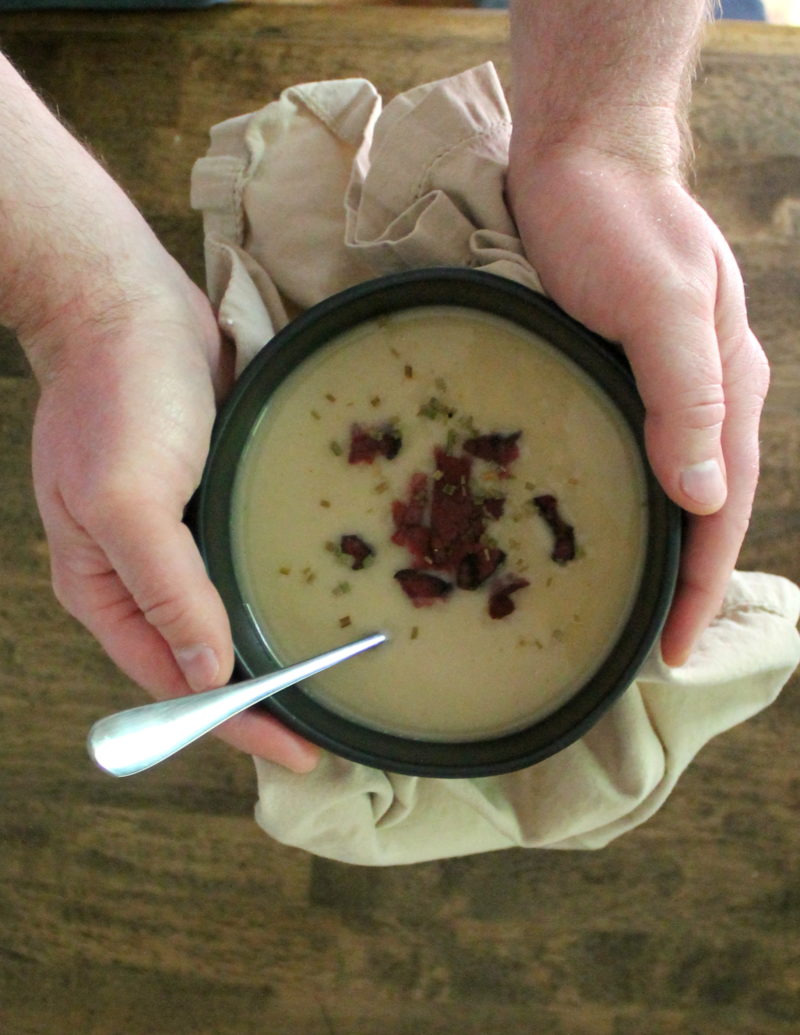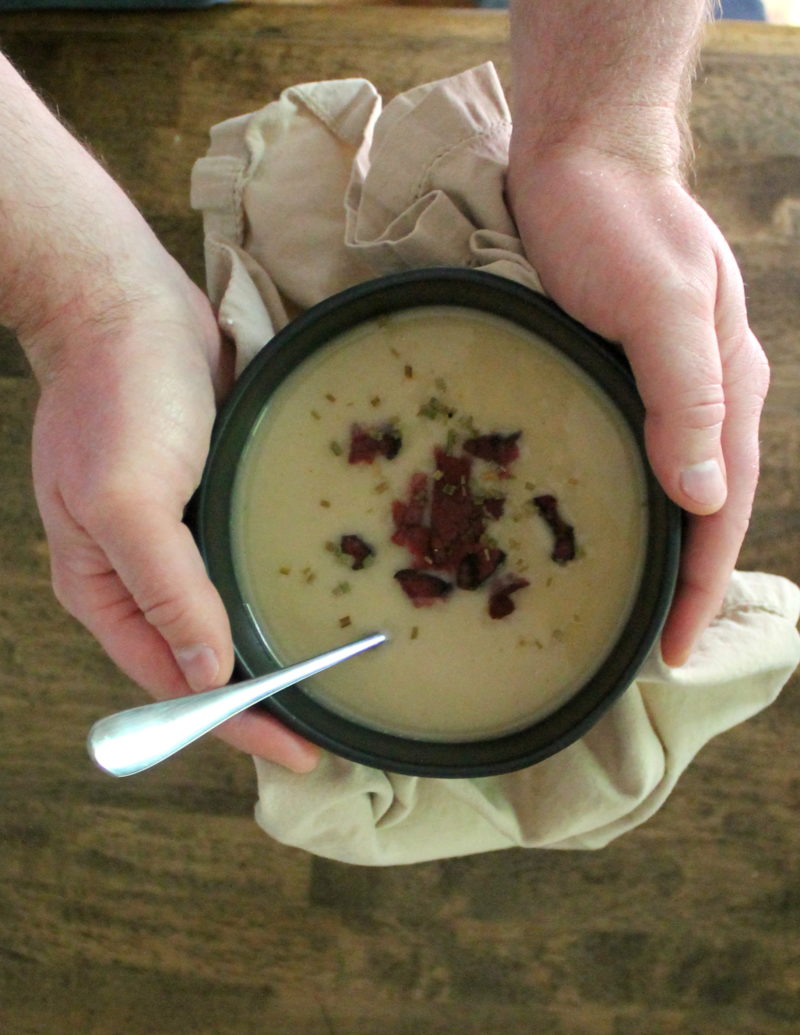 Is there anything more seasonal and classic than potato leek soup? The April/May bridge between winter thaw, and spring growth is a tough one around here. It's still too cold to get a lot growing, and most of the winter storage crops are nearly gone. For those of us trying to eat a seasonal diet it looks like a lot of greenhouse greens on greens. In our case, we still have some tomato sauce to finish up, but that's about all.
If you have a few potatoes left however this is a prime opportunity to make some potato ramp soup or potato leek soup. Apparently, there are people who call ramps, leeks, according to my husband. This recipe is pretty basic and can be used with leeks or chives as well as ramps. Basically, grab whatever onion-y thing you happen to have on hand and whip it up.
For the photo I used a combination of leeks and ramps blubs, thus the color. Typically when picking leeks you don't pick the bulb, just a leaf or two so that the plan can come back another year, however, we have our own patch that we thin out so that new bulbs can grow fat. If you are using the greens your soup will for sure turn out more green, don't be surprised by that.
Personally, I love to serve this rich soup with a salad, but hubs prefers a ham sandwich. I suppose it's all in what you like. Here, you'll notice that it's topped with some crispy pastrami from Old World Naturals. It's the only deli meat I'll eat right now. Because have you ever read the ingredients on most deli meat? Not to mention where that meat came from. Bleh.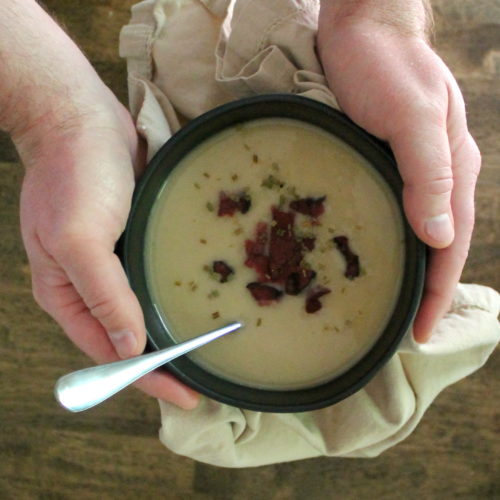 Potato Ramp Soup
Prep Time 20 minutes
Cook Time 50 minutes
Ingredients
6 cups vegetable broth
4 large russet potatoes
handful ramps whites & greens
1 bay leaf
1 1/2 tsp chopped fresh thyme
1/2 cup heavy cream
salt and pepper to taste
Instructions
combine the broth, ramps, bay leaf and thyme in a large pot and sprinkle with salt and pepper. Boil until the potatoes are soft, 15 to 20 minutes.



Remove the bay leaf. Using an immersion blender (or in batches in a blender or food processor), blend the soup until smooth.


return the soup to the pot and add the cream. Simmer, stirring often, until the soup has thickened, about 20 minutes.

Similar Posts: