May was INSANE!
I know I say that almost every month but I just feel like there is so much going on all the time. It just get's crazier and crazier.
The thing is I don't want to jinx anything until it's officially official, so a lot of the goings on of this month will remain a secret for just a few more days.
In the mean time however one pretty big announcement is that I'm going to be an aunt! I'm so excited I can barely stand it. I've already started experimenting with crochet patterns for baby blankets. My Sewing & Yarn Projects pinterest board is overflowing right now.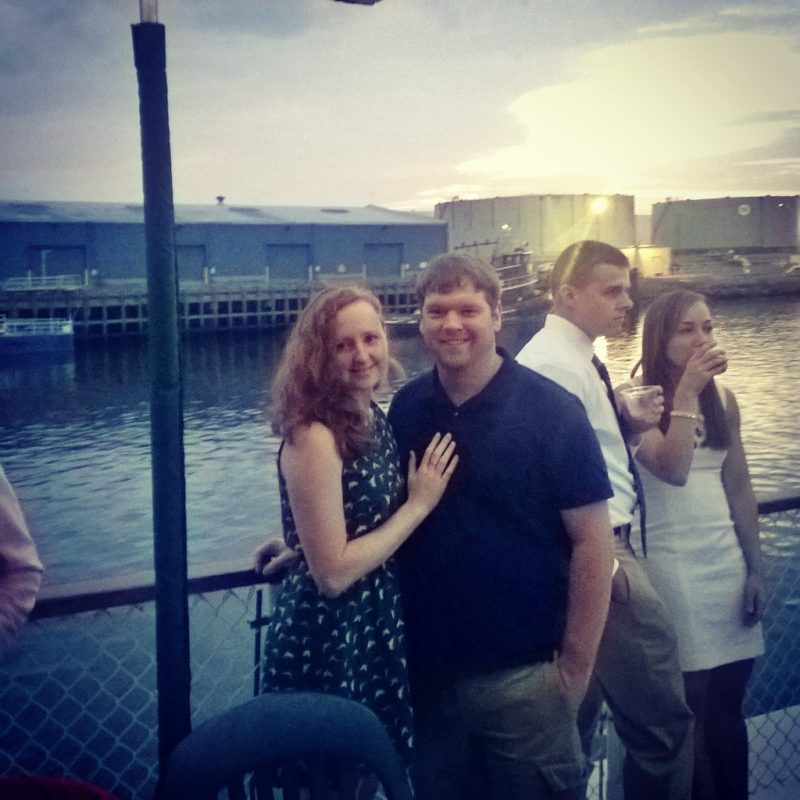 We went on a booze cruise with some of our best friends. I didn't drink much, but it was so much fun.
I spent a weekend building a new photo backdrop for my 12-12-12 project and it's got me wondering why I didn't do it sooner.
I realized that our wedding is not going to be a traditional wedding, and listed all the reasons why.
We went to the most gorgeous and fun wedding for our dear friends last weekend. I couldn't be happier for them. No I don't have pictures, since I was having too much fun and eating way too much food. We won't talk about the fact that I had some flu like illness for the few days leading up to the bash, I stayed home from work and rested up just to be prepared for the big event. Not Kidding.
I told you all about the many lessons that I learned from house hunting. There are more I'm sure, and since we are on the topic the whole house hunting thing has a lot to do with the crazy month we had this month. Again I know you've heard it a million times, but it really does take over everything for a while.
June is bound to be a wild ride as well. On the docket we have more house hunting, my wedding shower (eek!), lot's of wedding planning, and some travel plans. Seriously I am exhausted just thinking about all that.
I hope you all had a great month as well. Give me your highlights in the comments. I always want to learn more about you guys!