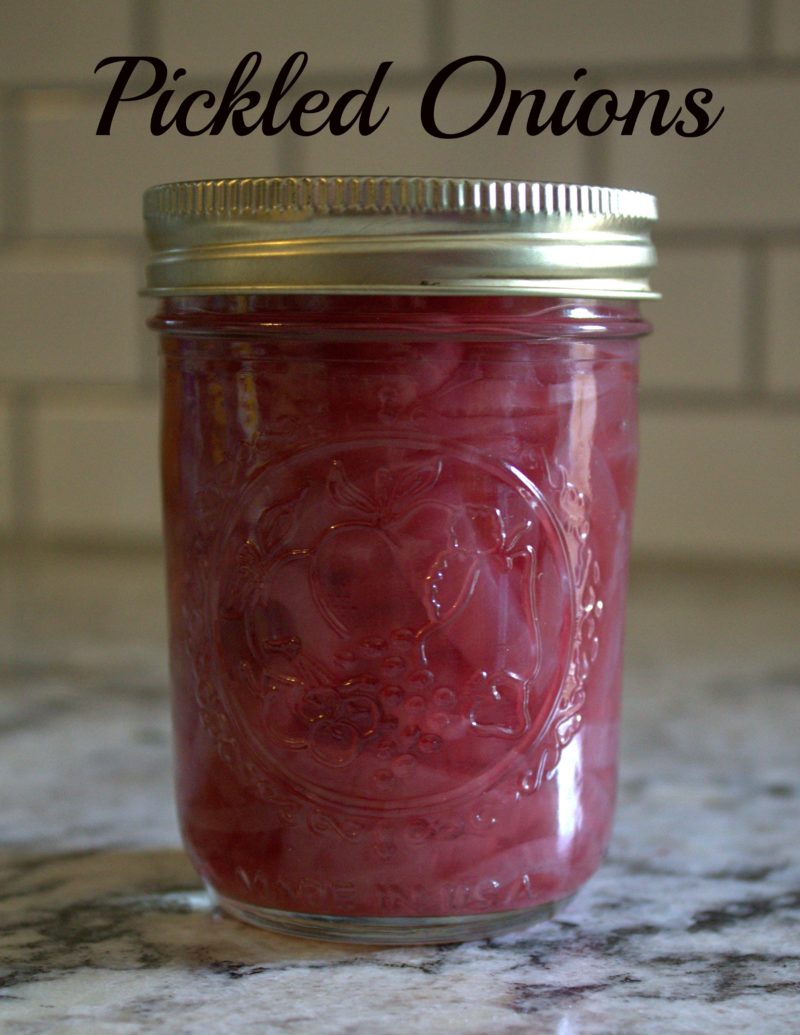 Spring is in the air, finally and I'm ready to break out of my soup and stew shell, for some lighter and brighter fare. I'm totally excited to fire up the grill, and toss together salads with fresh veggies! Unfortunately, we have moved from snowy, frost covered ground into the rainy season, which means we still have a few more weeks of this in between nonsense, where we don't really have a ton of fresh veggies, and there is still a little stock left in the cabinets to get through.
  I thank goodness this year that I had the forethought to pickle, can and freeze as much as I have. While we made it all the way through our home-canned tomatoes a month or more ago, we still have sauerkraut, pickles, and a few others hanging around.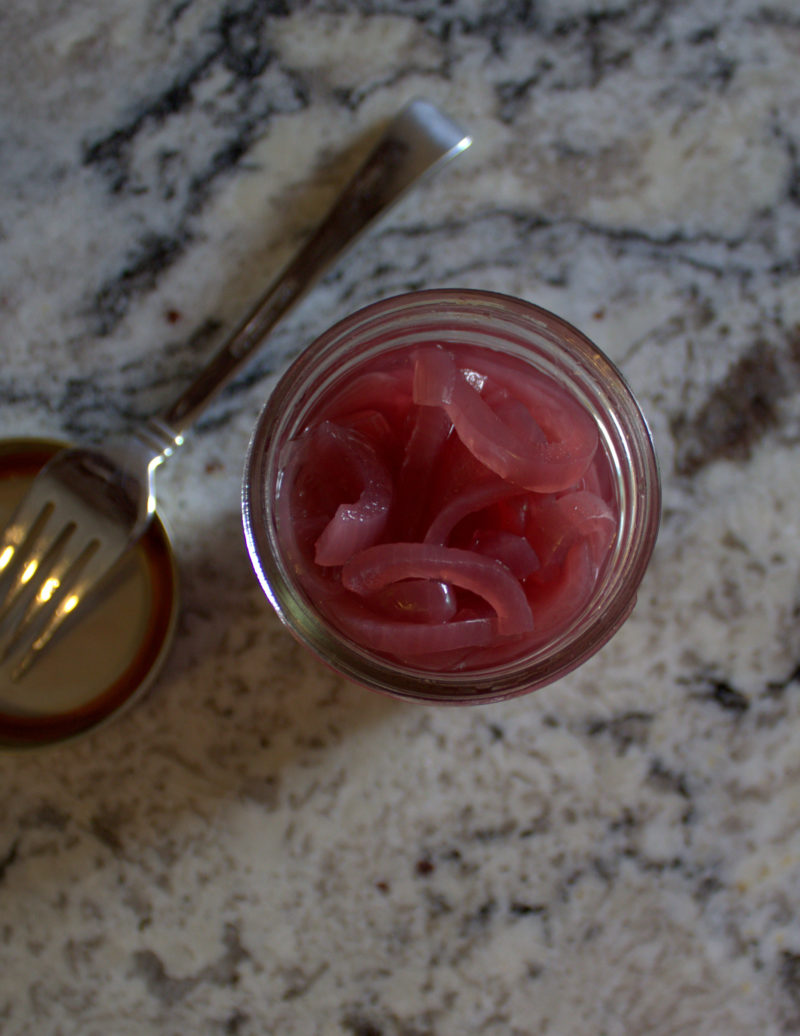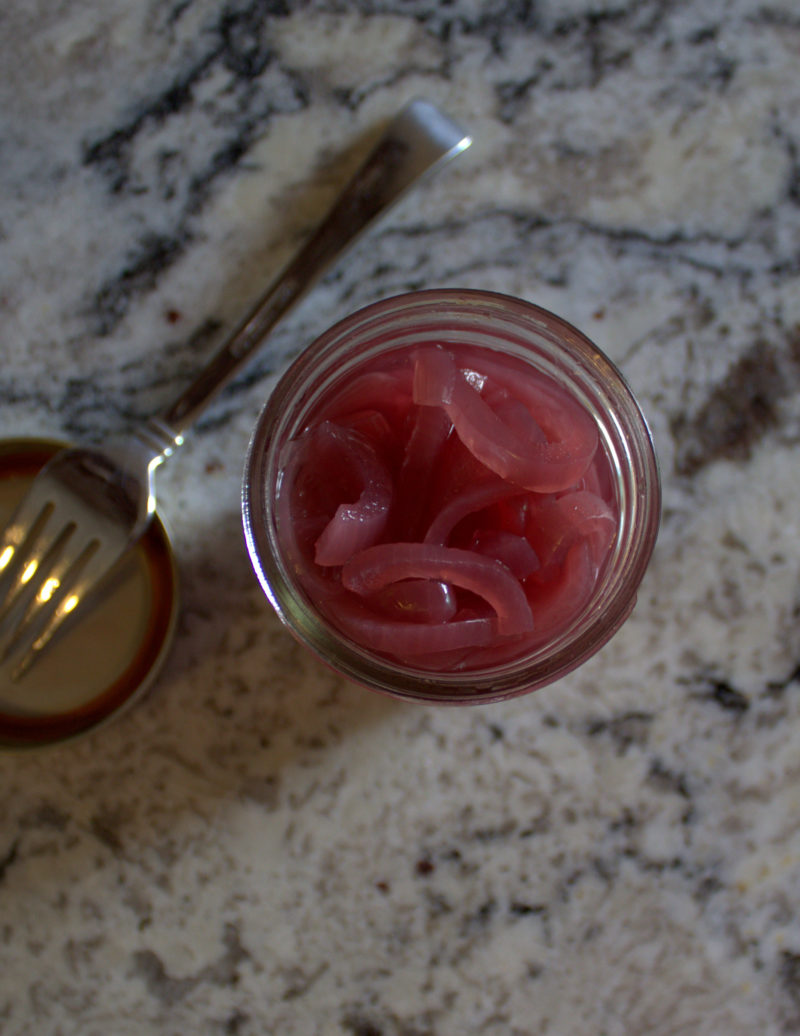 In all honesty, we haven't even opened a jar of these pickled onions yet. I only made 3 or 4 small jars and found them while reorganizing the kitchen. Of course, we had to take the opportunity on the one sunny day of the week to grill up some brats outside and top them with these magical onions. The sweet and tangy flavor melded perfectly with the brats, and a side of coleslaw to make a wonderfully summery meal in just minutes.
It's amazing how a little work ahead of time can really benefit you later. You can bet I'll be making these again this year, and finding all kinds of new things to put them on. Roasted Pork loin maybe? Veggie sandwiches probably? If you guys have any suggestions I'm all ears!

Simply Pickled Onions
Ingredients
4 large red onions, thinly sliced
2 cups apple cider vinegar
⅔ cups organic cane sugar
1 tablespoon kosher salt
Instructions
Sterilize and prepare 4-12 ounce jars for canning, including lids and rings. Set aside.
Prepare a waterbath canner and bring to a boil.
Cut onions into ¼ inch slices and stuff them into the prepared jars, leaving about ½ inch of head space.
Combine the vinegar, sugar, and salt in a medium saucepan, bring to a low simmer and stir until completely dissolved.
Pour the vinegar mixture over the onions, filling each to about ¼ inches from the top. use sterilized tools to work out any air bubbles that might appear.
Place a sterilized lid onto each jar and screw down a ring until it is hand tight.
Place the jars in the waterbath and process for 10 minutes. Once processed, remove from heat and let cool for 12 to 24 hours. Store in a cool dry location. Be sure to use any unsealed jars within 10 days of processing.