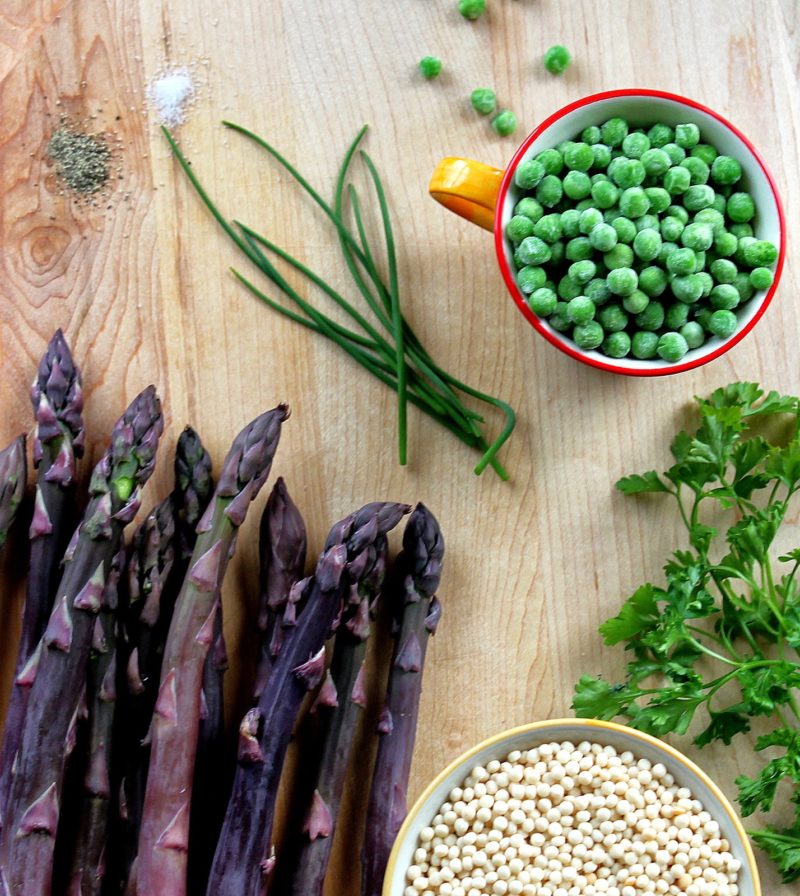 Spring has sprung! Grocery stores and farmers markets are filling with wonderful, luscious, and vibrant colors. Rainbow Swiss chard, purple asparagus, green peas are just the beginning. My favorite part of spring, after the fresh post rain smell is the amazing vegetables that finally start their rotation on our plates. I could seriously eat a salad of some kind for every meal right now and never get bored.
In fact this salad I did eat for several days in a row. It's super filling and wonderfully satisfying. I swear it's like I can feel the sun shine in every bite that I take.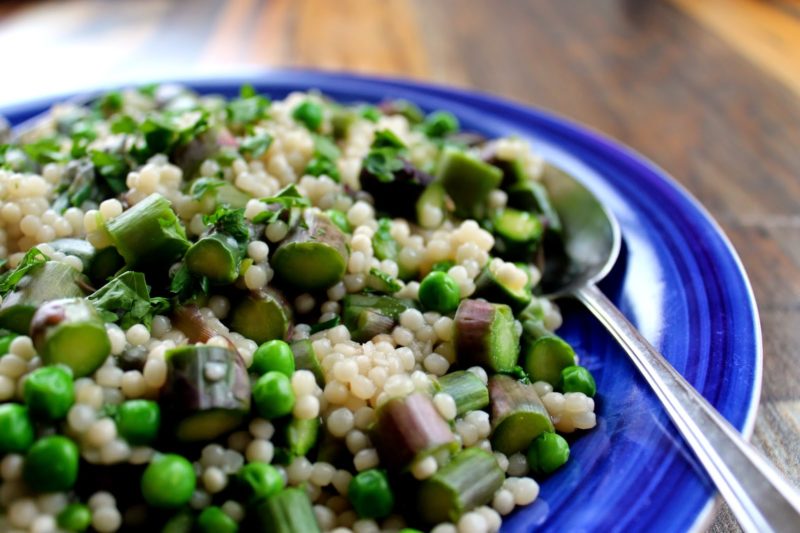 I started out cooking the couscous in vegetable broth, just to impart it with a bit more flavor, an added the veggies at the very end of the cooking process to save on dirty dishes. I mean I was going to steam them anyway to why not do it all in one pot? Besides I wanted them still pretty crisp, so just a few minutes in a hot pan was all that was needed. Finish off the flavor with a handful of fresh chopped herbs, maybe a tiny bit of fresh cracked pepper and you have yourself a wonderfully flavorful salad type thing. I did also top it with some fresh alfalfa sprouts for a bit more protein, and a cooler contrast to the warm salad.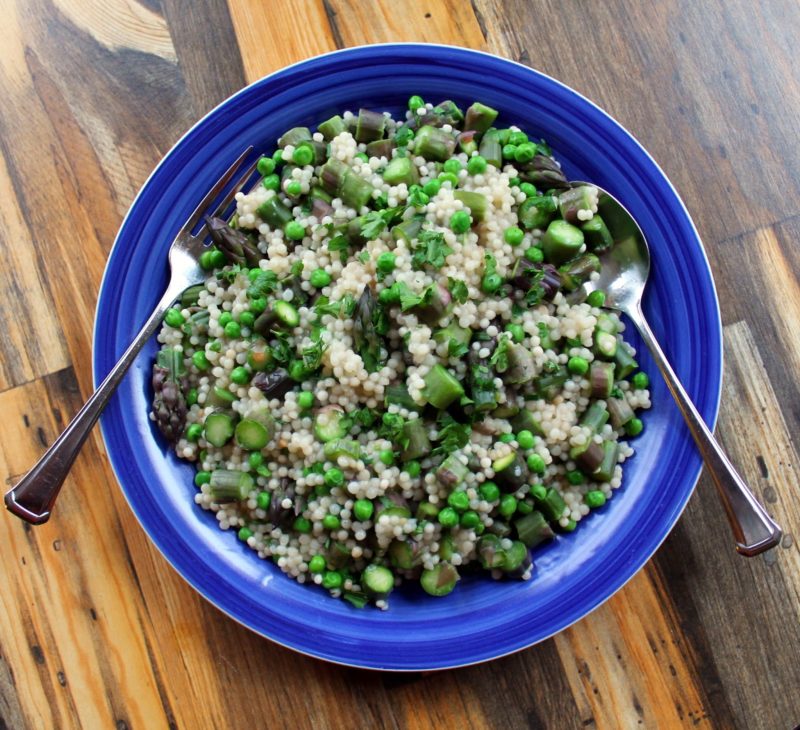 It's really enough to feed a group of 4 without anything else, but
if you wanted to stretch it I'd grill up some meat or veggies and then you
could feed more like 6 or 8.
Spring Vegetable Couscous
Ingredients
1½ cups dry couscous
1½ cups low sodium vegetable broth
1 lb asparagus
1 cup of fresh or frozen green peas
2 tbsp chopped fresh chives
2 tbsp chopped fresh parsley
Salt & Pepper to taste
½ cup alfalfa sprouts (optional)
Instructions
Cook couscous according to package instructions with the broth substituted for water. 5 minutes before cooking is complete, add asparagus and
peas.
Once finished toss with herbs, and adjust seasoning.
Serve warm or cold with sprouts on top.