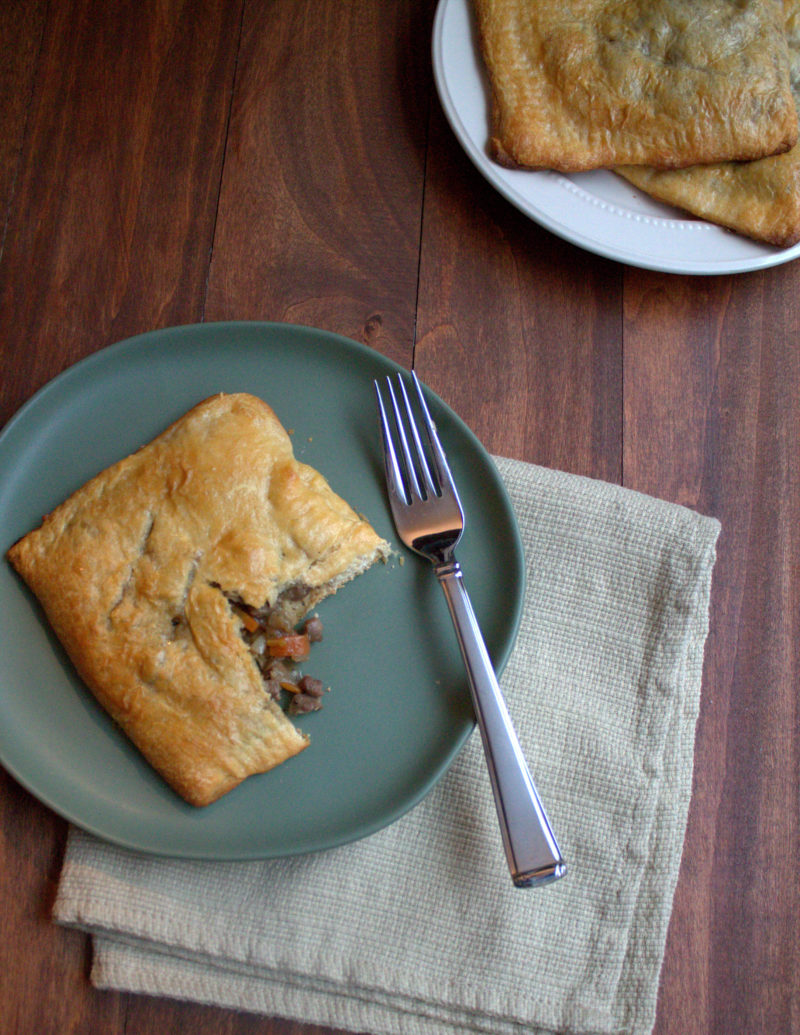 Squirrel is one of those wild game meats that has a tendency to make people a little nervous. I get it, they are probably picturing that city squirrel whose been hanging out in a dumpster all day, but the truth is a wild caught squirrel that lives in the woods is a far cry from that city dweller. It's the same for most people right?
That woodsy squirrel is eating nothing but acorns and other vegetation all day. He is scampering around the leaves and between trees. He's really not that different from that rabbit or deer that are hanging out right next to him. In fact he's pretty tasty.
The one caveat I have with squirrel is the size. Usually, you need quite a few to make a meal, but usually where there is one there are many so most of the time it's not a big problem. There is always an appetizer course if you only get one.
Much like wild rabbit, wild squirrel tend to be a bit tough due to all the running around they do. This makes for great braises and stews. I cook them bone in to make things easier. These particular squirrels were on the tiny side and therefor a bit "shot up", so Chuck opted to take the meat off the bone and cut them into a mince. Picture a mince similar to ground meat but larger sized pieces, and done by hand.
The mince made it easy to sauté the meat and whip up a deliciously thick pan sauce. We could have eaten them just like that. It was perfectly delicious, but I decided to use up some leftover puff pastry and make a couple hand pies. It was a good decision.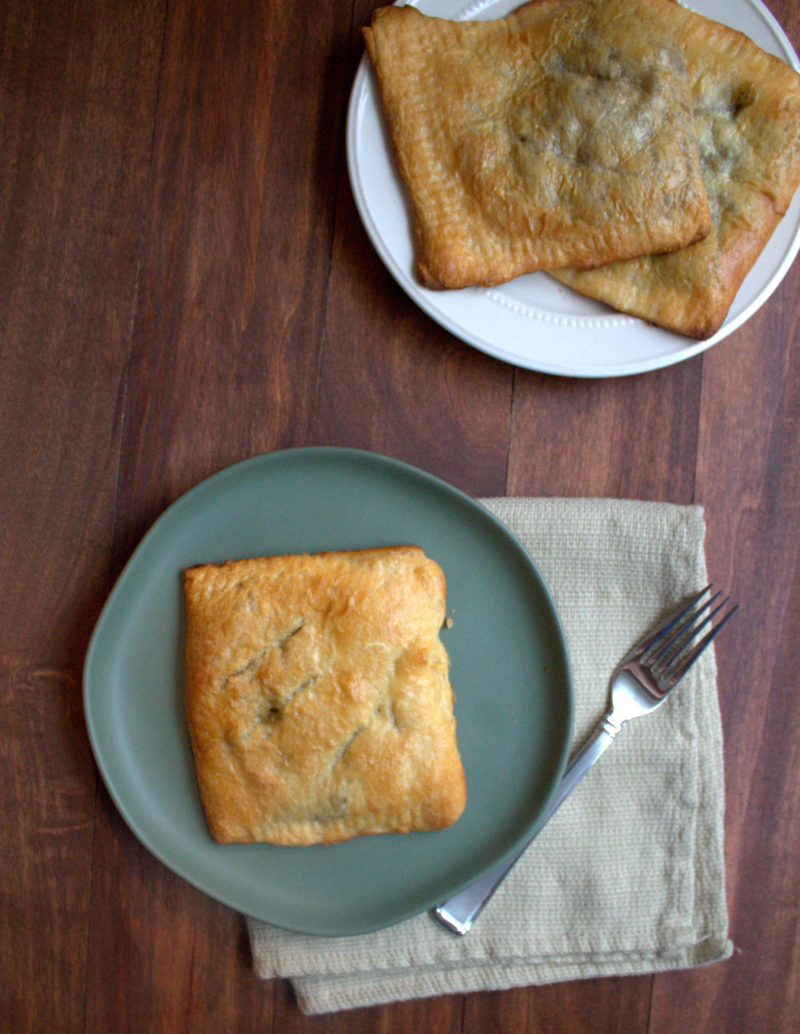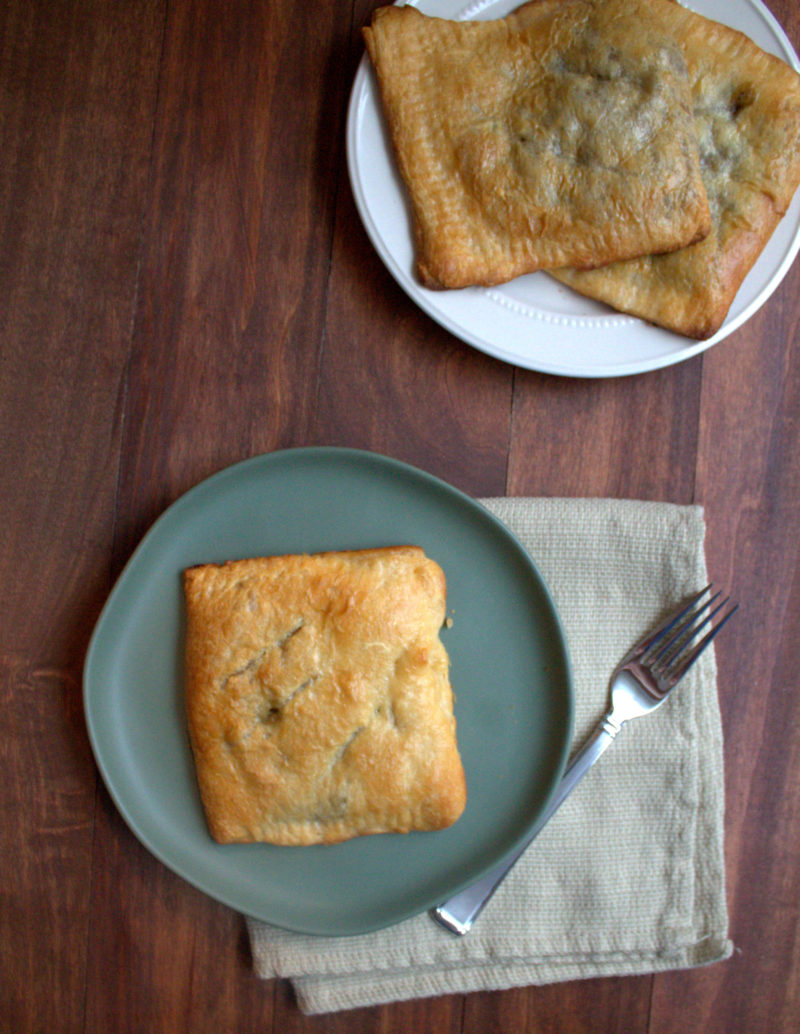 This recipe used 3 small squirrels, but 2 larger squirrels would work also. It makes 3 large hand pies. Served with a nice salad it makes a perfect lunch.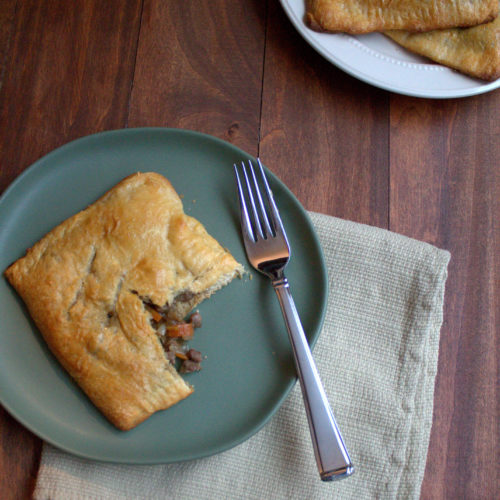 Squirrel Hand Pie with Onion & Rosemary
Prep Time 10 minutes
Cook Time 40 minutes
Total Time 50 minutes
Ingredients
1 puff pastry defrosted
1 tablespoon butter
1 small onion chopped fine
½ small carrot peeled & chopped fine
1 cup squirrel mince
½ teaspoon dried rosemary
1 teaspoon all-purpose flour
½ cup broth beef or vegetable
1 tablespoon milk
Instructions
Preheat the oven to 400 degrees.

Sprinkle the flour on the work surface. Unfold the pastry sheet on the work surface and lightly roll to remove the fold marks. Cut the pastry sheet into 3 (about 3 to 4-inch wide) strips. Set aside.

In a medium sized skillet, melt the butter over medium-high heat.

Add the onion and carrot and cook until just browned, about 5 minutes.

Add the squirrel and sauté for another minute, until browned.

Stir in the flour until well blended and let cook for 1 to 2 minutes. The flour should begin to brown and give off a nutty aroma.

Deglaze the pan with the broth and stir until well blended. Bring to a simmer and cook for about 1 minute or until thickened. Remove from heat and let cool slightly.

Place about 1/3 of the meat mixture into the bottom-center of one of the strips of puff pastry (the center of the bottom half). Take the unfilled side and fold it over the top of the filling. Use a fork to crimp the edges closed. Transfer to a baking sheet.

With a brush lightly brush the top of the pastry with milk.

Place in the oven and bake until the top is golden and puffed, about 18 to 20 minutes.

Serve warm.