A week ago today I attended Techmunch, a one-day blog conference in the big apple. I took the day off of work and hopped on a train at 5 am on a very cloudy and dismal day to be there. Luckily the space at 873 Broadway was light and bright and welcoming, in contrast with the continual drizzle outside.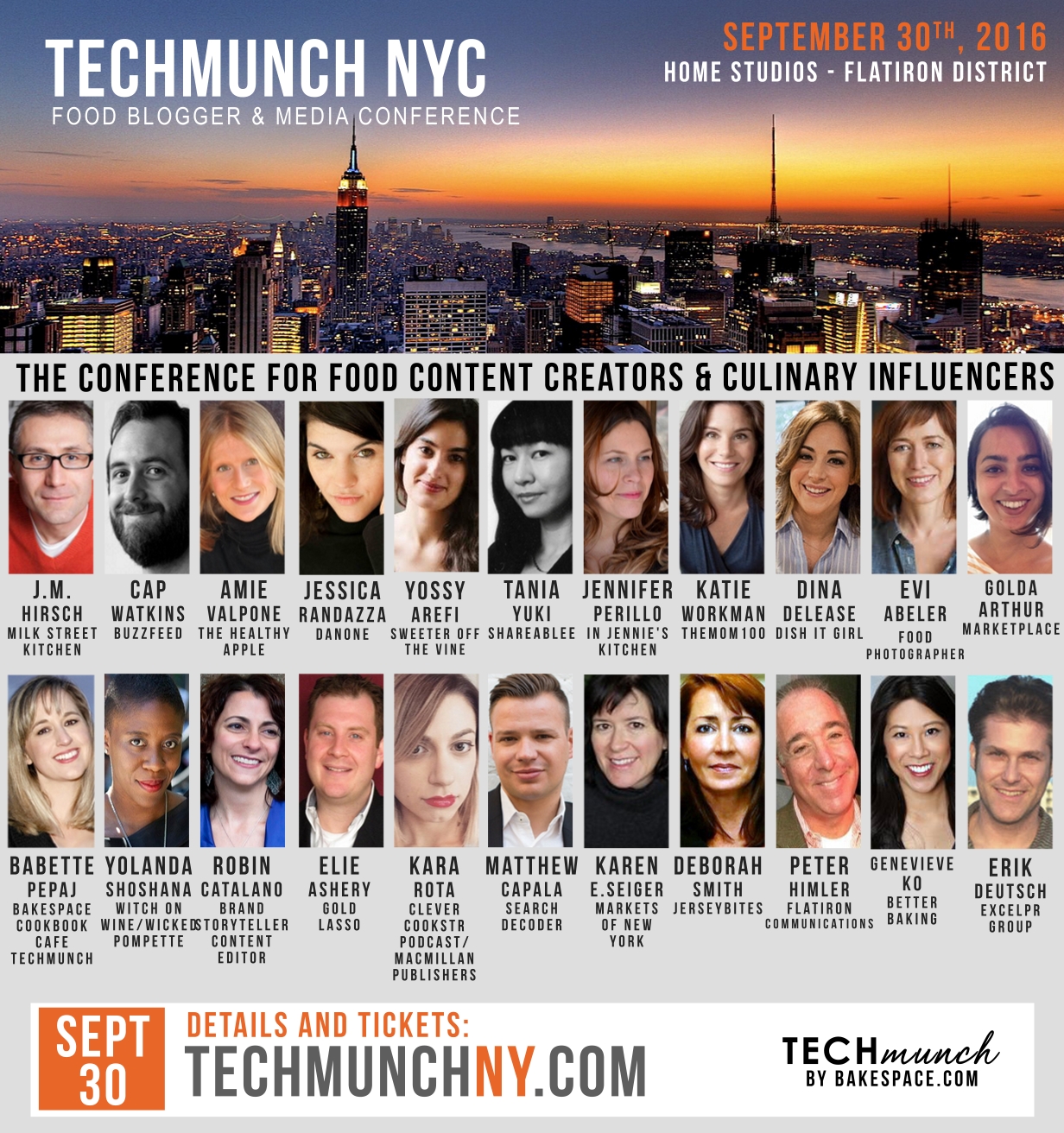 Before even entering the space, I meant Sylvie of Sails & Spices on the elevator, we decided to sit together and as it turned out she was a great "anchor" (a person you can always go back to during a conference when you're by yourself, thanks, Coppyblogger), as well as an awesome person.
The day went fast, with * sessions total, plus bonus photography help, tastings, and networking. It was a whirlwind and I was on a high for a few days following. I'm going to go over my favorite bits in bullet form in an effort to keep this post on the light side. It is Friday after all.
The very first session with Amie Valpone & Dina Deleae  was easily one of my favorite. I loved hearing a super successful blogger say she doesn't even look at or know anything about analytics. You know her work comes from the heart.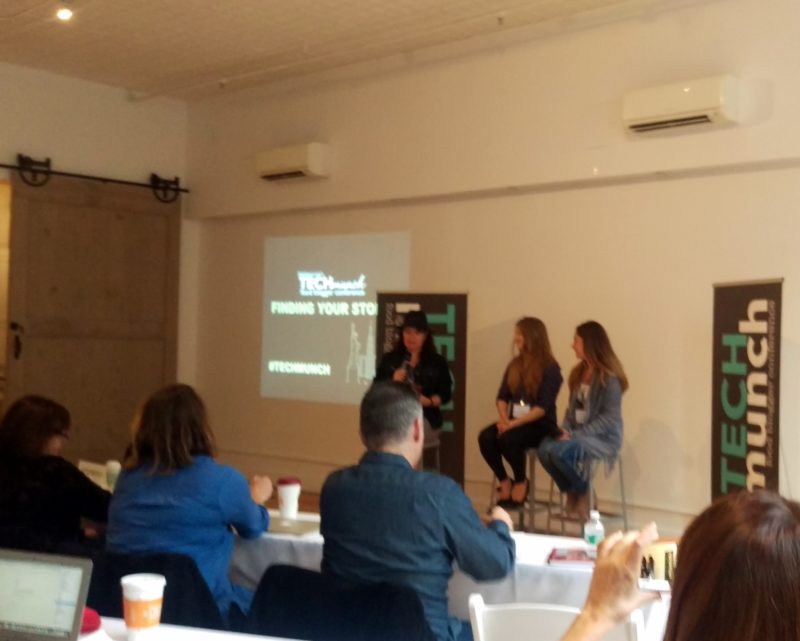 Getting some one on one time with Evia Beler was amazing. I got some great photography tips and I can already see the difference. Seriously, that 15 minutes was amazing.
Similarly, for her actual session, Evia Beler was amazing.
Tania Yuki of Shareablee gave us all the info on what types of shares work and the differences between what men like to see and what women like to see.
Wine with lunch was a great idea, especially wine from Chile. It's one of my favorite regions right now as we head into fall. They have some amazing reds. Check out Montes Wines as well as Kaiken Wines.
 SEO Hacks was the most overwhelming session. Matthew Capala of Searchdecoder had a lot of info to drop and drop it he did. It was intense, to say the least, but so packed with great info. I have already implemented so many things from his 10** minute talk. I also totally suggest taking a look at his book. I got the chance to skim through it and wow.
JM Hirsch Stole the show at the end, with his section on the state of food writing. A lot of what he said seemed a bit depressing for the future of blogging, to be honest, but there is so much truth to the idea that the modern consumer has a 30-second attention span. They don't really care about blog posts (like this one) so much as tweets, photos, and videos. Its tiny bites of info they are looking for. Read into it what you will, no one can really predict the future.
Snacks throughout the day were provided by a number of vendors including Zesty-Z, Goodpop, Chameleon Cold-brew, & more.
This squash panacata with pear caviar prodived by ICE was pretty awesome as well as beautiful.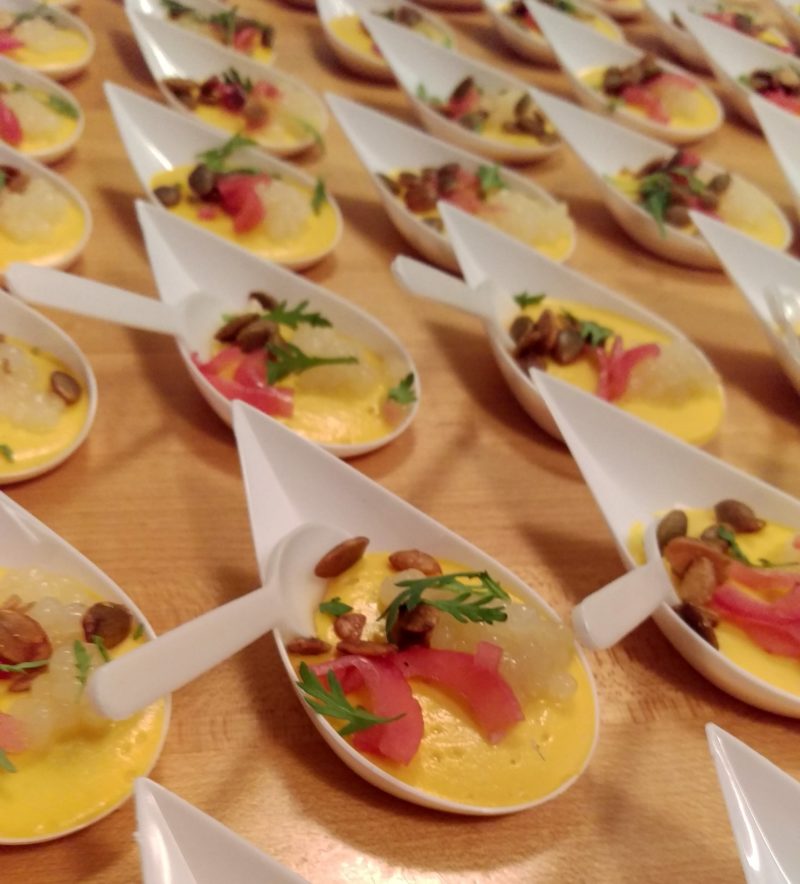 I left this conference feeling refreshed and energized. I spent the weekend following up with a few of the ideas that came from this and that I had been thinking about in the last few weeks. Similarly to The Blog Connect Conference back in the spring, I feel like I got more confirmation about the direction I want to take this space and it feels so good. So totally good.