Ah Pizza, the ultimate comfort food for so many. This dish is one that combines knife skills with baking, and sauce making amongst a few others I'm sure. The real lesson here, however, is in the dough.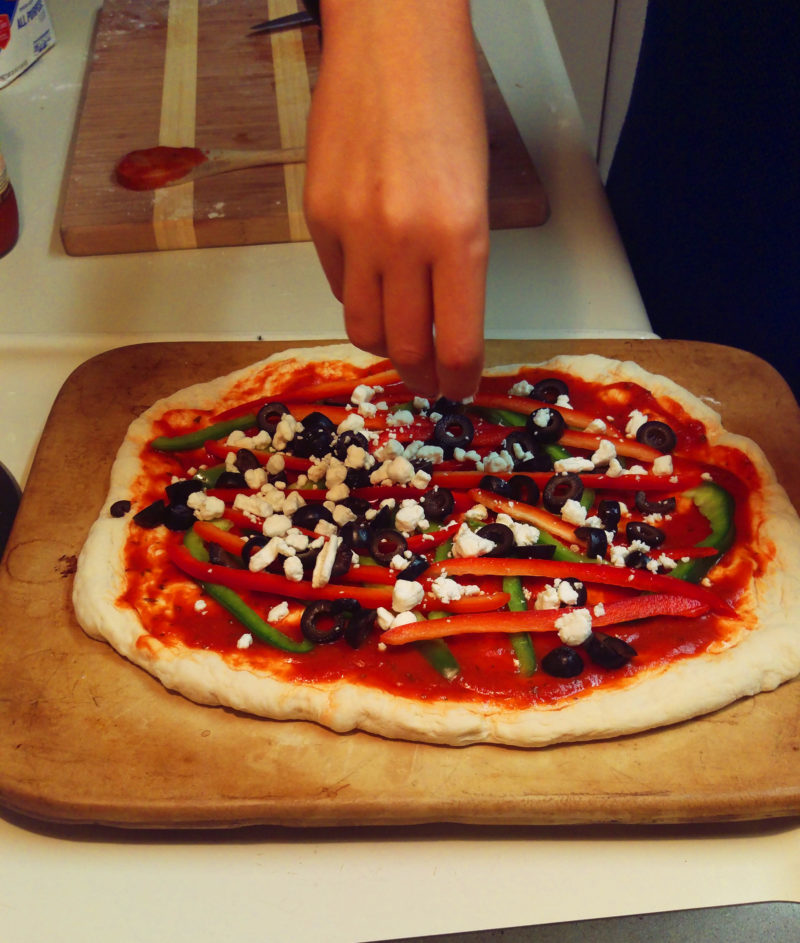 I think that learning to do work with yeast and kneading dough is essential to learning to cook. Making homemade pizza is a step towards homemade bread, rolls, and more things that can enhance your meals, and impress your friends.
Another thing I want to point out is that there are many different ways to actually cook the dough. In this recipe, I utilized a cornmeal method because it's one of the easiest ways to cook pizza on a regular cookie sheet without it sticking. Personally, I have a pizza stone that I use and doesn't require the cornmeal to keep it from sticking. I definitely suggest experimenting to find a method that works best for you.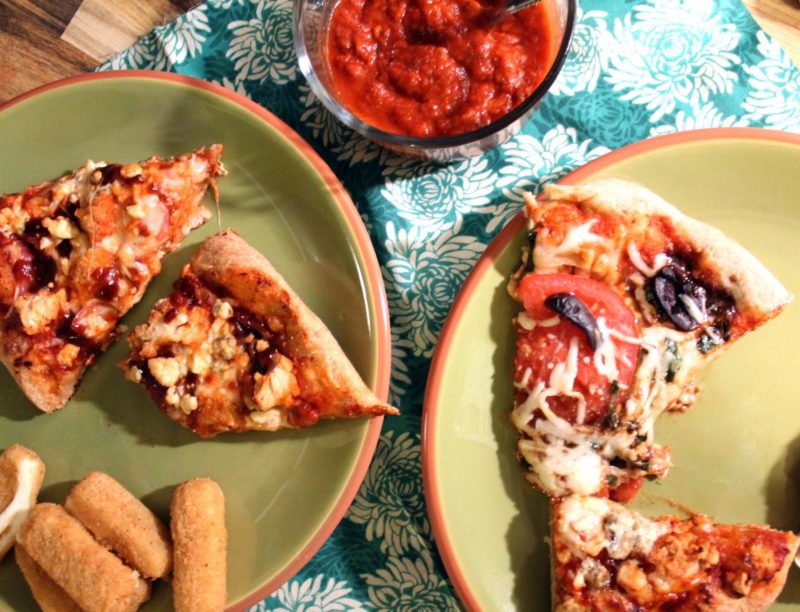 Once you have the dough made however the toppings are all your own. I like to make homemade pizza on a Friday as a way to use up all the leftovers from the week since just about everything goes well on a pizza. It's fun to try to come up with weird combinations that still taste great.

Pizza from Scratch is Really the Best
Ingredients
1 tablespoon active yeast
1 teaspoon white sugar
¾ C warm water
2 cups flour
1 teaspoon salt
1 tablespoon olive oil
small handful of cornmeal
Instructions
Combine yeast, sugar, and warm water in a large bowl. Let stand for 10 minutes. If the combination begins to bubble it is active, if not you may need to try new yeast.
Stir in the salt, until well blended.
Slowly stir in the flour until mostly incorporated, then add in the olive oil and finish adding the flour.
Once a stiff dough begins to form use your hands to create a ball. Place the ball back in the bowl and cover with a clean towel. Let stand for a few hours to rise (instant yeast will only need about 10 minutes)
Once its risen preheat the oven to 450 degrees.
Take the dough out of the bowl and with your hands form a flattened ball. Stretch the dough out to the desired thickness (remember the dough will rise some in the oven).
Toss the cornmeal on the baking sheet and spread it evenly.
Carefully, transfer the shaped pizza dough to the baking sheet and cover with your toppings of choice.
Place in the oven and bake for about 15 minutes (this may change depending on your toppings).
Remove from the oven, cut and serve immediately.