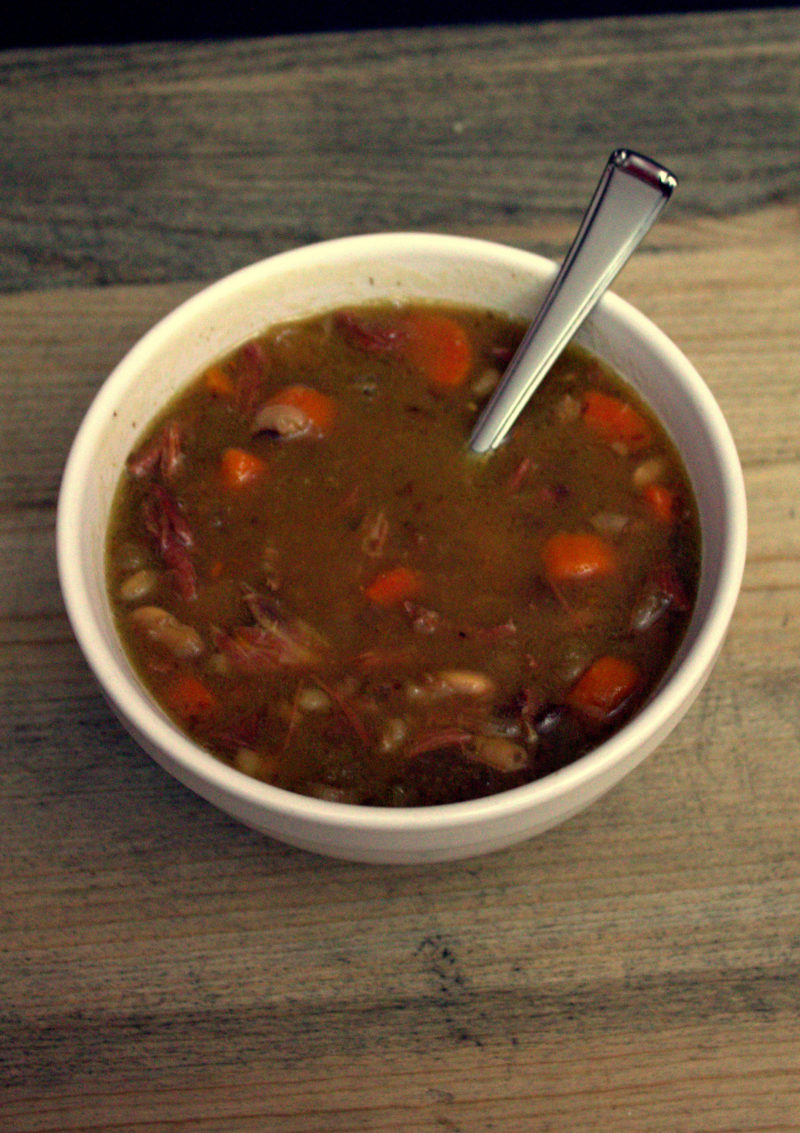 I'm always looking for ways to use the odds and ends of things around the house. Whether it be scraps of yarn, give to birds or made into art, pieces of wood in compost, or kitchen scraps made into a meal. There are of course certain things I struggle with. Ham's bones seem to be one of them. I always seem to end up back at pea soup.
Not that pea soup is a horrible option, in fact it's one that we rather enjoy however one can only eat so much pea soup. The reason it's my usual fall back is because it's easy and healthy, basically all the ingredients go into a crockpot and several hours later you have soup.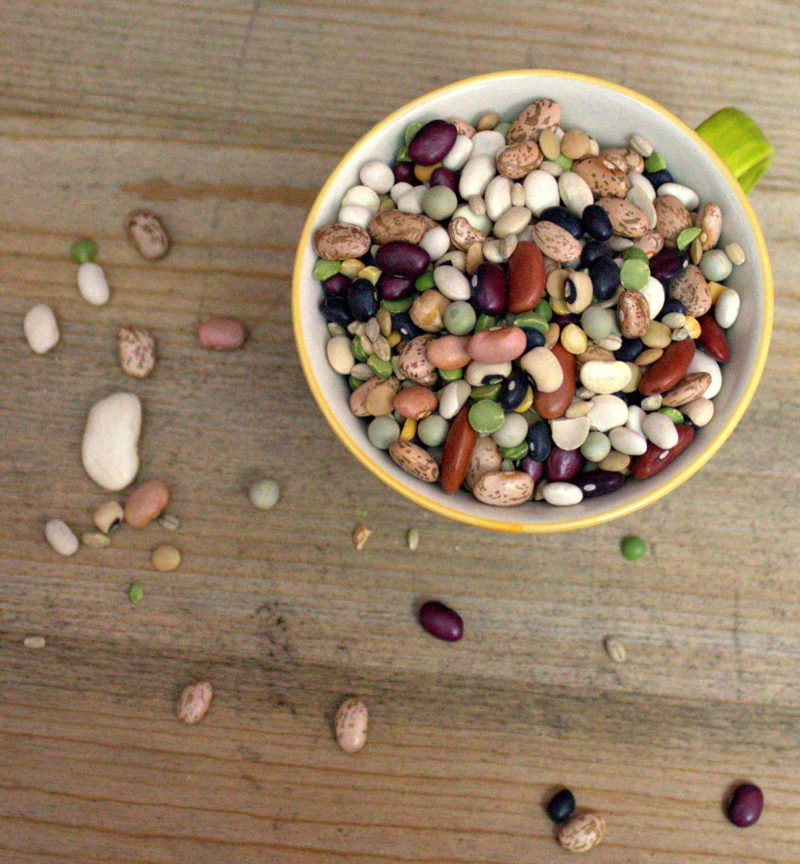 This recipe is similar, though it has a different flavor which is exactly what we are aiming for here. It's also packed with veggies so it's pretty healthy. Very little seasoning is needed with well-made broth and salty ham bones.
What this soup lacks in looks it makes up for in flavor and texture. The mixture of beans provides a hefty base of texture that lends itself well to just about any flavor profile. I kept it simple in this particular recipe, but feel free to experiment with other flavors, such as cumin or chilis.

15 Bean Soup with Ham Bones
Ingredients
1 lb 15 bean dry mix
8 cups chicken or vegetable broth
1 ham bone (some meat left)
1 large onion, diced
2 large carrots, peeled and chopped
2 celery ribs, chopped
1 russet potato, peeled and chopped
2 cloves of garlic, minced
½ teaspoon pepper
1 (15 ounce) can diced tomatoes
Instructions
Use a fine mesh sieve, to rinse the beans well.
Add everything except the tomatoes to the crock pot. Cook on high for 4 hours or low for 8 hours.
minutes before the crock pot is done use tongs to remove the ham bone. With the tongs and a fork carefully remove and shred any meat left behind. Discard the remaining bone, and any cartilage.
Add the meat and tomatoes to the soup and allow it to cook until completion.
Serve warm.