This is project no. 6 in my 12-12-12 series of craft projects using different materials and methods throughout the year.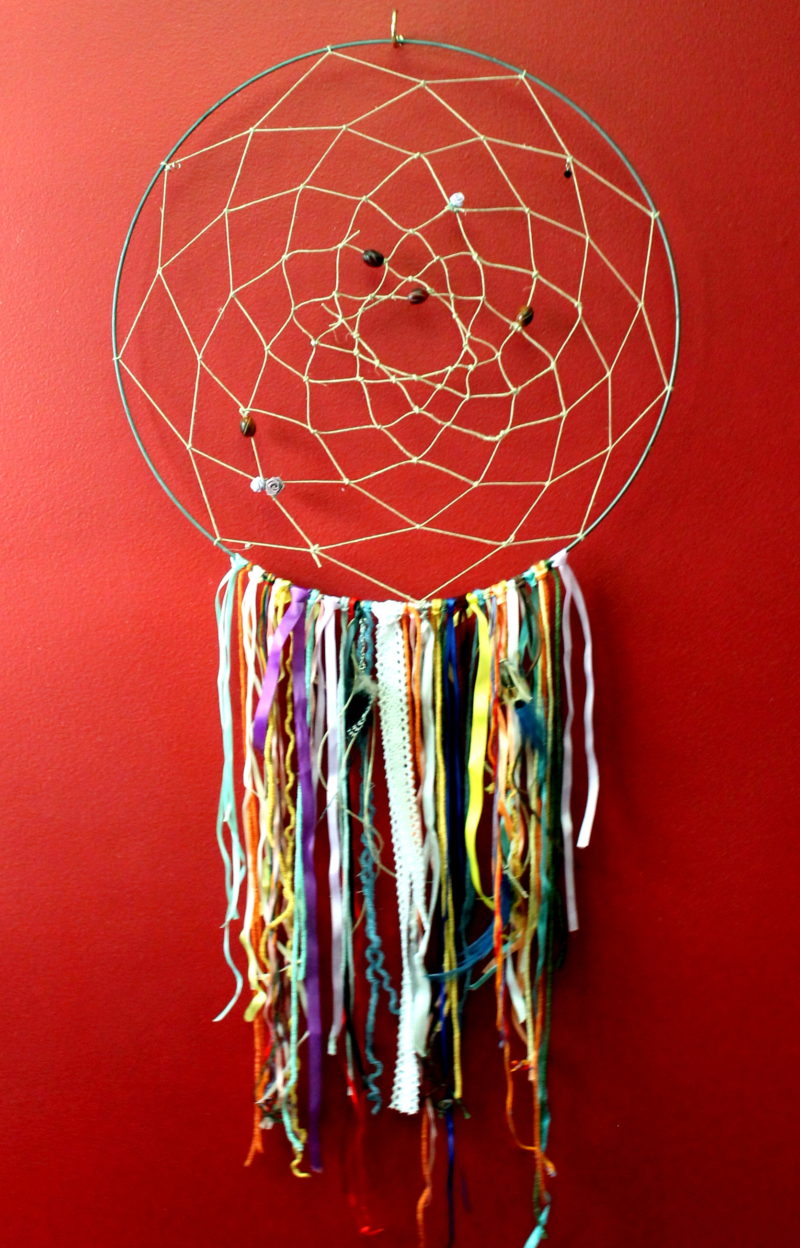 For this month's (really last month, but we are still playing catch up over here) project I wanted to do something with rope. I had a number of ideas (mostly these) but with time, money constraints and the fact that I can't find my hot glue gun to save my life, had a lot to do with the decision to dial it back and go with a simple dream catcher instead.
The hoop is actually a piece from an old tomato cage that broke in the move, and the twine is just what I had laying around. I used up a large portion of my ribbon stash, and then got some more from my grandmother for the danglies (yeah, it's a technical term) at the bottom of the hoop. I also used up some small silk flowers, feathers, and beads that I had hanging around to add some more character.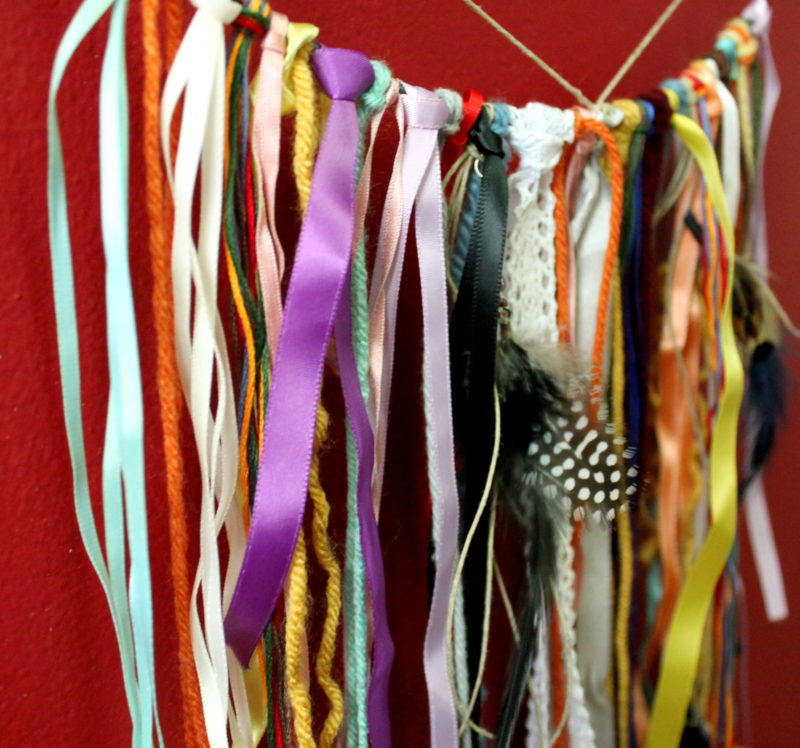 I love the simplicity of this project and that I was able to use so many stash items, we are trying to cut back on stuff after all. I would like to add a bit more to it, but I think it's going to be one of those things that happen as I find myself with scraps and leftover beads.
I'm happy with how it turned out and think it will make a great addition to the spare bedroom with its bright red walls. The only thing that I'm not in love with is the slack in the center of the dream catcher. I had a really hard time keeping the string tight when I got to it. If anyone has any tips or tricks for getting this right let me know. I may just rip out the last two rows of string and try it again when I have more time.