Whelp. This happened.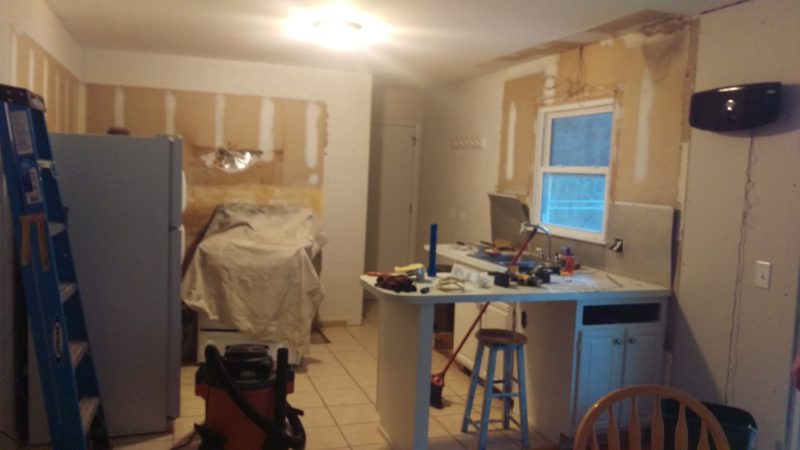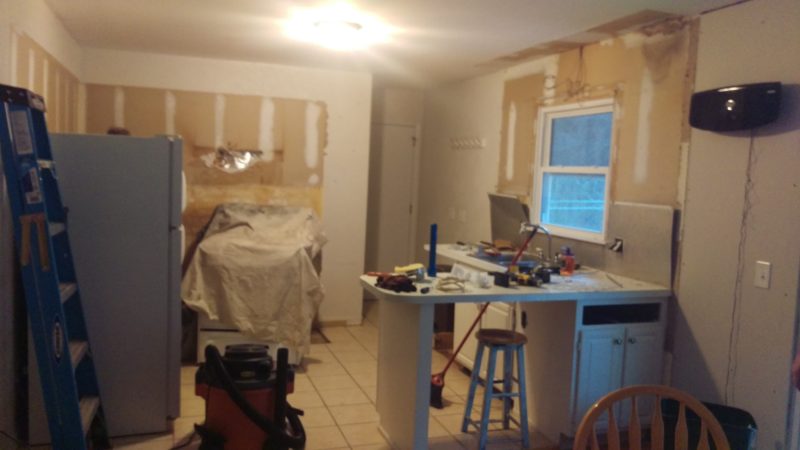 Yeah, that kitchen renovation I've been talking about forever has finally begun. You guys, I'm so excited about this, but also I'm simultaneously terrified. There are SO MANY DECISIONS to be made.
It will be fine, I'm sure. Right? Yeah, it will be fine.
We are already more than half way through and should be getting counters any time now. You guys! I CAN NOT WAIT!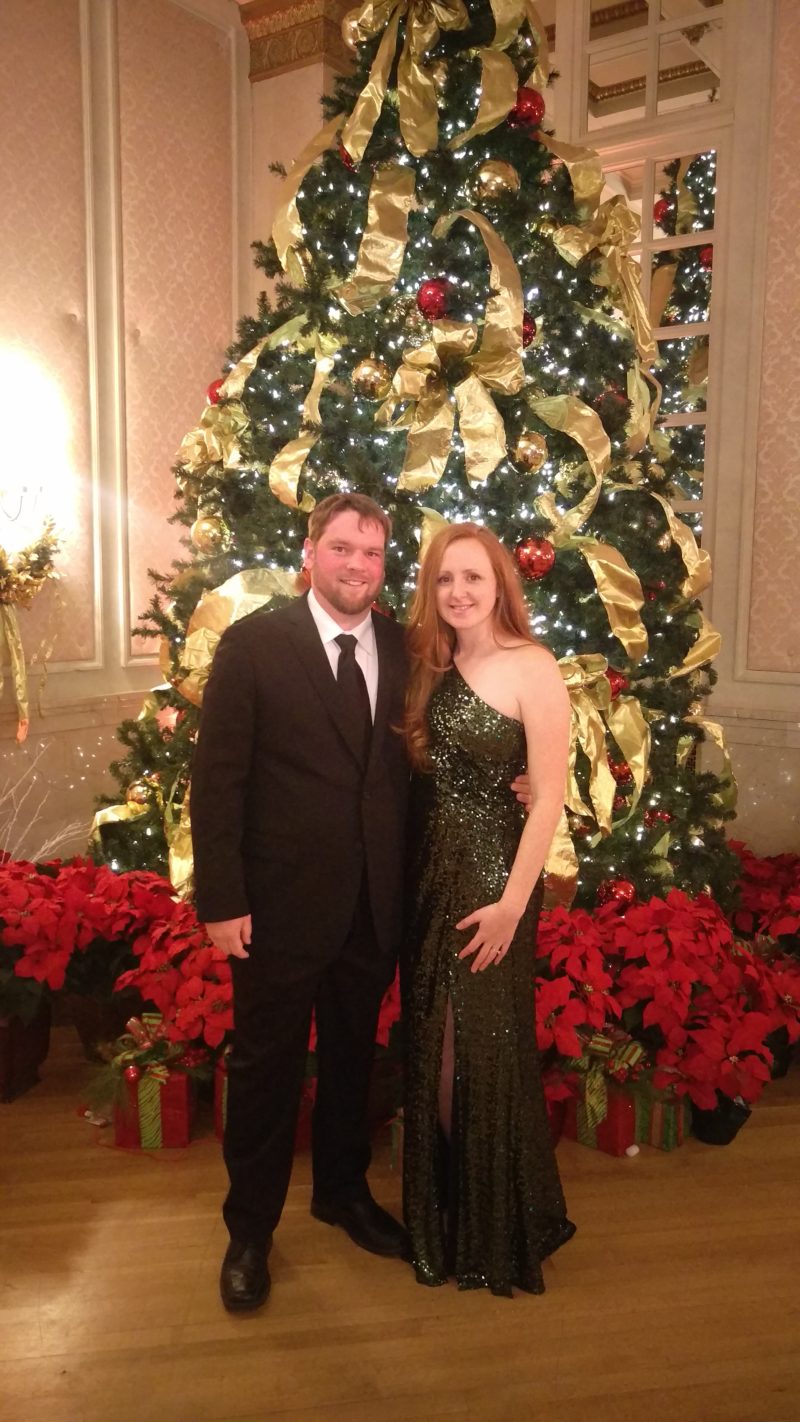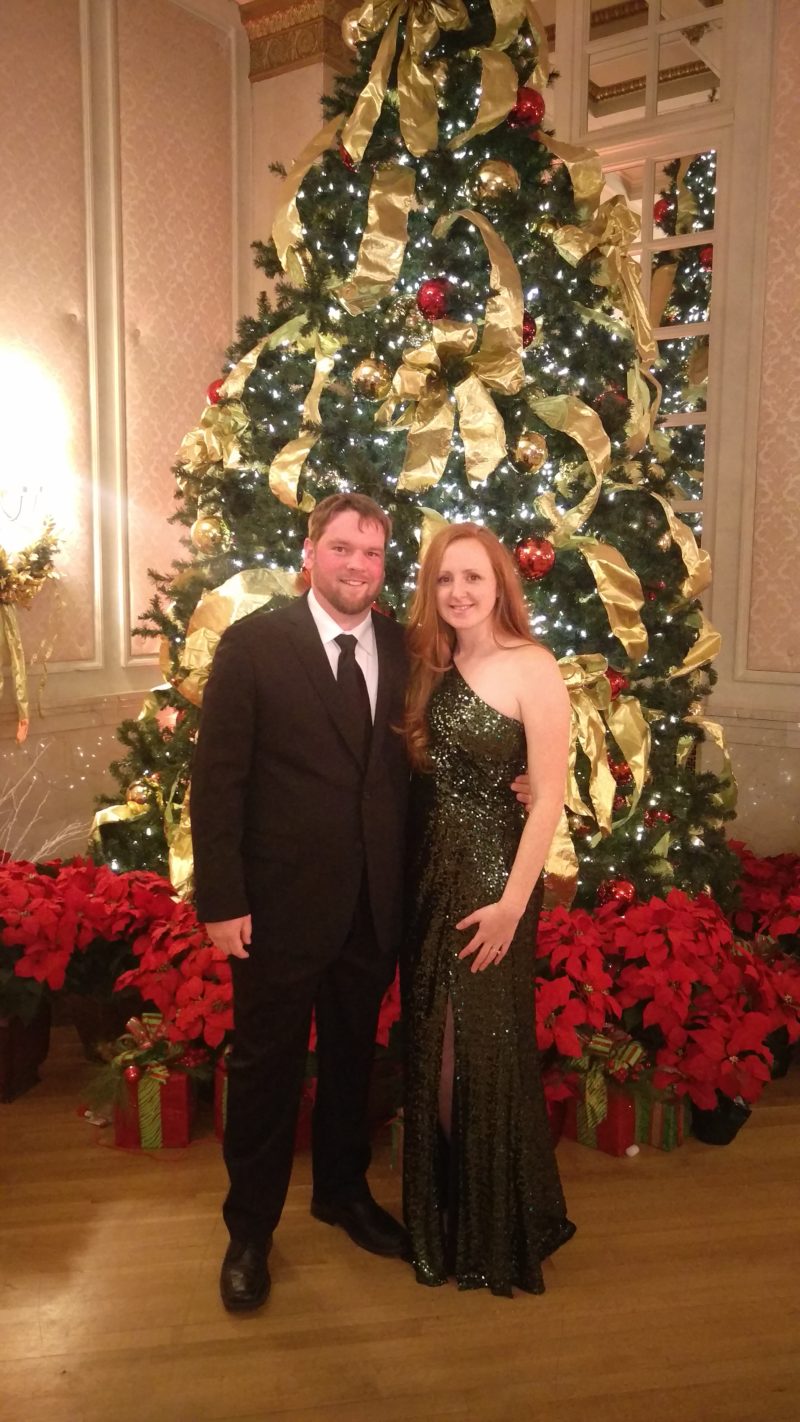 In other news, we spent the New Years at an awesome black tie wedding. It was a blast and I finally got a picture of me and Chuck dressed fancy without something crazy in the background.
I know it was technically December when we officially announced our big news, but I didn't do one of these for December so I'm adding it now. You can read about my first trimester thoughts here.
We pretty much laid low this month because we were in recovery from paying for new cabinets, counters, and Christmas in the month of December. It was a lot, and our wallets hate us, but it will all be worth it (so, so worth it). I was also still feeling pretty sick and tired so there isn't much else to report.
Keep an eye out for more kitchen updates, and some fun recipes in February!
Stats:
I'm keeping track of my grocery and garden budget again this year. I swear I plan to do something with all this information some day, I just have to figure out what that is.
Spent on Groceries in January: $374.74
Holy cannoli! That's more than I spent in any one month last year and even double some months. I blame the lack of kitchen. While I had the best intentions to continue to cook with my limited resources my laziness got the best of me and we ate a lot of out of the box, processed crapity-crap. I know it's possible to get this stuff cheap, but having no experience shopping for it means I was not capable of doing it and I spent way more money than planned. Also, lunch meat is so expensive! Who knew that over processed junk cost so much money per pound! Next month will be better!
Cost of Garden Supplies 2016: $12.25 (seed starting soil & net slit pots)