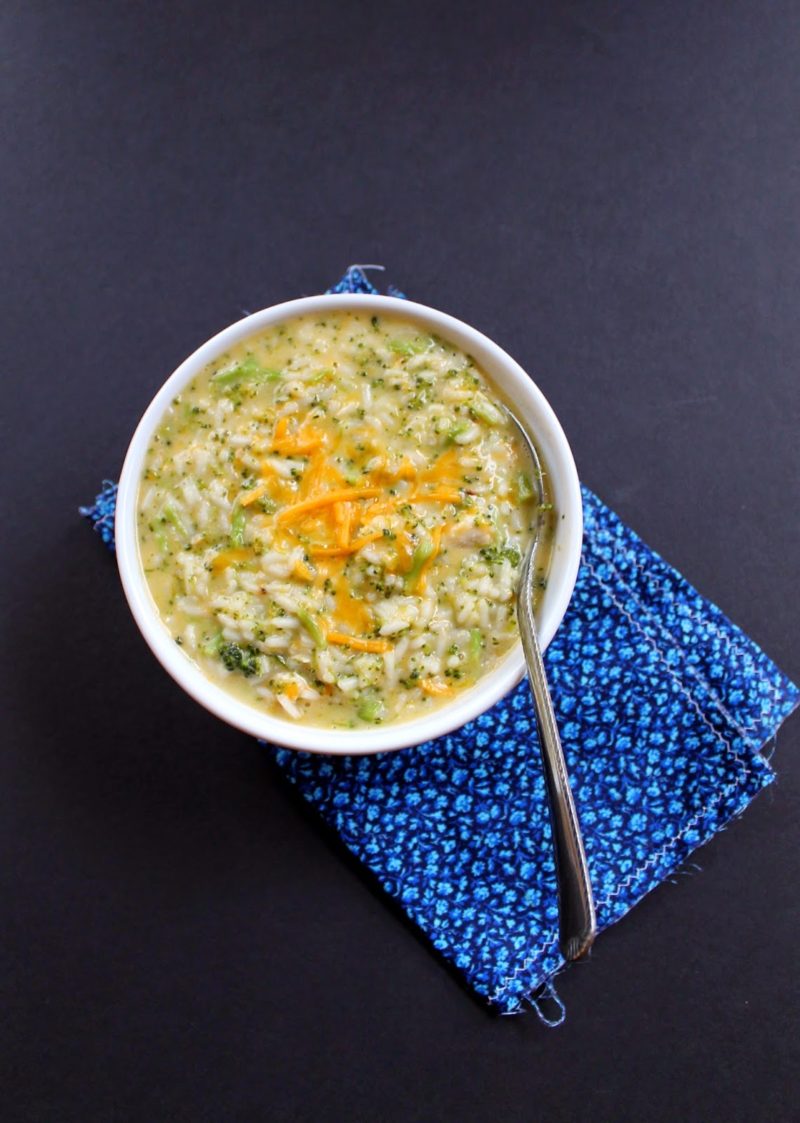 Quick, easy, healthy, and delicious. These are the keys to the perfect one pan meal, especially when you are a single person. Let be real here no one wants to spend hours in the kitchen for themselves, though this doesn't mean they want to eat ramen noodles every night either. We single eaters want real food. The kind we can sink our teeth into, and look back on with fond memories. We want satisfying food that also happens to be fairly easy to prepare. We should probably mention easy clean up, inexpensive, quick, uncomplicated, you know because it's only for one person, why make it hard?
Yeah we are asking a lot, but I think we deserve it.
I also think that his meal has all of those qualities. It is a super hearty soup that you can whip up easily, and has the added benefit of being cheesy. Everyone likes cheese right? Well everyone without a dairy allergy likes cheese right? Moving on.
Are you ready for this? There are 8 ingredients; even including oil, salt & pepper which are usually considered freebies. Oh and it only requires one pot. If you really want to you could probably skip the bowls and eat right out of the pot. I mean its fewer dishes to wash so technically you are saving the environment.
Woah. We are doing big things with this recipe over here.
25 minute Broccoli Cheddar Soup w/ Rice & Chicken
Author: JC
Serves: 1 serving
Ingredients
1 small boneless skinless chicken breast, cut into bite size
pieces
Salt & pepper to taste
1 tbsp olive oil
¼ cup rice
¾ cup chicken broth
1 cup broccoli cut into bite size pieces
½ cup shredded cheddar cheese (plus more for garnish)
Instructions
Season chicken with salt and pepper to taste and sauté with oil over medium high heat for 1-2 minutes or until it becomes opaque, and browned.
Add rice, broth and broccoli and bring to a boil. Once boiling reduce to a simmer, cover and cook until the rice is tender (about 20 minutes).
There should be some liquid left in the pan, but add more if needed.
Stir in cheese and adjust seasoning.
Serve warm.
For more one the health benefits of broccoli check out
this post from Well Being Secrets
.