A simple meal that takes barely any effort at all, so it's perfect for a single person.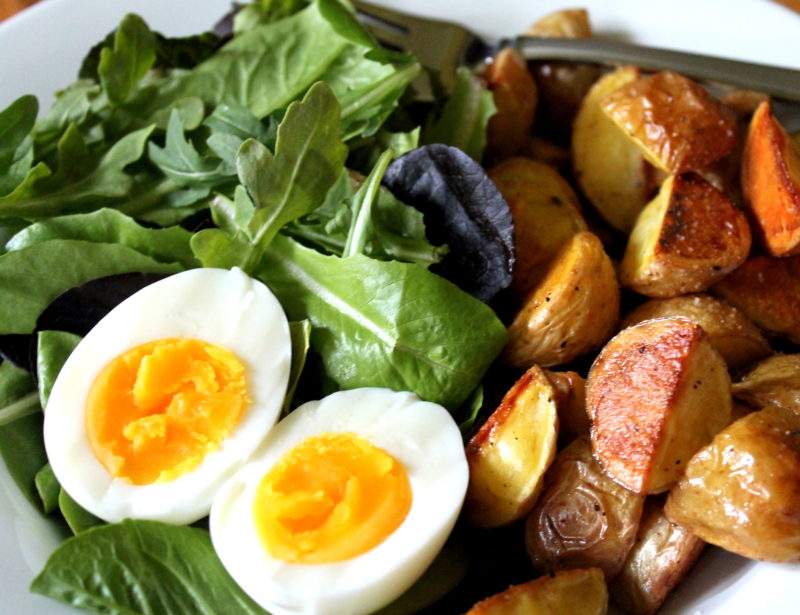 I have been a part time vegetarian for over a year now. At first I talked about it a lot, like all the time, but that has faded. A lot of people questioned this decision, including my close family, since in the U.S. meat is considered a necessity at every single meal. Now they don't seem to notice my dietary choices so much and have laid off telling me I need to get more protein (fyi: I still get more than I need).
One thing I have noticed is that I crave way more vegetarian food than before. I'm pretty sure I could live on veggie sandwiches and wraps and never get sick of them. Greek food and I have become really close friends, while vegetables that I used to shy away from (eggplant, zucchini, acorn squash, etc.) are becoming regular parts of my diet, and things I savor. This egg plant parmesan recipe might just be my new favorite meal ever, even usurping my usual Chicken Parmesan.
Another change in my preferences is the desire for simple meals. I don't need everything all dressed up for it to be the best thing I ate all week. This meal is one of those.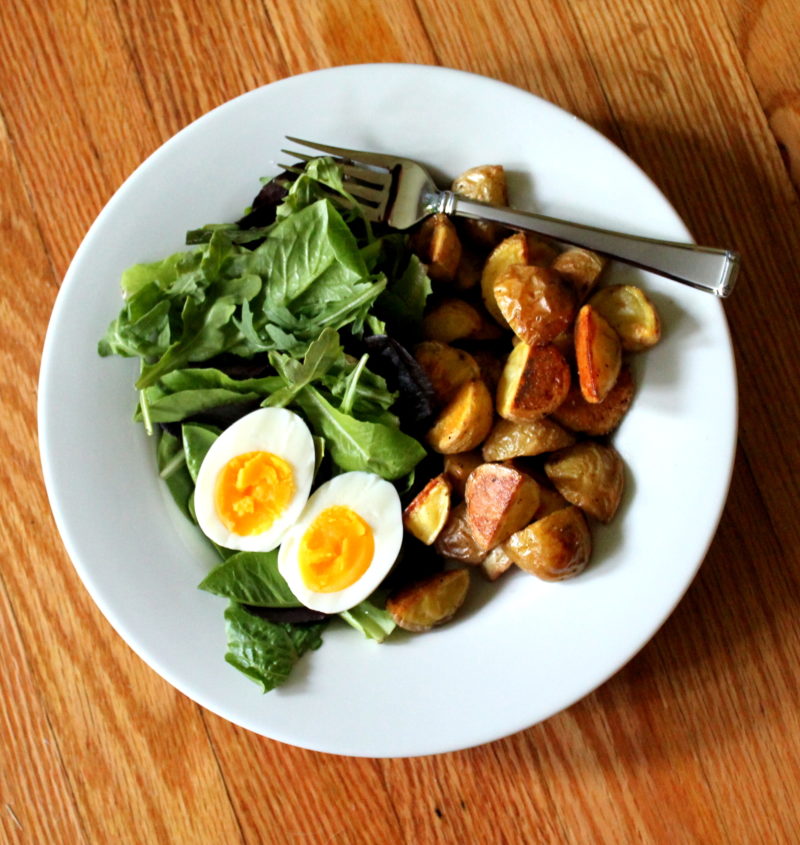 Simply roasted potatoes, lightly seasoned, a pile of greens with flavored olive oil
 and a soft boiled egg make a gloriously simple and satisfying meal. It takes barely any effort at all, so it's the perfect meal for a single person.
You can find the recipe for garlic roasted potatoes here.
Learn how to make a 7 Minute Egg here.
And if you need directions on how to toss salad greens with flavored oil, well I'm not sure what to say to that.
Now tell me what is your favorite simple meal?