Belfry 9/17/16 – .8mi RT
This past weekend Chuck and I took a romantic weekend getaway to our family camp up in the Adirondacks. It was a wonderfully relaxing weekend that was just what we needed. While we were in the area we decided to hike Belfry Fire Tower since its part of the Fire Tower Challenge and close by.  The short hike had a lovely reward with beautiful views of Lake Champlain Valley, and the High Peaks.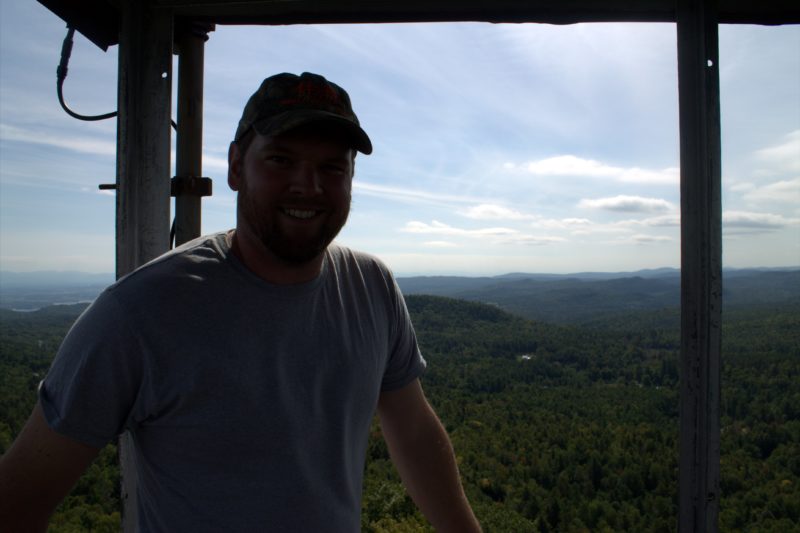 Unfortunately, this hike isn't close to many other fire towers, and I'm not sure it's worth a long drive, but the nearby town of Port Henry is pretty cool, and it could be a stop off on the way to another mountain, or town. We made the trip into town so Brody could swim at the pier, another family tradition that he especially loves.
Other than Belfry we also hiked into to visit our secret spot, since we didn't actually get the chance to stay there this year. It was nice to visit at least. We spent the rest of the weekend reading and drinking wine in the wildflowers around camp, hanging out by the fire, on the porch and lazy mornings reading in bed.
Having a place to just get away from it all and recharge without the internet or cell service (or people for that matter) was wonderful, and I suggest everyone do it once in a while. I feel like we could tackle the world after this weekend.