The fall weather has officially started to make itself known. I regret to admit that the tops of trees are just beginning to turn and mornings are starting to get chilly. As much as I love fall I always still lament the end of summer. The carefree days of hiking and boating are some of my favorite.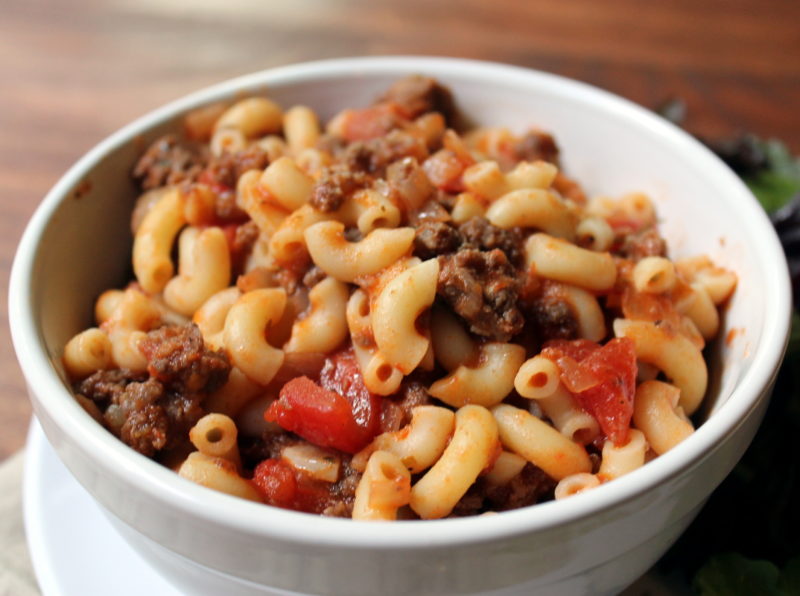 In an attempt to hold on to the last little bit of summer Chuck and I made our way up to the Adirondacks for a long weekend to celebrate our first anniversary. We spent a lovely three days alone in the woods, relaxing, reading, hiking, and napping. There, of course, was wine, and fancy cheese, but there was also a lot of comfort food. What better way to spend a weekend in the woods than cooking up some of your favorite dishes over the fire (don't worry this recipe is for the stove top to make it easy on you).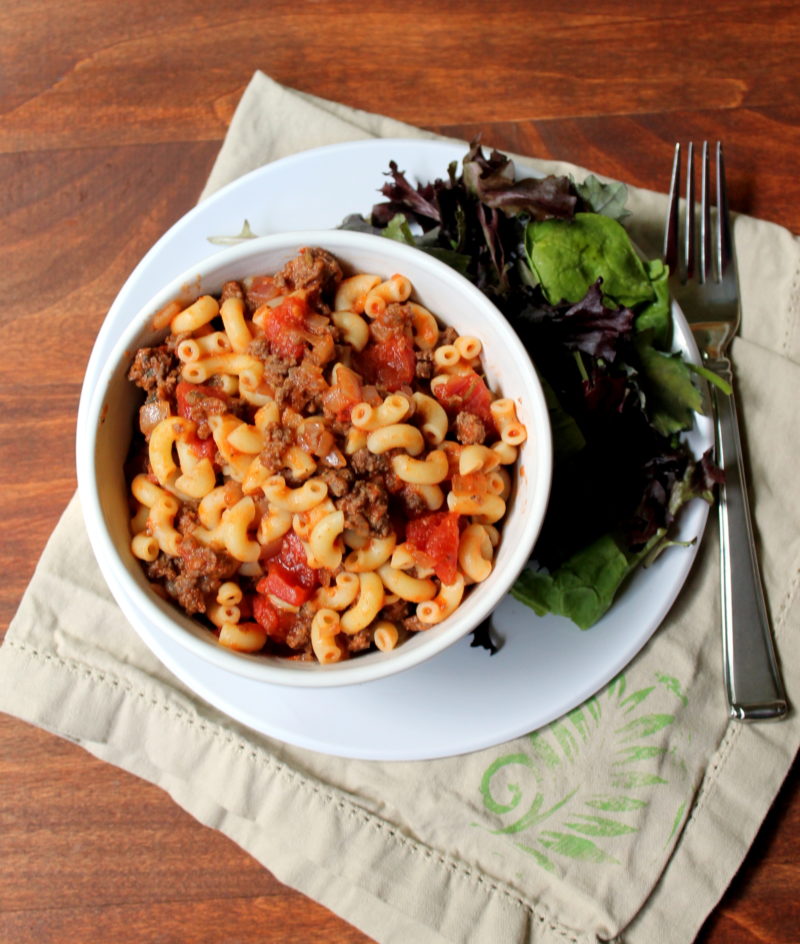 This is a well-known American dish that derives its name from Hungarian goulash. Similarly to Hungarian goulash, the American version typically contains tomatoes, beef, and paprika, though the preparation is very different. In typical American fashion, this dish comes together easily and quickly, making it a great staple for weeknight dinners.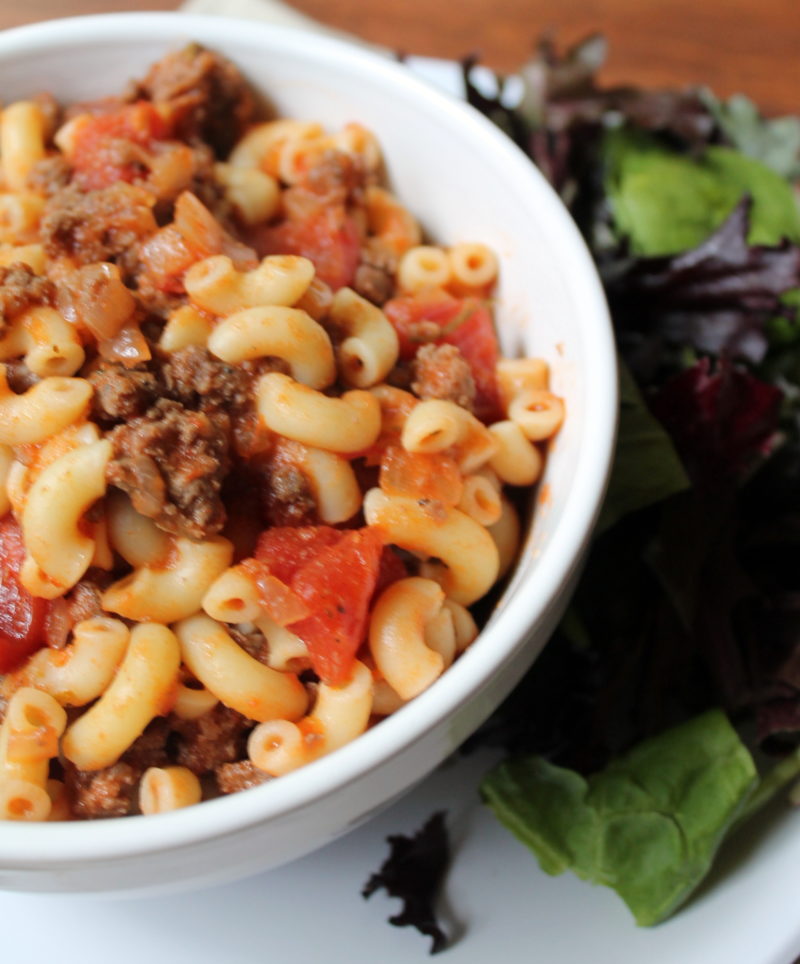 For this version, I used ground venison (5% fat) because we really appreciate the flavor of venison, and that's what we have on hand right now. I also think that this type of recipe lends itself perfectly for use with venison. This recipe isn't super unique or fancy, but it is a family favorite and a comfort classic that I hope you guys can enjoy as much as we do.

American Style Venison Goulash
Ingredients
1 lb elbow uncooked macaroni
2 lbs ground venison
2 teaspoons dried Oregano
2 Teaspoons Dried Basil
2 Teaspoons Dried Parsley
½ teaspoon dried rosemary
1 large onion, chopped
4 cloves of garlic, minced
2 (15 ounce) cans Tomato Sauce
2 (15 ounce) cans Diced tomatoes
1 cup beef, venison or vegetable broth (more if desired)
2 Bay leaves
Salt & Pepper to taste
Instructions
Prepare the macaroni according to package instructions, Set aside.
Heat a large pan or Dutch oven over medium high heat. Add the venison, oregano, basil, parsley and rosemary. Use a spatula or wooden spoon to stir and break up the meat while it cooks. Continue to cook until no pink is visible, about 3 to 5 minutes.
Stir in the onion, and garlic and sauté for one to two minutes or until it becomes fragrant.
Add the tomatoes, sauce, broth, and bay leaves. Bring to a simmer, then cover and cook for 15 to 20 minutes, stirring occasionally. Feel free to add more water if the sauce looks too dry.
Remove from heat, and remove the bay leaves. Stir in the cooked macaroni until well blended and adjust seasonings.
Serve immediately.
Similar Recipes: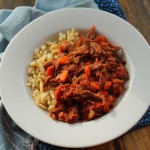 Hungarian Goulash