Last weekend I traveled down to Philadelphia to stay with Chrystina and attend The Blog Connect Conference that she started last year.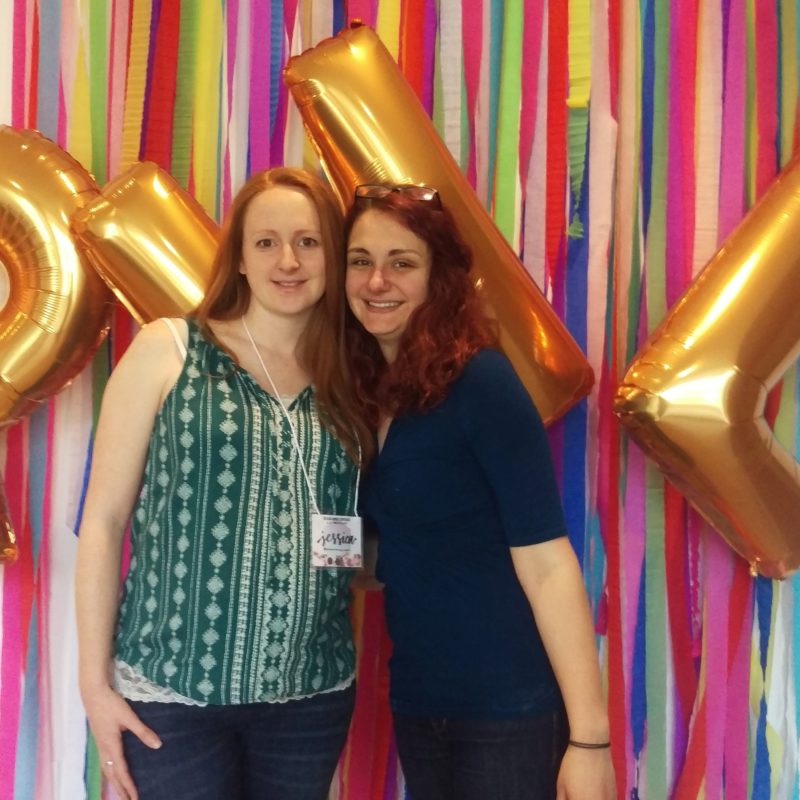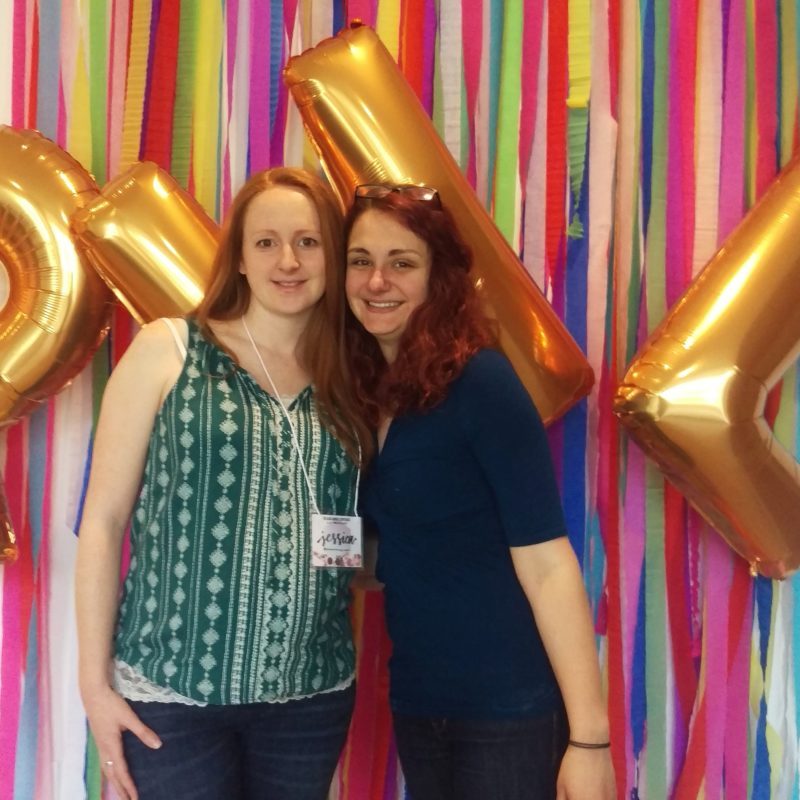 I can't decide how to start this post, it could go either Holy Cannoli or Woof. I feel so jazzed and excited about bloggy things, but man my body and emotions are beat. Traveling 5 hours away from your family at 6 months pregnant for an event filled weekend is no joke. My cankles were throbbing every night when I crawled into Chrystina's guest bed. I'm so happy I did it, but I might need a week to recover.
First and foremost:
A huge shout out to the amazing, Chrystina of Chrystina Noel, and PHL bloggers for putting this whole thing on. This girl is seriously an inspiration, between work (and traveling for it), blogging, running a blog meet up group and masterminding this whole thing she has a lot on her plate and she does it with style and a huge grin.
I made it in on Friday night and had just enough energy to figure out parking (barely), grab some sushi for dinner, let myself into Chrystina's house (she was still working on the events) and crash.
Saturday started with an amazing breakfast at Sam's Morning Glory Diner. Seriously, those buttermilk biscuits were to die for! Everything was really delicious and I ate way too much. We spent the early afternoon doing computer work, me on the new podcast, and her on conference stuff, before heading over to Saxby's headquarters to set up. We got out of there just in time for me to change, stop by Mac Mart (pregnant ladies need to eat), and get to Ellelauri for the Pre-Party.
The Blog Connect Pre-Party
I loved the idea of having a pre-party. It was low key with lots of time for conversation and meeting new people. Not everyone that was coming to the conference came to the party (obviously) but it made it so that I could meet and have deeper conversations with way more people than the previous year. It also gave us a chance to talk to a number of the presenters which was equally as great. Considering how packed conferences can be, it's pretty awesome to get this kind of time with them. At the end of it, I was exhausted, I had Chuck pep talk me through the walk back to the guest bed at around 10:45. I slept hard that night.
The Blog Connect Conference
The following morning we were up and out of the house at around 6:30. My nerves were full-on stoked to get this thing started. Last minute set up and organization lead us right up to the starting time, new head shots (via Julia Dent) were taken, and bagels were consumed with all the amazing spreads from Schmearit. I really love that headshots are an option at this event. I've been loving the one I had done last year.
Sam of Mindfully Whimsical took us through the day starting with the keynote speaker, who was  Sarah Morgan of XOSarah.com. I can't tell you enough how excited I was to meet her, after having been a follower for what feels like a hundred years. Her talk was excellent and many notes were taken. The same goes for Sola and Andy who spoke after her (don't worry I got Andy's info to pass on to Chuck).
Next up was and awesome lunch and some networking time before breakout sessions. I chose to attend the podcast focused breakout session with Angelica. Since you know, Chrystina and I have started a podcast I thought this was really fitting. I learned a lot, and think she might have solved the sound quality issue we have been having with these first few episodes. I can't wait to get that all tested out and started for Episode #4 coming in June.
After breakout sessions, we heard from Jess about SEO and then had a panel on working with brands, which included Erica, Nicole, and Amber.
I ended the day with 8 pages of notes and a head swimming in ideas. Back at Chrystina's we (by we I mean she) did a little organizing with all the stuff needing to be stored for next year and went out to dinner, pasta was necessary after the day. We attempted to get into bed early, but both stayed up scrolling through everyone's notes and comments on social media. I woke up at 2 something in the morning and was not able to get back to sleep for all the ideas. I gave in at 5ish and pulled the laptop out to get to work.
Monday was spent doing a little running around before I headed out for the awesome 4.5 hour drive home. I had to blast the radio and AC to keep myself paying attention. I couldn't even handle podcasts. Chuck came home from work to find me laying in the sunny grass with Brody, my car half unpacked, I hadn't made it very far. He is a saint for taking care of me the rest of the night.
The Aftermath
Last year's Blog Connect Conference was a real awakening for me concerning what I really need to be doing with my blog and this year's conference, for me, felt more like it was about perfecting what I am doing. I know the things that I want to happen, I just need to get there, and I picked up a lot of tools to help me do that.
I'm really happy with the way I made connections this year. Last year I came home with so many business cards that I couldn't even keep track of who was who. This year I took fewer cards, ut had more real conversations with people. I learned about the individuals not just their blog and feel so much better about this. I really hope to stay in touch with these amazing people and maybe even see them next year.
I've also now gotten into the idea of attending a few more conferences. I'm not sure how that will look with a newborn, but I think I can make it work somehow.
If you're a blogger in the Atlantic Northeast this is a conference that should be on your radar.