I already told you about this meal in a heartfelt post last week, but I only posted the fish portion of the meal. Today we are talking about the French Style Potato Salad with Green Beans that you got a sneak peek at previously.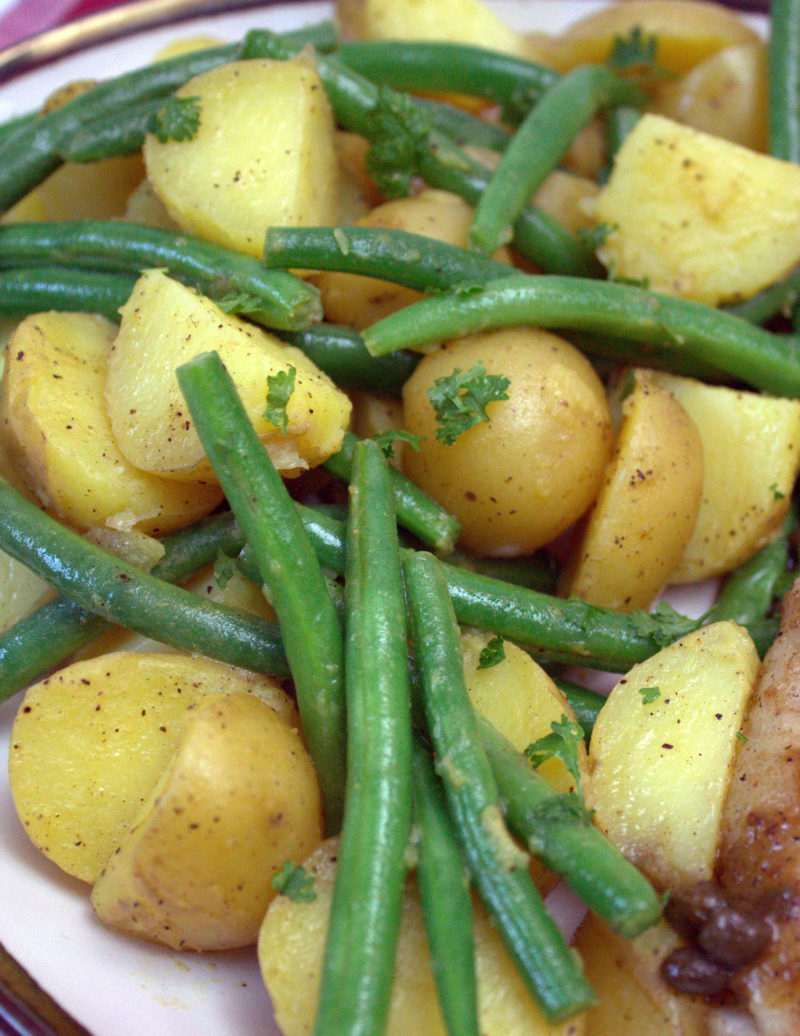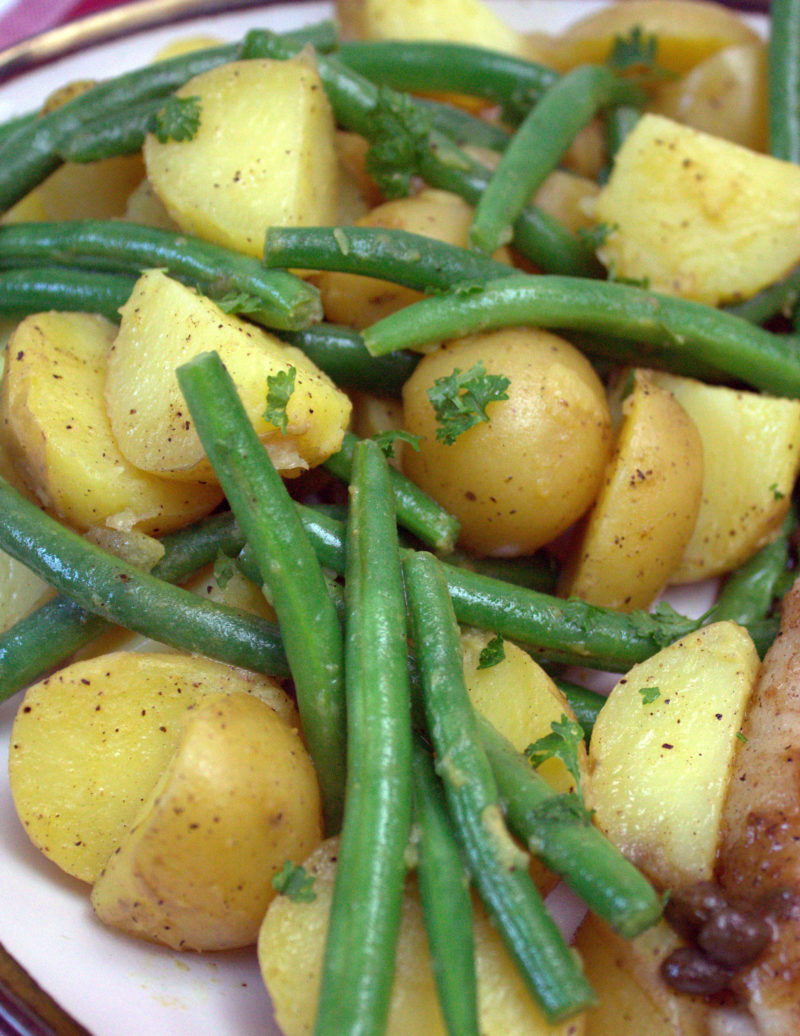 This recipe is so simple yet so perfectly delicious. That's the way with French cooking is it not? I love it for this, aside from the fact that I really love basically anything with potatoes in it.
In case you need some evidence for that previous statement here are some other potato recipes that I absolutely love.
Oven Fries
Chucks Shredded Hash Browns
German Style Potato Salad
Scalloped Potatoes
Roasted Garlic Potatoes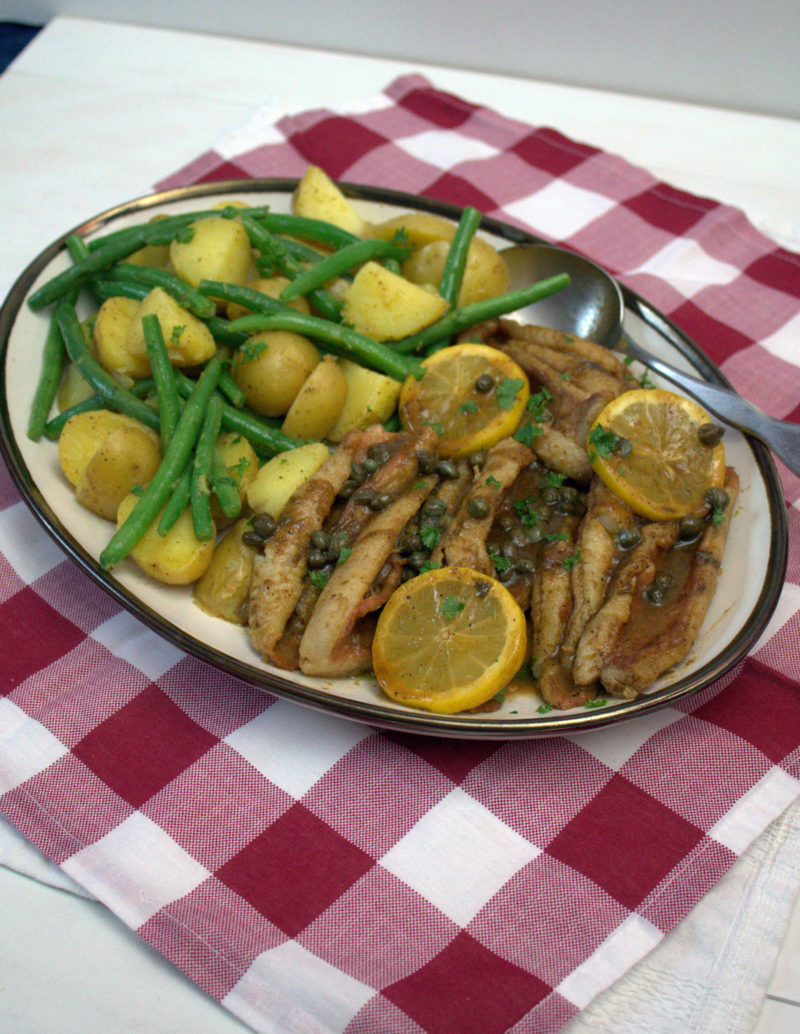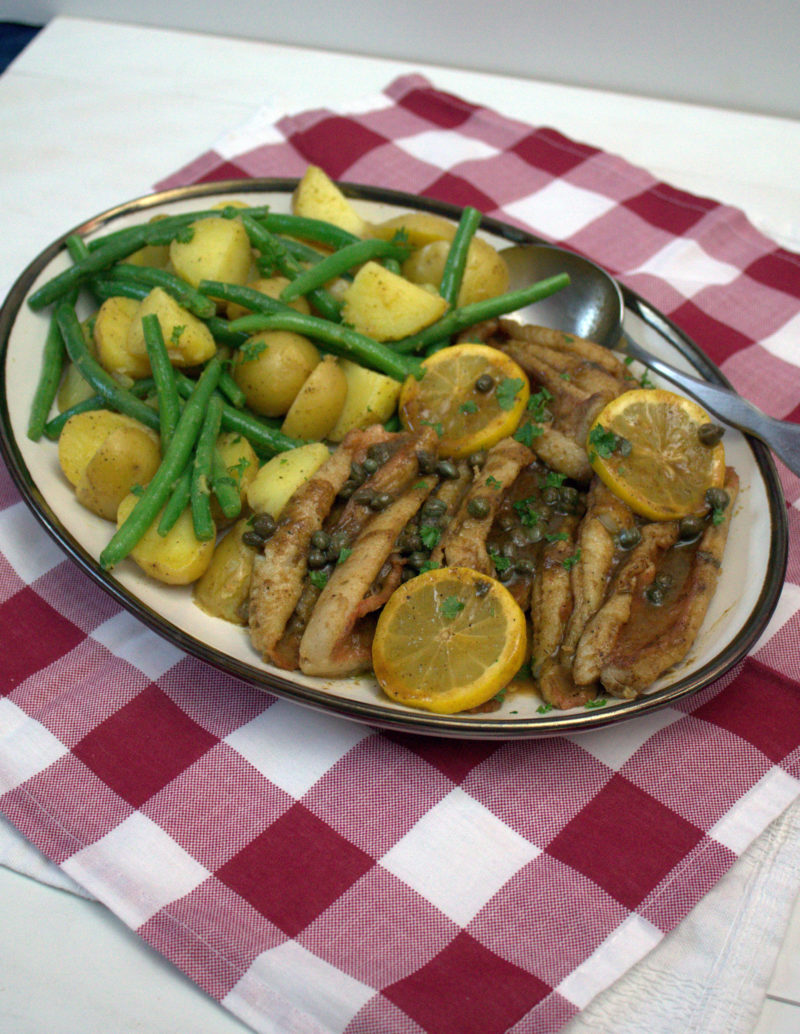 While this salad is really perfect for fresh green beans in the summer I made it because honestly I wanted it, and there were green beans in the grocery store.
French Style Potato and Green Bean Salad
Ingredients
1/2 pound fresh green beans ends trimmed
1 ½ lb small white potatoes cut into 2 inch pieces
3 tablespoons white vinegar
1 teaspoon Dijon mustard
1 clove of garlic crushed
1 teaspoon salt divided
1/2 cup olive oil
1/4 teaspoon black pepper
1 tablespoon chopped Parsley
Instructions
Blanch the green beans: bring a large pot of water to a boil. Add the green beans and cook until they are just tender about 3 to 4 minutes. Use a slotted spoon to remove the beans and transfer them to an ice bath.

In the same pot add the potatoes, and simmer until they are firm but easily pierced with a fork, about 30 minutes. Remove and let cool slightly.

Meanwhile, prepare the vinaigrette: in a small bowl whisk together the vinegar, Dijon, garlic, salt, olive oil, and pepper.

In a large bowl toss the potatoes, green beans and vinaigrette together until well coated. Top with parsley and serve.
 Similar Recipes: