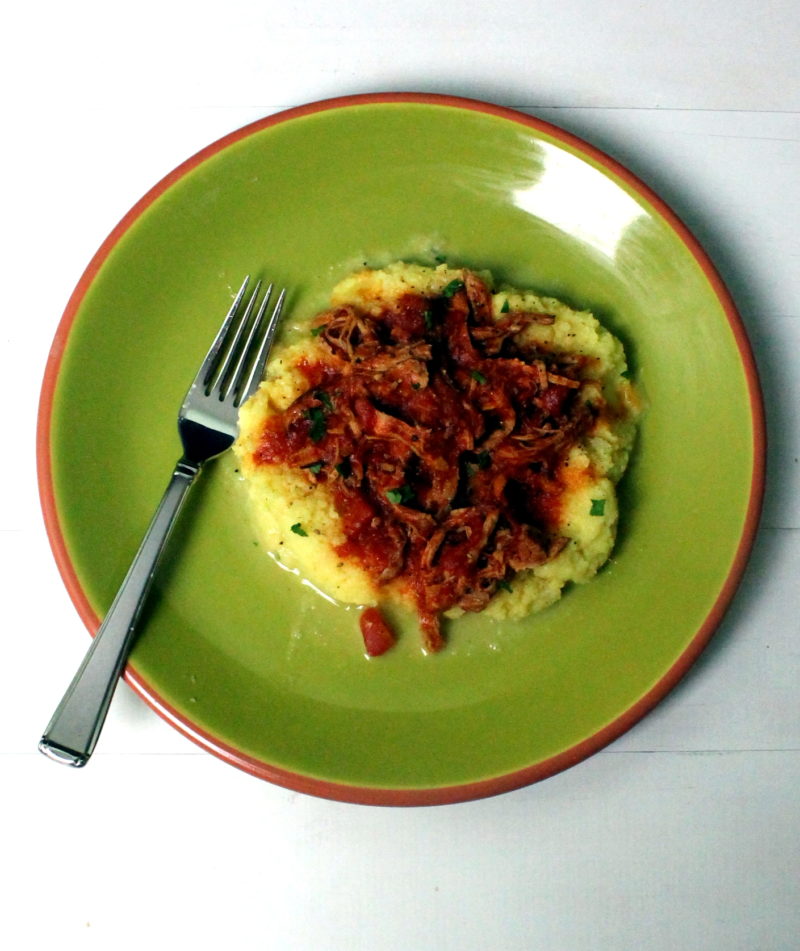 Winter is cold and dark that's just a fact. Everyone knows that depression rates go up in the winter. I never understood this, because to me winter is a time to start new craft projects, to slow roast meats, simmer soups and braise. These processes add so much more flavor to the food while simultaneously heating the house and making it smell nice. Since you are going to all the work of making a slowly cooked meal, you might as well make it big and invite your neighbors over right? These are the dishes that feed crowds anyway. How can anyone be depressed in this atmosphere?
Winter is the wonderful season where we are able to slow down, and do things like this instead of complaining about the darkness and freaking out about the snow why not celebrate it?
This recipe has become a favorite, and while sometimes the spices mixed in may change, it is a classic that everyone should learn to make.
The meat is succulent and juicy, the sauce a robust, and deep flavor that goes well over everything, but to keep it healthy I made a cauliflower puree. It's something you can feel good about serving your family and guests alike.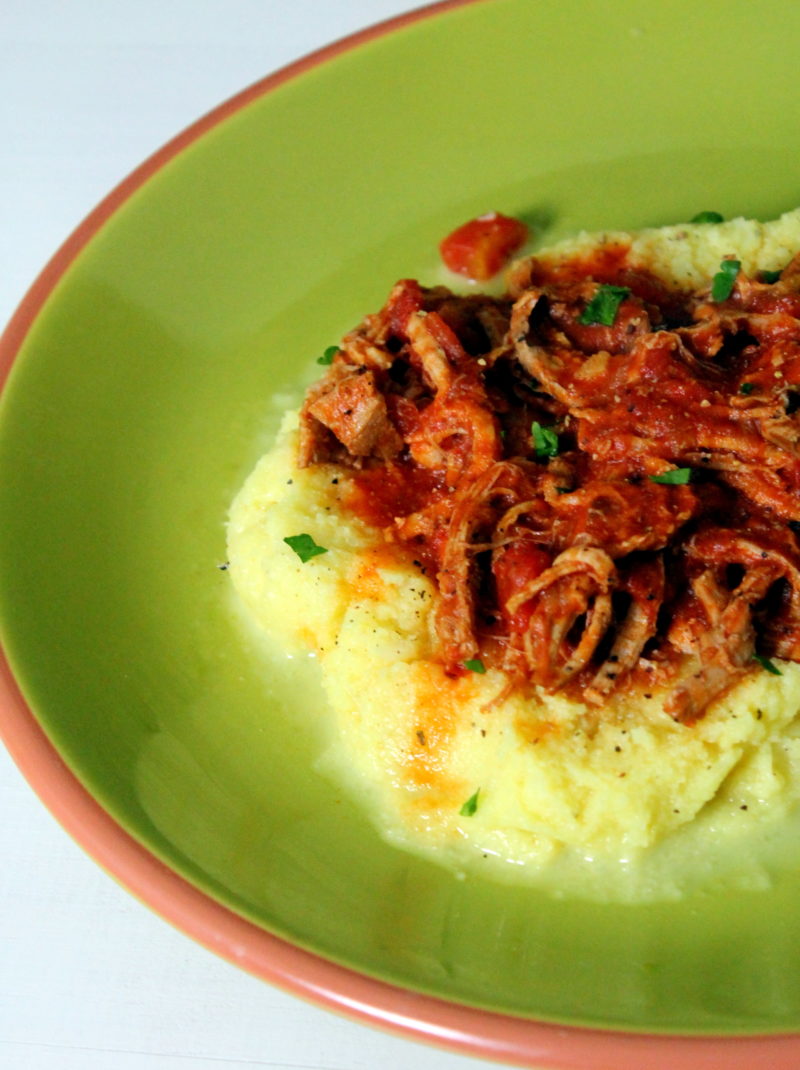 I'm still experimenting with my favorite vegan cauliflower puree, but for now this one from detoxinista seems to be my go to.

Braised Pork over Cauliflower Puree
Ingredients
2 lbs boneless pork
Salt & Pepper
2 tablespoons oil
1 medium onion, chopped
2 stalks celery, diced
1 large carrot, peeled and diced
2 cloves garlic, minced
2 tablespoons tomato paste
1 cup red wine
1 can diced tomatoes
2 cups beef broth
2 bay leaves
1 tablespoon fresh chopped parsley
Instructions
Preheat the oven to 325.
In a large dutch oven heat oil over medium high heat. Season the pork with salt and pepper and add it to the pan. Sear the meat on all sides until well browned, remove the meat from the pan.
In the same pan add onion, carrot and celery and cook, stirring often for 5 to 7 minutes. Stir in the garlic and cook for an additional 2 to 3 minutes. Stir in the tomato paste and cook for 3 to 4 minutes, or until the paste begins to darken.
Stir in the wine and bring to a simmer to reduce to half. While the wine cooks stir the vegetables and scrape browned bits from the bottom of the pan.
Add tomatoes, broth , bay leaves and parsley. Add water if necessary to cover ¾ of the pork with the liquid, do not cover the pork completely. Cover the pan and place it in the oven for 2 ½ to 3 hours. The pork should be tender enough to pull with a fork when done.
Adjust seasonings and serve.