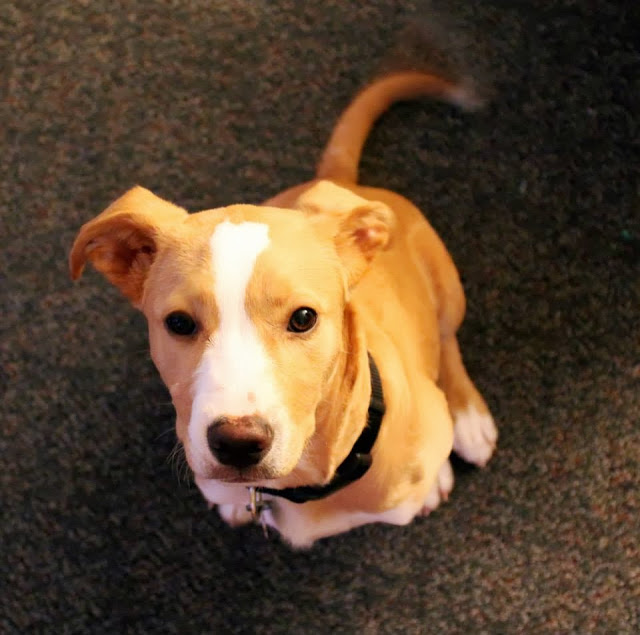 Hiiii!! HI! Hi, Hi! Oh hi! Hi! How are you? Hi! I'm so
excited to meet you guys!
My name is Brody. I know, I know I'm handsome, it's ok we
don't have to stay on that topic all day.
I just turned 6 months old, so in dog years I'm just
starting to get into the rebellious teenage years. Not that I give my parents
any trouble (wink, wink).
I'm a mutt, but I prefer pure bread mix of dog races, it
sounds a lot better don't you think? I've got a little of the best of a bunch
of breeds, which makes me so very awesome.
Almost every day when my mom and dad get home from work I
get to go on long walks, or runs. They like to take me to lakes and streams on
hot days and try to make me swim. I don't like it very much, but I really like
balls and sticks so when they throw them in the water I just have to go and get
them. I really like it when they take me to the ice cream place next door.
There are so many people there who just want to pet me, and so much stuff to
sniff it's awesome!
I also get lots of these awesome treats that my mom makes
me. Here's the recipe if you are interested, courtesy of Miss Amy.
Frosty Paws
1 mashed banana
2 tbsp peanut butter
32 oz plain yogurt
Place all ingredients
into a blender and blend until smooth. Pour into an ice cube tray and freeze. Serve frozen.
Usually we go adventuring on the weekends. I like it when we
go camping, I can dig anywhere I want, and chase squirrels, and bark, and there
are always lots of sticks, man I love sticks. They are the greatest thing ya
know? You can carry them around, and my parents sometimes throw them for me to
get, but I haven't got the bringing back part down yet, I'm working on it.
Sometimes they take me to their friends houses where we stay
up late, and they drink beers, and play games, and eat food, while I play with
the other dogs, and try to steal the bean bags, or balls from their games. It's
pretty fun.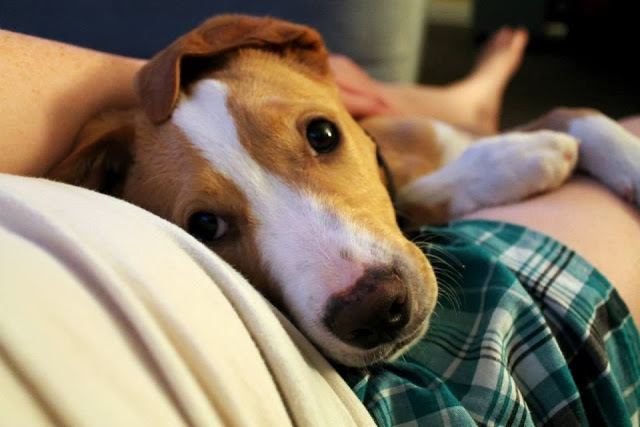 By the end of the day I'm almost always pooped. My parents
make sure of that. I like to cuddle up on the couch with them, even when it's
supper hot out. I just love my parents so much; I can't help but want to lie
next to them. When I'm really tired I get all floppy. My mom can pick me up and
try to move me and I just flop over and go back to sleep. For some reason she
thinks this is cute and still tries to play with me, it's very annoying.
Welp, that's all for now. Mom's going to cook something for
dinner, and I need to get in there and trip her up to make sure she drops some
good stuff for me. See you later!