Oh, you guys!
This recipe.
I think it's my new favorite.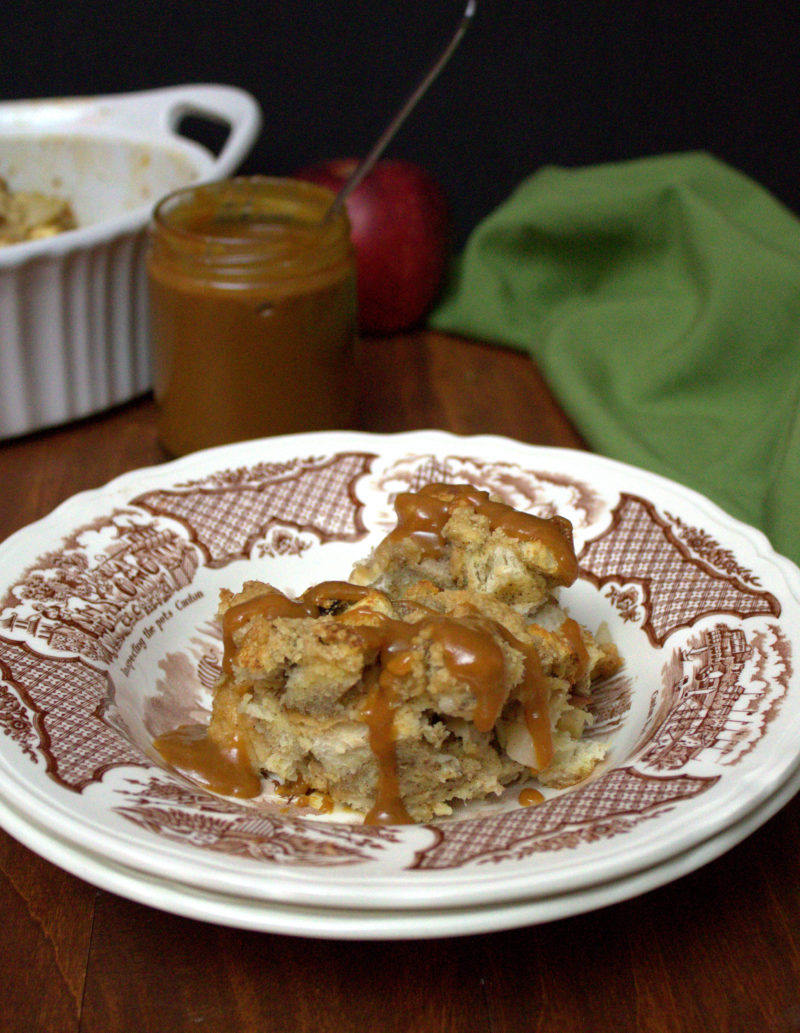 I know I've said this before, but I nearly ate the whole thing in one sitting. It's just so perfect.
I had to fight Chuck for the last bites. I won.
Apple bread pudding came about because I was craving something apple-y. Tis the season after all. However, I wanted something that I could sink my teeth into a little more than a pie or a crisp. Does that make sense? I wanted something with some heft. I was looking up recipes for apple dumplings and promptly realized that those things are way too much work right now. I've got a teething baby on my hands, this dessert needed to be something I can whip up fast and pop in the oven.
Enter bread pudding.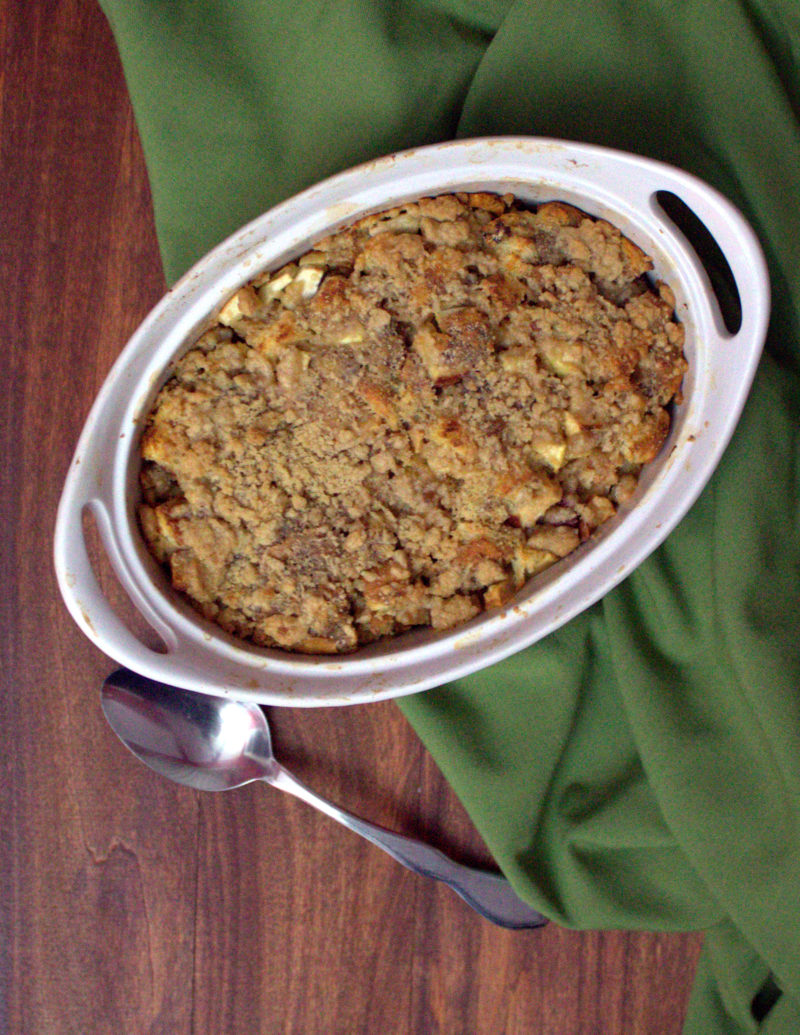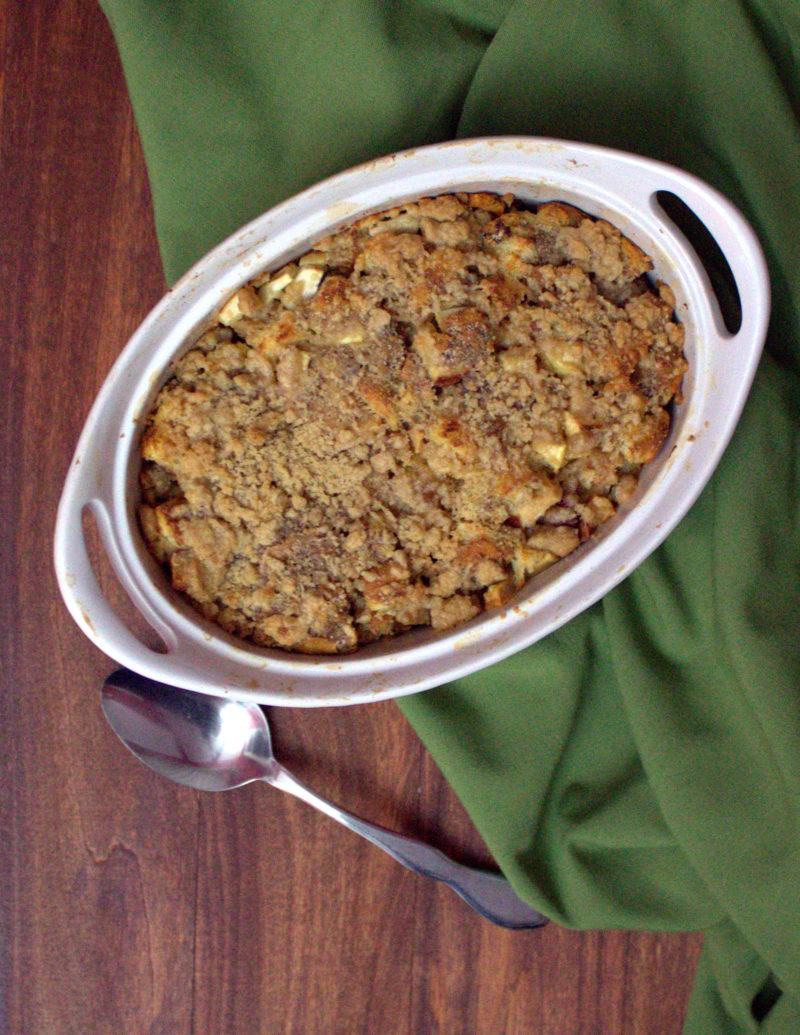 It's one of those things that hangs out in the back of my mind all the time, but I never actually make it. This time I did, and oh man was I glad for it. It's so good. It's hefty without being too rich like some deserts are. It's got a lot of flavor, and then there's that drizzle of hot caramel sauce over the top that just perfects it.
Of course, this would also be a great vehicle for ice cream, or a sweetened whipped cream, depending on your preference. Honestly, I think it's perfect without it, but that's just me.
I think this will be something that happens on repeat around here. It's bread baking weather anyway, so there should be plenty of bread around to use. I used leftover sourdough bread, but just about any stale bread will work wonderfully.

Caramel Apple Bread Pudding
Ingredients
About 4-5 cups stale bread, cubed
3 eggs
2 cups milk
1 tsp vanilla extract
½ tsp ground nutmeg
1½ tsp ground cinnamon
1 apple
⅓ cup brown sugar
2 tbsp flour
2 tbsp cold butter
caramel sauce for serving
Instructions
Preheat the oven to 375° F.
Place the cubed bread in a greased 9" x 13" casserole dish.
Whisk the eggs, milk, vanilla, nutmeg and cinnamon together in a small bowl, and pour over the bread. Toss well to coat.
Add the apples and toss again.
In a small bowl, combine the brown sugar and flour, fold in the butter and mix until a crumble forms. Sprinkle the butter mixture over the top of the bread and apples.
Place in the oven and bake for 40 minutes.
Remove from oven and let stand 5 minutes.
Serve Warm with caramel drizzle.