The holidays are approaching which makes it a great time to talk about leftovers. Whether it's a just been a holiday or you ordered too much Chinese food we all have leftovers to deal with now and then. I get questions all the time about how long I think leftovers can hang out before they have gone bad so today we are answering all those questions.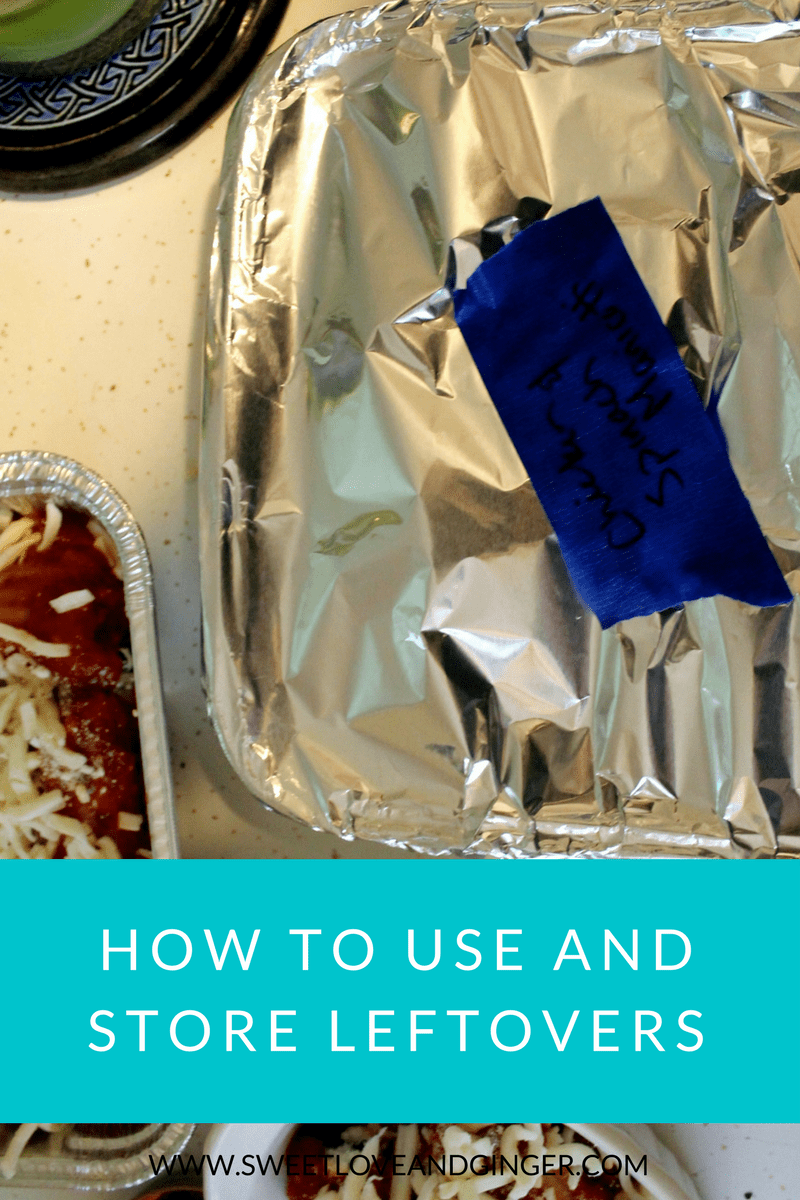 The list below is a general guideline that I use for storing and using up leftovers.
How to Store Leftovers
Refrigerate all leftovers within 2 hours of being removed from heat or cold. Reduce this time to 1 hour for cold dishes when the air temp is over 90 degrees
To prevent bacterial growth, it's important to cool food rapidly. To do this separate food into shallow containers and refrain from stacking multiple warm containers on top of one another. Additionally, cut whole roasts or hams into smaller pieces so they cool faster.
Cover leftovers (we like these covers) or seal them in containers (we prefer reusable glass containers) to help keep bacteria out, retain moisture and prevent them from picking up odours from other nearby food.
Do not return portions of items back into their storebought containers. This can introduce bacteria to the original container.
Don't refrigerate leftovers in cans. Once a can is opened, residual metal (from the broken edges) can leach into food and give it a metallic taste.
Don't stuff the refrigerator too full. Cool air needs to circulate to keep food at a safe temperature.
Reheating & Using Leftovers
While you can reheat an entire dish it is safest to re-heat only the portion you will be eating and return the remainder in its container to the fridge.
Store leftovers for up to 4 days and then freeze or dispose of
Reheat leftovers thoroughly to a temperature of 165 °F or until hot and steaming. Soups and gravies should be brought to a rolling boil.
Have further questions about storing or reusing leftovers? Ask away and I'll do my best to answer.