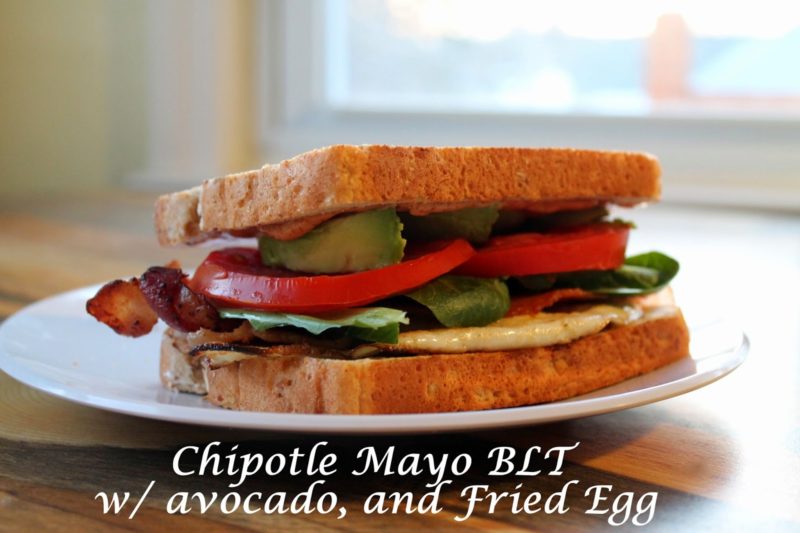 I am putting eggs & Chipotle on everything lately. Although
fabulous on their own they seem to be even better together. This amazing
sandwich is the brain child of this whole phase I'm going through. Like any
good food blogger I came up with this idea all on my own and then googled it so
make sure I didn't see it subconsciously somewhere else first. It happens a
lot.
This guy
; he made it first, I have to give him credit because his
food is amazing, and I'm kind of in love with his blog.
My recipe is a little different, because I was too lazy to go to
the store and buy chipotle peppers in adobo sauce, and why when I have the
powder at home?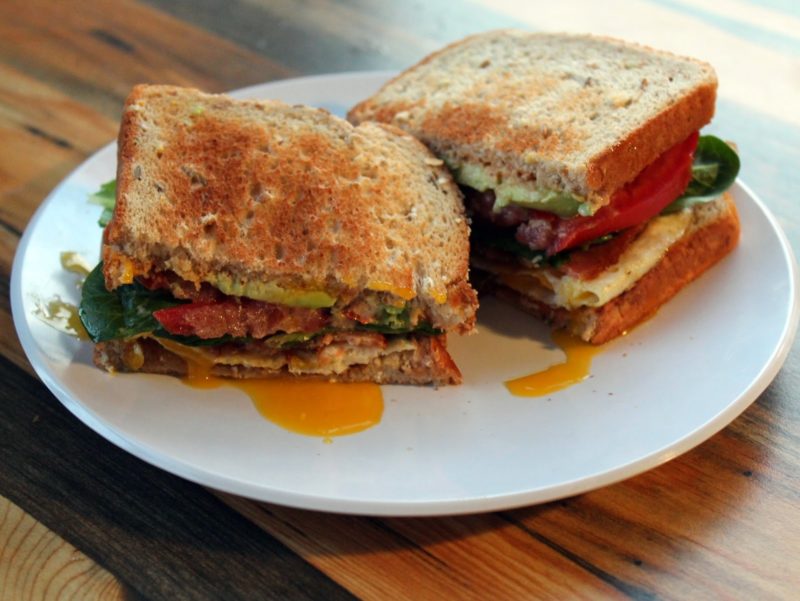 Chipotle Mayo BLT, with Avocado & a Fried Egg
1/3 cup plain mayo
2-3 tsp chipotle powder
2 slices of bread, toasted
1 egg, fried
3-4 strips of bacon, cooked
1-2 slices of tomato
A few lettuce leaves
½ an avocado, sliced
In a small bowl whisk together the mayo and chipotle powder.
Spread about a tablespoon on one slice of bread. On the other, layer all other ingredients
and top with the other slice, mayo side down. Serve immediately.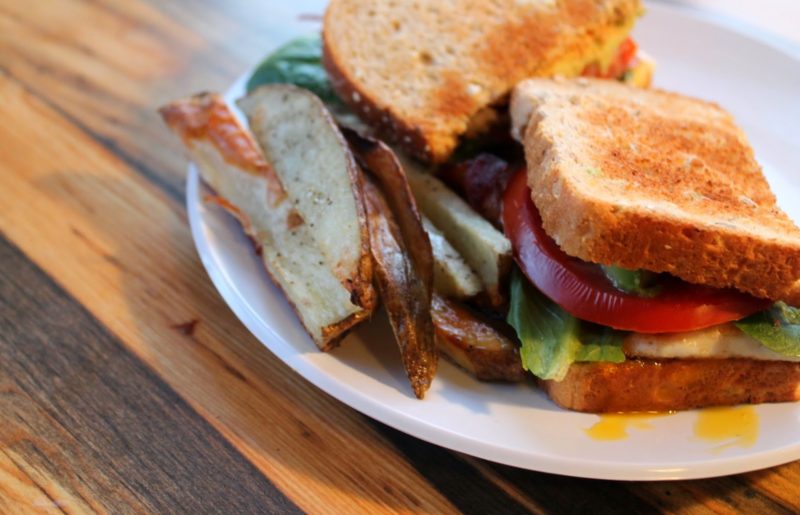 This little baby was served with a side of Baked Garlic & Salt
Fries. Super easy, delicious and sure to please ANYONE, even picky little kids. My suggestion is to gobble them up with a bit of the chipotle mayo, or even mix it with some ketchup before dipping. It's pretty outstanding.
Baked Garlic & Salt Fries
2-3 large potatoes, sliced 
1 tbsp extra virgin olive oil
3 cloves of garlic, minced
1/2 tsp salt
1/4 tsp pepper


Preheat the oven to 450 degrees. On a baking sheet toss the potatoes with all other ingredients until well combined. Spread across the sheet and bake for 30-35 minutes or until golden and crisp. serve immediately.