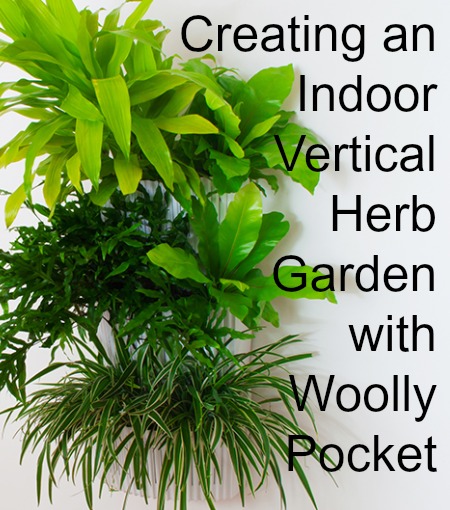 I've been seeing living walls pop up all over the place and I was pretty intrigued from the first moment I saw them. They just look so cool and I totally wanted one, but all the premade versions seemed a little expensive for my tastes. I racked my brains trying to think of an inexpensive way to design a homemade/DIY version of it, but I was really failing in that department. Maybe it's the engineer in me, but I really wanted something perfect.
It had to be:
low profile: ie flat-ish against the wall
self-contained: obviously I didn't want water dripping down my walls in the house.
self-watering: I wanted something I could add water to once and it would last a few days. If I have it hung on the wall, access to it for watering may not be the easiest.
aesthetics: I wanted something that looked good, not like a recycled pile of junk. This is going on my wall after all.
As I began to design, this I quickly realised that it was not going to work. Making something that met all of this criteria without spending too much money simply wasn't going to look very good. I did eventually land on the idea that I could use impermeable fabric and sew a kind of pocket out of it. At some point, while doing my research I stumbled onto Woolly Pocket. This was the exact thing that I had decided to design, and this company was supplying it at an actual reasonable cost. As an added bonus it was a family run business. 
After finding this company I threw my plans of making my own version of a living wall right out the window and wrote these guys an email. A week later Chuck was hanging up my living wall planter collection. So far I love it, My plants have only been in place for a short time, so they haven't filled out yet, but I'll be sure to update this post with new pictures in a few weeks when all these herbs are going bonkers.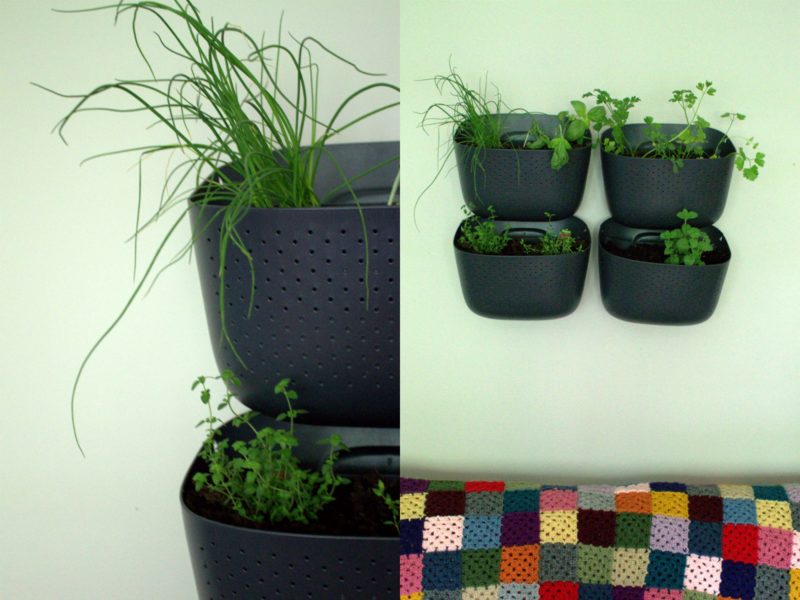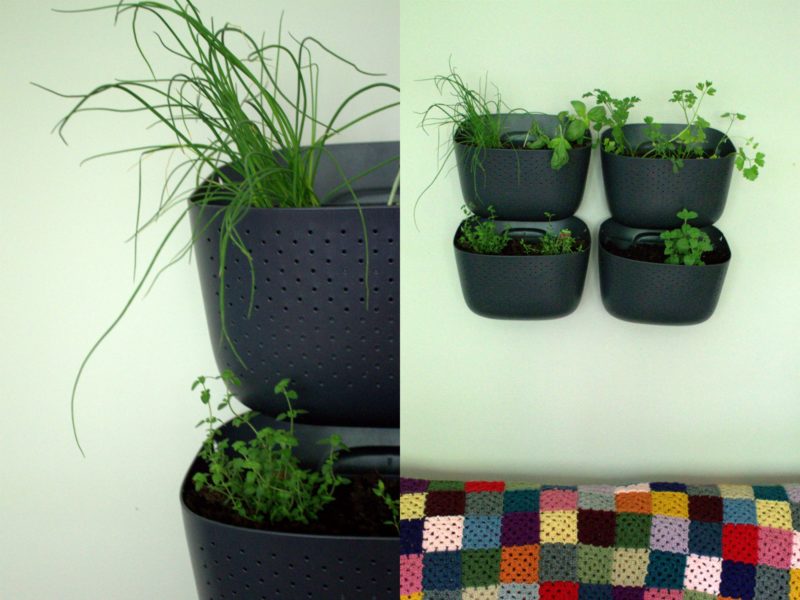 In the past, I have encouraged everyone to start a garden. I love the idea of using a wall mounted verticle garden to do this because it is compact, and takes no counter space, making it perfect for small spaces. The Wally 2 model that I chose has a water reserve which makes it very low maintenance. It's also possible to order a drip kit that can be hooked to a water source, and then a timer, making it even more low maintenance. Seriously, this set up is AMAZING!
Even better is the awesome people at Woolly Pocket are offering an exclusive deal for SL&G followers. If you are interested in getting your own use the code SweetGinger15 for 15% off.
Full disclosure: I was given a discount to purchase this item. SL&G is in not other way compensated for this post or any other advertising of this product.