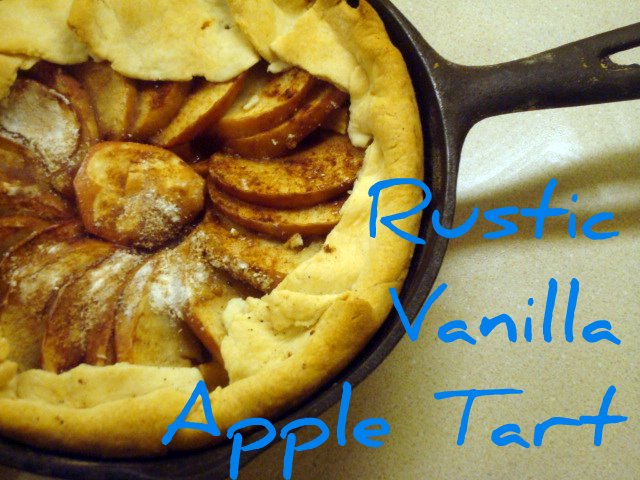 Since it's just me and Chuck around here the idea of making a whole Pie seemed a little silly, so I opted to make a little start instead! It was super easy and took no time at all. Served with vanilla ice-cream and a little caramel made it the perfect fall treat!!
Rustic Skillet Apple & Vanilla Tart
2 tbsp flour for surface
1 pie crust, rolled out
1 tbs sugar
1 tbp flour
½ tbs cinnamon
½ tsp nutmeg
2-3 Large Apples Cored and sliced
2 tsp vanilla extract
1 tbs butter
Preheat oven to 400 degrees. Begin with a dry, oven safe skillet, and lightly flour the entire cooking surface, and place the piecrust over the top. Carefully push the crust down into the pan, patching any holes that appear. In a bowl mix together the flour, sugar, cinnamon and nutmeg. Add the apples and toss to coat. Arrange the apples in the skillet, and drizzle with vanilla. Dot the butter around the apples. Gently fold the crust edge over the apples, to make your selected arrangement. And lightly sprinkle some additional sugar over the top should you choose. Place the skillet in the oven for 30-40 minutes, or until the crust has become golden and the sugar melted. Serve warm.