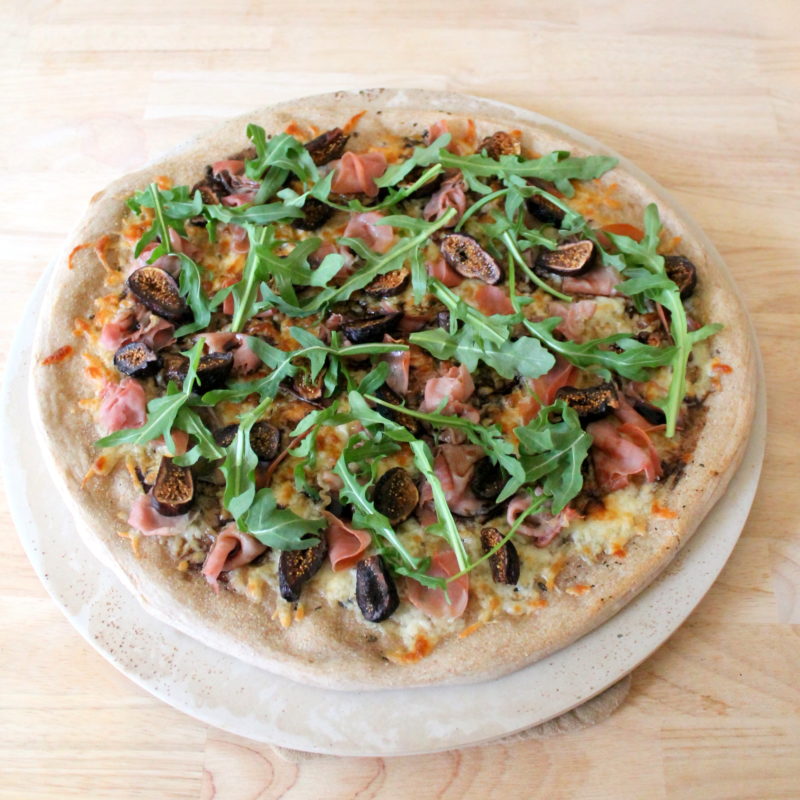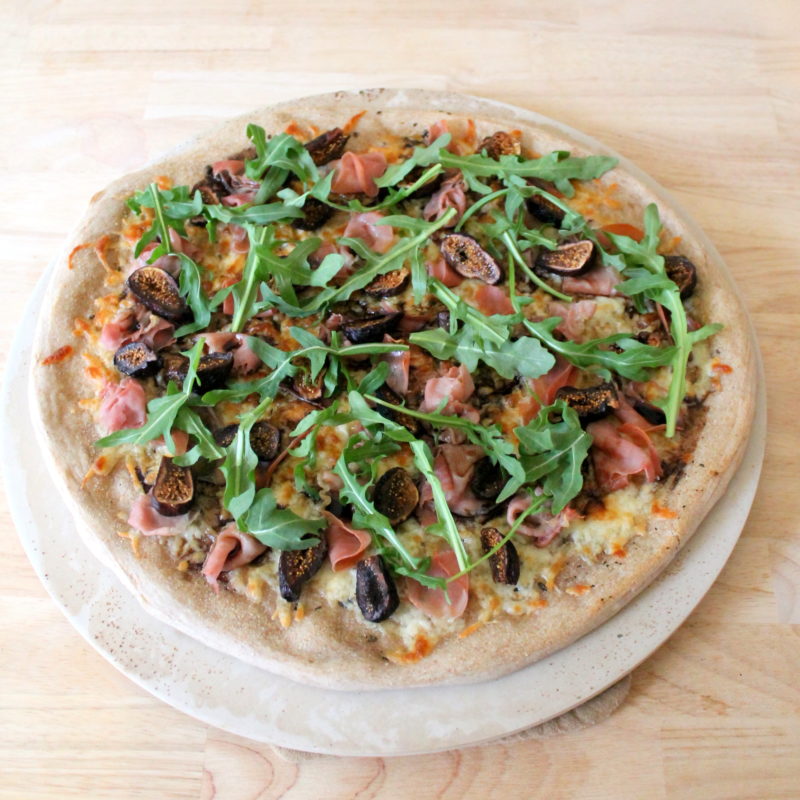 You might have noticed over time that I often try to mimic my favorite restaurant dishes at home. If it's something I really love like Linguine with Clam Sauce, or Penne con Fionchietto why not learn to make it at home so I can have it more often and spend less money? At least that's been my thought process.
This pizza is one of those recipes. We have had a version of it at a number of restaurants and it continues to be a favorite of both chuck and I. A simple but flavorful dough is definitely key, since the rest of the ingredients are fairly subtle. This has been my favorite pizza dough recipe for a while.
The real stars of this dish are quite obviously the figs and prosciutto; though I personally think the reduced balsamic is the thing that really brings it all together. Then again I may or may not have a slight love affair with the stuff. I also think the arugula is necessary to add some freshness, and a peppery bite to an otherwise salty-sweet dish.
Fig & Prosciutto Pizza with Arugula
Ingredients
1 pre-made pizza dough
1 ½ tablespoons extra virgin olive oil
1 clove of garlic, minced
8 ounces fresh grated mozzarella
½ cup balsamic vinegar
½ cup figs (about 12 California figs, halved or 6 mission black figs sliced)
2 ounces prosciutto, hand shredded into strips
½ cup arugula
Instructions
Preheat the oven to 450 degrees.
Roll out the pizza dough on a prepared pizza stone or baking sheet. Brush the top of the dough with olive oil and sprinkle with garlic. Spread the mozzarella on top of the pizza and place in the oven. Bake for 10 to 12 minutes.
While the pizza cooks place the balsamic in a small pan over medium high heat. Allow it to simmer for 10 to 15 minutes. The liquid should have reduced by half and become syrupy. Remove from heat, and set aside.
The crust should have begun to brown and the cheese melted. Scatter the top with figs and prosciutto and place in the oven for another 2 to 3 minutes.
Remove from heat and let stand for 2 minutes. Scatter the arugula on top and drizzle with balsamic.
Serve immediately.