This is a recipe for basic Hawaiian Rice Pilaf. It is a fun twist on traditional pilaf that is sure to jazz up week night meals.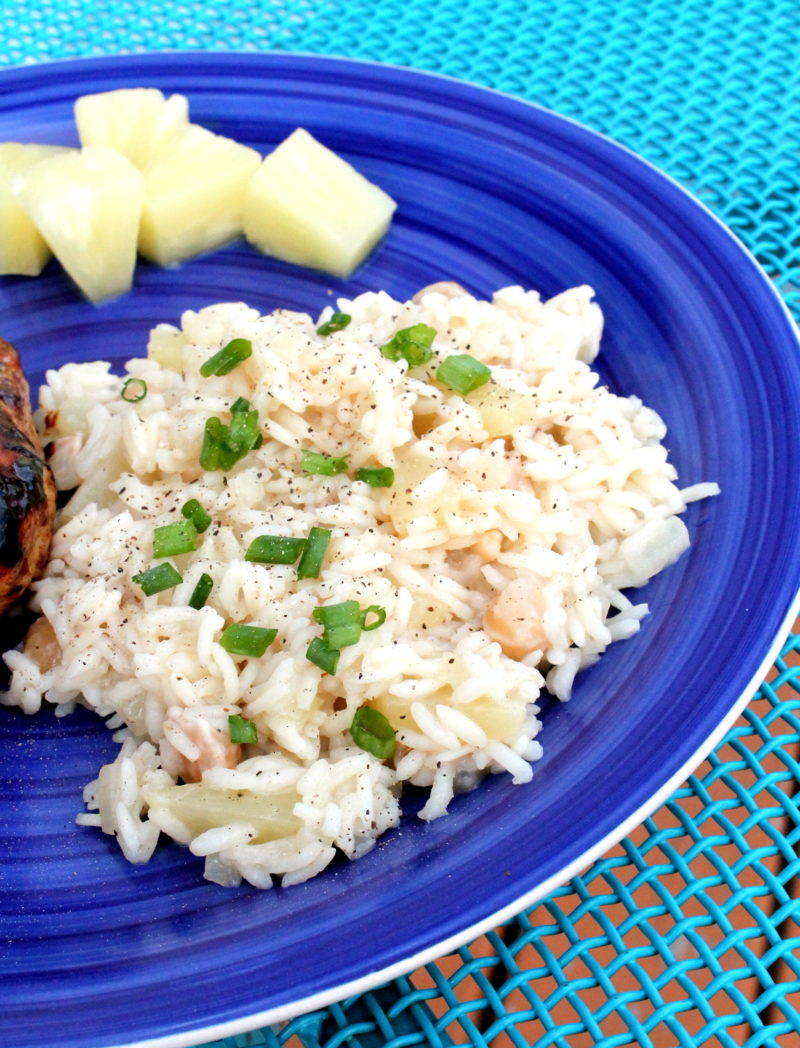 Almost a year ago now I have my first experience with this awesome take on a classic pilaf. It was the starch that Sister Chuck served at her wedding. I remember it being a burst of flavor, with a touch of creaminess, and lots of texture, essentially it was the perfect combination. With the summer drawing near around here I've been craving everything tropical. Yes my taste buds are on trend, no surprise there. Anyway I thought this would be the perfect dish to test out to satisfy my cravings.
It took a couple tries but I finally got that rich and tangy flavor I was looking for and it was perfectly satisfying. I really love how the macadamia nuts add just enough texture to the dish to really make it pop. I tried it with almonds and it just wasn't right. Macadamia is where it's at for this one.
Also if you didn't notice this was the also the main inspiration for last week's Hawaiian Chicken Recipe. They go together like a charm, now add a tropical salad and you will be transported.
If you are interested in some other options to go with this one I also noticed some of my other favorite food blogger ladies are on this tropical kick too. Check out Christine's Hawaiian Pineapple Chicken Kabobs, Chungah's Asian Salmon Kabobs , or Tieghan's Hawaiian Carne Asada.
It's quite possible that you could make a giant batch of this pilaf and eat it with a different main dish nearly all week. I sincerely doubt that you could get bored with this much flavor going on.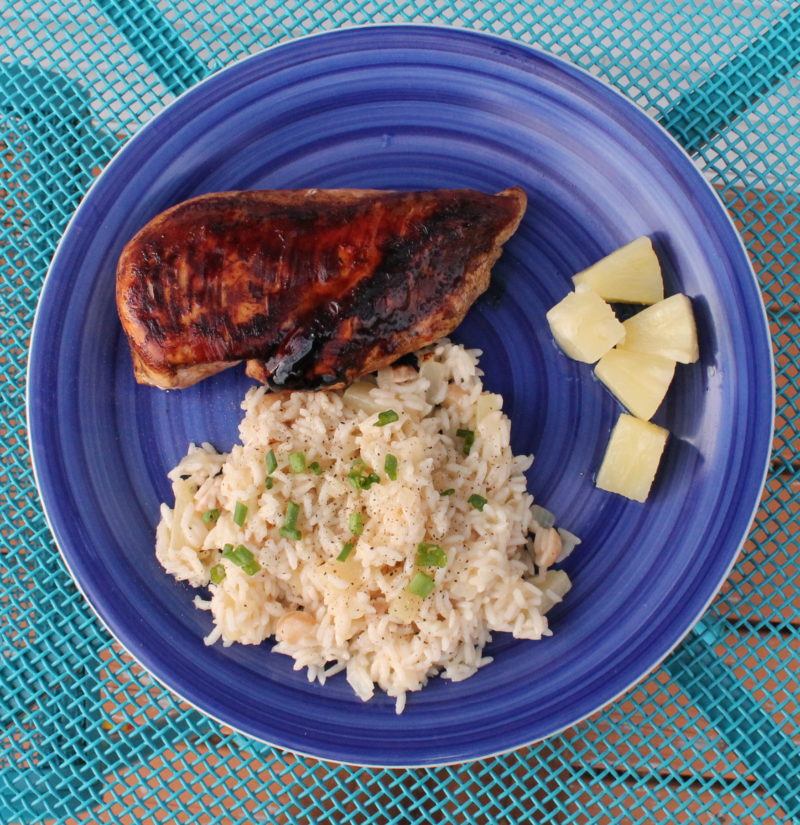 Hawaiian Rice Pilaf
Ingredients
2 tablespoons butter
½ a medium onion, chopped
½ cup chopped macadamia nuts
1 cup diced pineapple
1 ¼ cup white rice
2 ½ cups chicken broth
2 tablespoons chopped parsley
salt & pepper to taste
Instructions
Melt butter in a thick bottomed sauce pan over medium high heat.
Sauté onions, buts and pineapple for 1 to 2 minutes until the onions have softened.
Add in the rice and cook for another 2 to 3 minutes until the rice begins to toast.
Stir in chicken broth and bring it up to a boil. Reduce to a simmer cover and cook for 15 to 20 minutes, or until the rice is tender.
Remove from heat and add parsley. Adjust the seasonings and serve.
What are summer flavors are you craving right now? I'd love to know.
Have you come across any awesome tropical recipes? Please share them!! I'm working up quite the collection right now.