This is a great Copy Cat recipe for Morningstar Farms Mediterranean Chickpea Burgers that is full of flavor!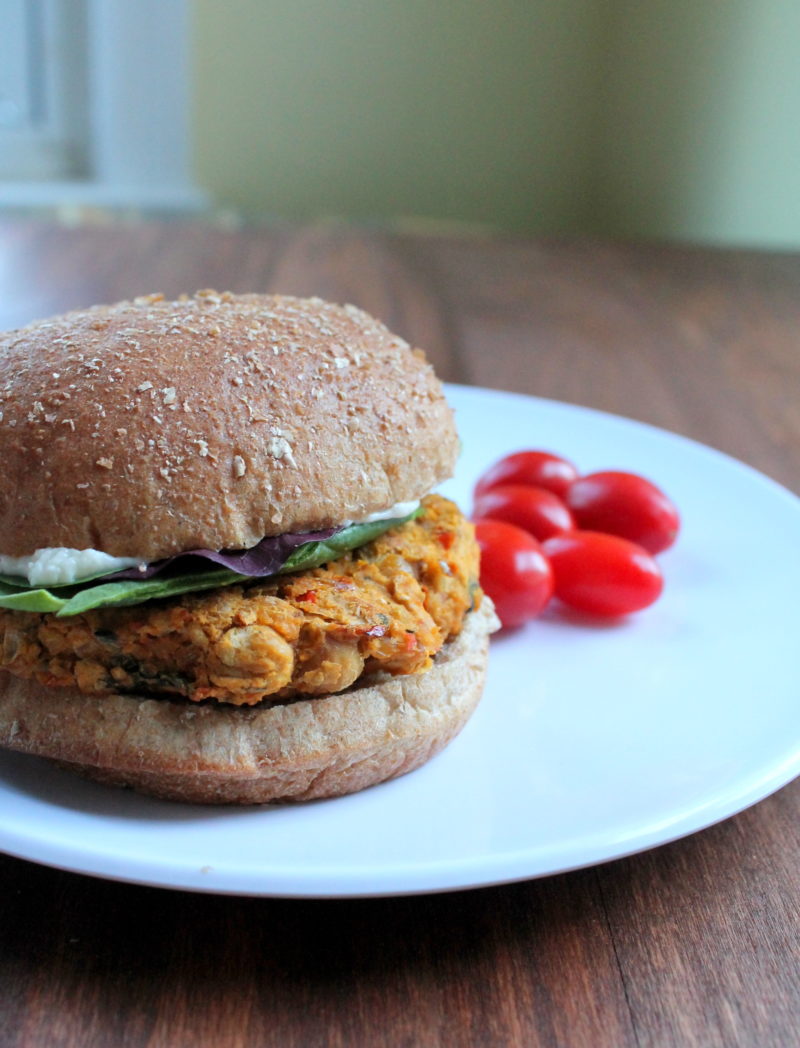 Remember way back when I did that whole Part Time Vegetarian thing? Well I'm still kind of doing it. I say kind of because I haven't really kept track of what I eat in about 3 months, but while writing this post I decided to give my diet for the last little while a run down, and aside from a couple  weekends I'm still doing it with out even thinking about it. How awesome is that.
For those of you who don't know Part Time Vegetarian, basically means that I only eat meat after 6 pm or with dinner. You can read more about why I started it in this post.
No when this whole thing started I was reliant on humus, bean burritos and MorningStar
  products, but as time passes I have really expanded my horizons with hearty salads, tofu, and lots of veggie packed soups (I really love soup). I have also gotten a lot better about eating breakfast, and this Juice
 has become a staple snack in my life. I find myself craving vegetables like eggplant and zucchini, things that I was previously convinced that I didn't like.
One of the things I started doing now that summer has hit is experiment with veggie burgers, which are incredibly satisfying and something I don't know why I didn't try more often before. I'm pretty sure that I perfected my own version of my all time favorite MorningStar Mediterranean Chickpea Burgers
. These burgers from morning start are packed with flavor and great not only in burger form, but cut up in a wrap or on a salad. With this recipe I am able to make my own version in bulk for way cheaper, and then freeze them individually so that I can use them as needed. If you hadn't noticed I've been into that lately.
The trick to keeping these from sticking together when frozen is to freeze them on a sheet tray first and then stack them with wax paper in between before sealing them up.
I know you are just going to love my copy cat recipe for these burgers. They are so flavorful, and have a dynamic texture that makes it hard to stop after just one!

Mediterranean Chickpea Burgers
Ingredients
2 (15 Ounce) cans chickpeas, drained and rinsed
1 roma tomato, deseeded & chopped
1 cup packed fresh baby spinach
2 tablespoons rice flour + more if needed
½ teaspoon garlic powder
1 teaspoon onion powder
¼ teaspoon salt
1 ½ teaspoons lemon juice
½ teaspoon paprika
½ teaspoon cumin
¼ teaspoon tumeric
Instructions
Place chickpeas, tomato, spinach, salt and lemon juice in a blender and pulse until the mixture is chunky. You may need to stop and scrap the sides to get it all even, however do not allow it to get smooth.
Transfer the mixture to a large bowl and with a fork gently fold in the rice flour, garlic, salt, lemon juice, paprika, cumin, and turmeric.
With your hands form the mixture into patties. If it is too sticky fold in some more rice flour a teaspoon at a time. If it is too dry add a drop or two of water.
Once 6 to 8 patties are formed place them on a flat surface to be placed in the refrigerator for 30 minutes or the freezer for 10 minutes. This will help them hold together while cooking.
Preheat the oven to 375 degrees. Place the cold patties on a greased baking sheet and bake for 12-15 minutes per side.
Serve immediately.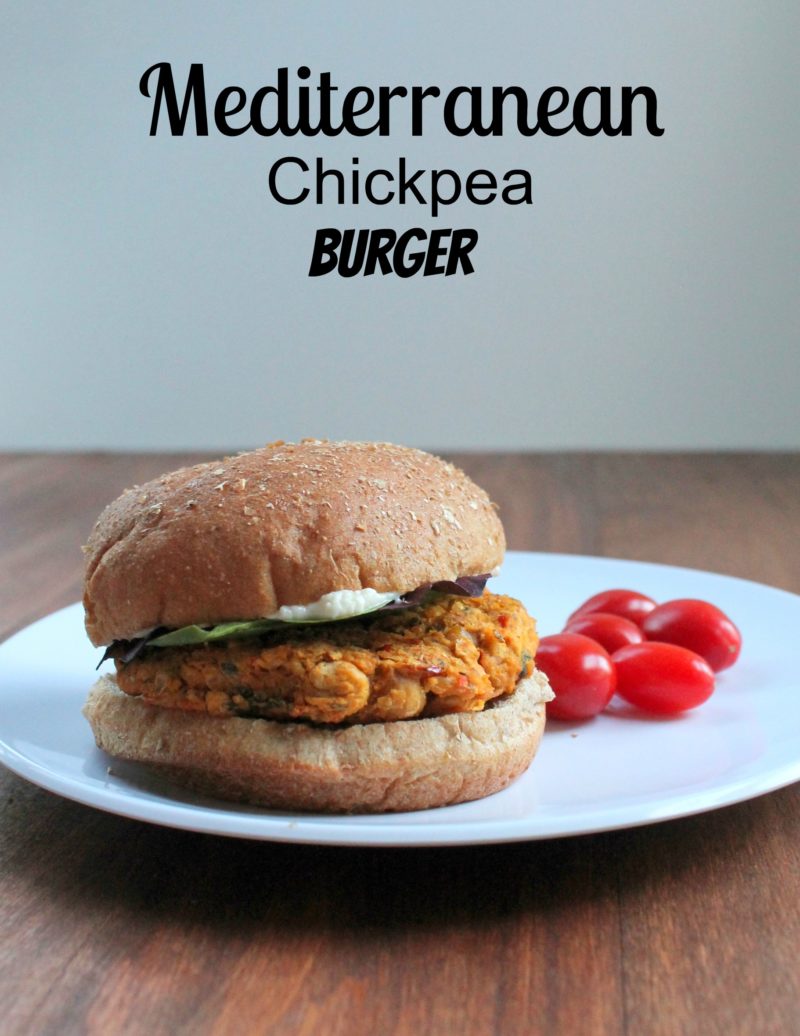 What are your favorite vegetarian burger recipes?
Related Posts: