We are in the thick of it now guys. I'm talking about the thick of the fall cold season.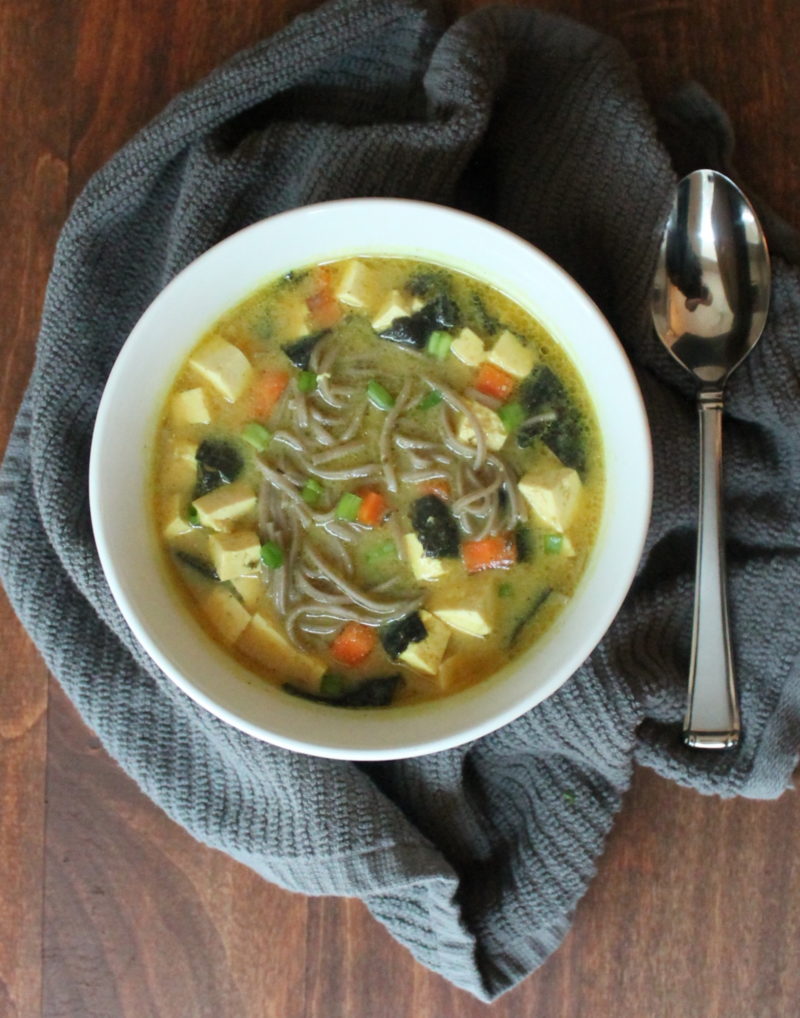 You know what I'm talking about. The kids are back to school and sharing germs, the weather has turned cold, and suddenly everyone is chugging orange juice like it's their job, because we've all been told vitamin C is the answer.
The number of sniffles, and coughs I hear around the office tells me that I'm not alone when I say I'm feeling it man. While, I don't hate waking up to some sun in the mornings, leaving the office in pitch black is less than appealing, and soon it will be dark on both ends of the trip. Let's just say the odds are not in our favor this time of year.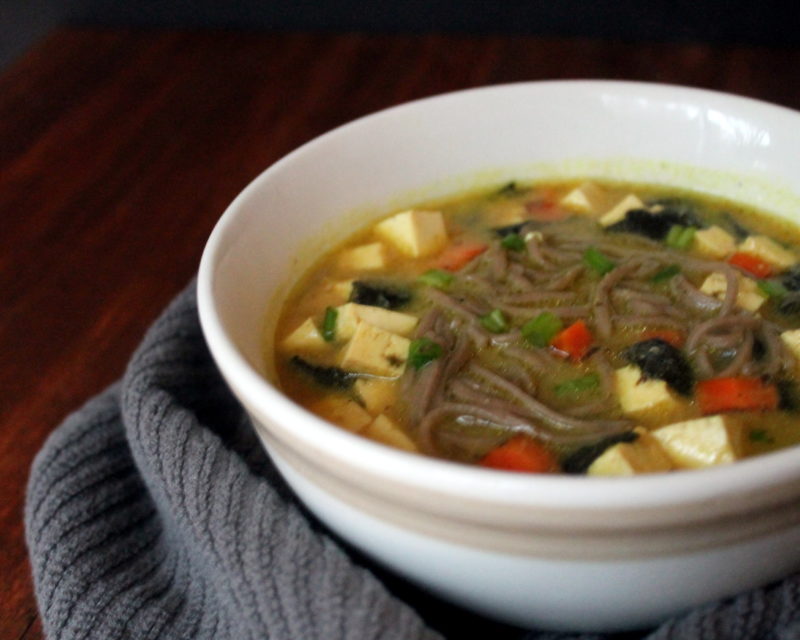 This is why man invented soup. At least, that's how I think about it, I can't say for sure where soup was actually invented, how it came to be or really verify anything in that statement, but it seemed like a good fit anyway.
Moving on.
Soup is my saving grace this time of year. Typically, I pack as many veggies and herbs into my soups as possible which of course makes them super healthy and healing. I really think soup is my soul mate, after Chuck of course. This particular soup ranks high on my favorites lists, somewhere between Irish Chicken and Dumplings and Irish Vegetable Soup. It's so perfect for this time of year because it has so much healing power in it. It's hearty enough to keep the family satisfied, but light enough for you to avoid that overstuffed feeling.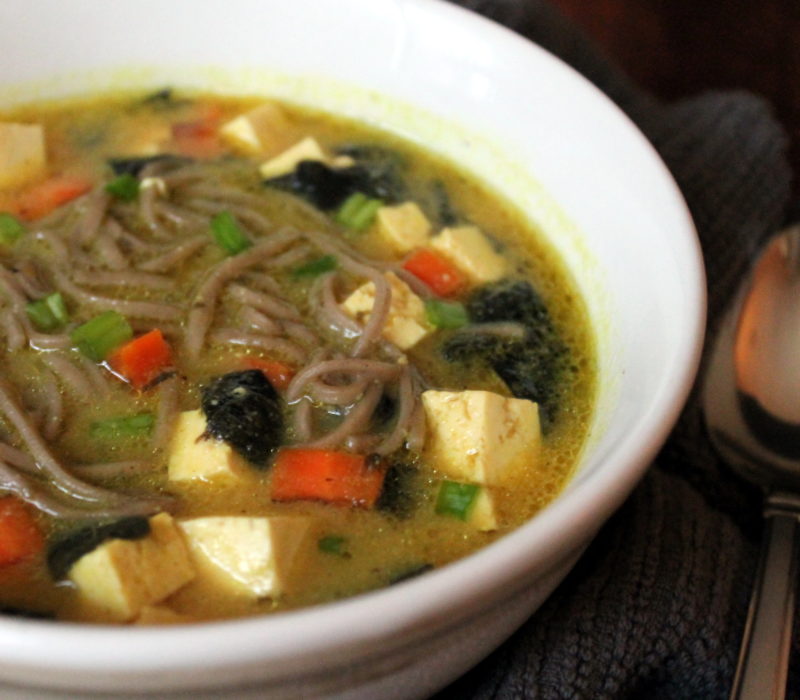 I made up a batch last week as I started to feel this cold take a hold and settle in. It totally made me feel better instantly, so of course I continued to eat it all week.

Hearty Miso Soup
Ingredients
1 tablespoon sesame oil
2 medium carrots, chopped
3 green onions, chopped
9 ounces firm tofu, cut into bite size pieces
1 teaspoon ground ginger
2 teaspoons ground Turmeric
5 cups of vegetable broth
⅓ cup yellow miso
3 sheets nori, cut into 1 inch pieces
12 ounces soba noodles, prepared according to package instructions, and tossed in 2 teaspoons of oil until ready to use.
Salt and pepper to taste
Instructions
In a large sauce pan heat the oil over medium high heat. Add carrots and sauté, stirring occasionally until they begin to soften, about 5 minutes.
Stir in the green onions, tofu, ginger, and turmeric, and cook for 1 minute. Stir constantly to combine well.
Add the broth, miso, and seaweed. Stirring well to combine. Bring to a boil, then reduce to a simmer. Allow it to simmer for 8 to 10 minutes, or until the carrots are tender. Adjust seasonings and remove from heat.
To serve add noodles to individual bowls and ladle the soup over the top.