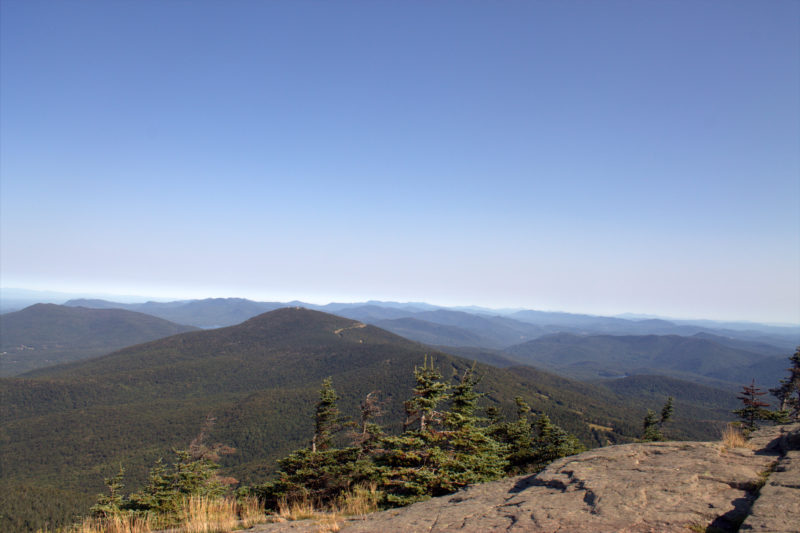 Killington 9/4/16 – 7.4 mi RT
This Sunday Brody and I woke up early and made our way up to Mendon, VT to hike Mount Killington. This mountain is one of Vermont's 5 peaks that are over 4,000 ft. It is a popular ski resort in the winter and tends to maintain it's popularity through summer as a site seeing destination, considering this and the fact that it was a holiday weekend and early start was a definite necessity.
We began the journey from the Brewers Corners parking lot on the Bucklin Trail. The first mile and a half or so was pretty easy, but after which it got steep quickly and stayed that way for the rest of the hike. At 3.3 miles the Bucklin Trail meets up with the Long Trail. Here Coopers Lodge is located as an overnight for the Long Trail hikers with access to water, the lodge itself and tent pads. After the lodge, .2 miles are spent on the log trail before turning off to head to the summit for the final .2 miles. This last portion of the trail to the top was a scramble with amazing views all the way up.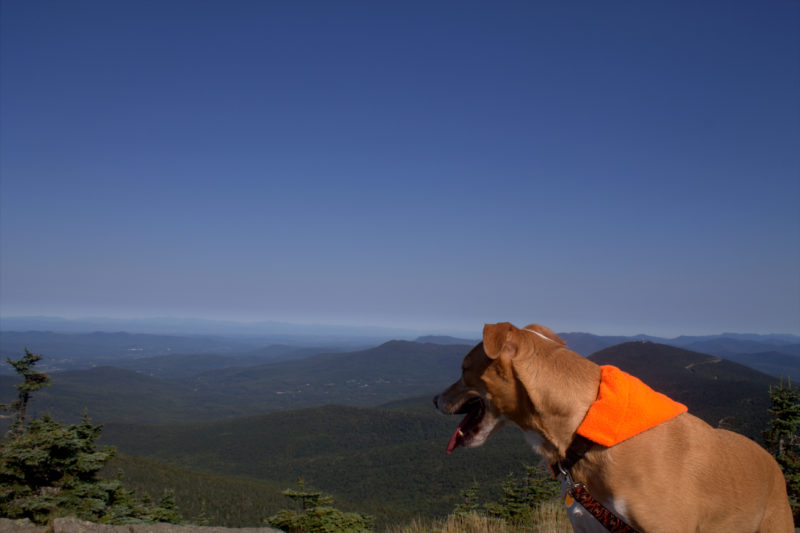 From the top the views were excellent. We were lucky enough to have a gorgeous and clear day which meant we could see the majority of the green mountains, as well as the Adirondacks in the distance. We didn't stay at the top too long, however, there was plenty to explore if you are interested.
On the way down we ran into a lot of people and even some large groups, making the choice to head out early a good one. I think this is a great hike that a lot of people would enjoy, though it's a little more strenuous for small children or older adults. If you are interested in the views, but not the hike the resort offers a gondola ride to the top also.