This is a simple and succulent recipe for Honey Dijon Baked Salmon, that comes together in less than 30 minutes!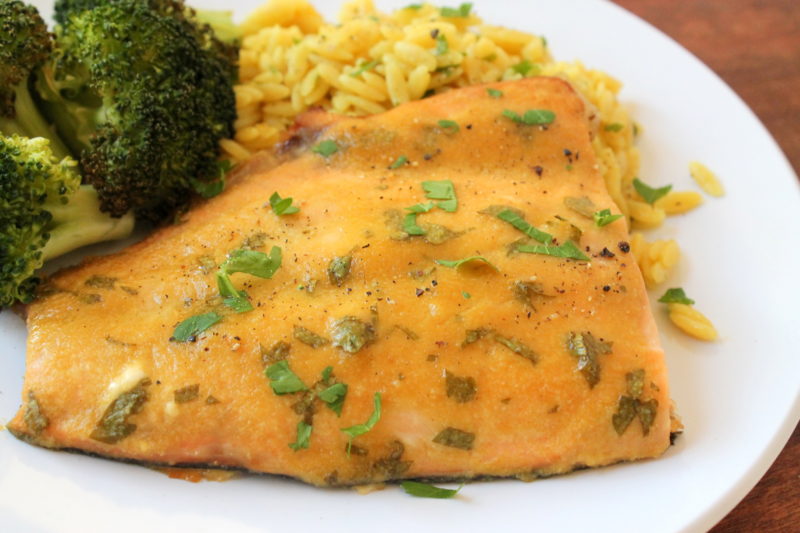 Just before we were about to move I took it upon myself to clean out our freezers. We basically went 3 weeks without buying more than milk and a few fresh veggies. I felt the queen of saving money when my weekly grocery bill topped out at $25.
The crazy part is that we aren't even half way through our chest freezer. Quite a bit of that is venison that Chuck got this year, and that we are still working our way through, but there is also a sale turkey, corned beef, and a lamb roast in there, that I just haven't found the time to cook yet. I even found a gallon bag of frozen yellow tomatoes that I totally forgot about, so there will be some Yellow Tomato Jam in our future.
Also in this venture I stumbled across some pretty well freezer burnt wild caught salmon. I racked my brains trying to come up with a way to use the basically ruined salmon, I mean there's burgers, smoking, dog treats, you know all those recipes I'm sure, but in the end I decided to just go with a tried and true recipe that is amazing at keeping moisture in, something that freezer burnt food usually lacks upon cooking.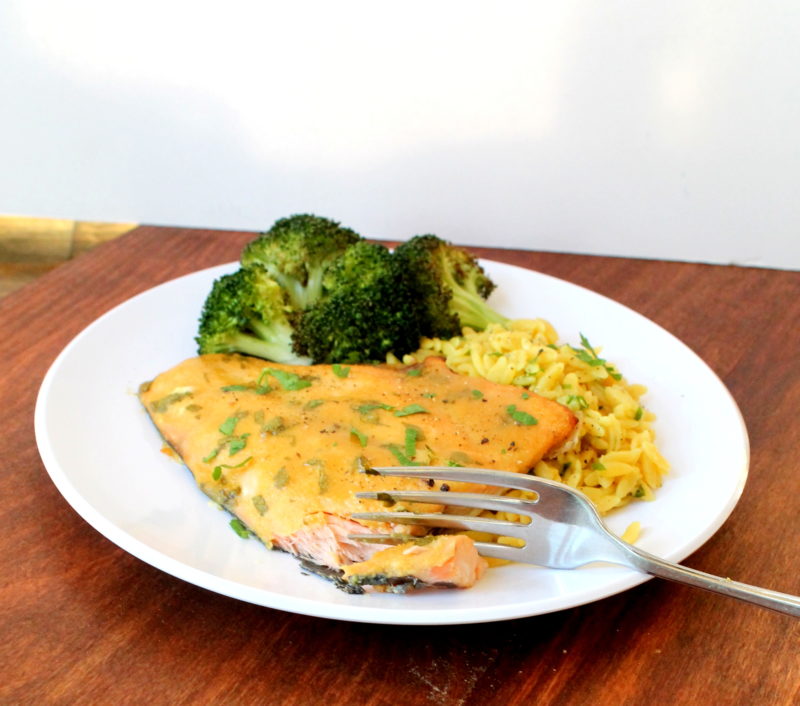 The marinade basically forms a crust on the salmon while it cooks to keep all the moisture and flavor in. It's also really amazing to dip your veggies in, just sayin'. It some together super fast and since there's citrus in it you only really want to let the fish marinate for 15 to 20 minutes or it will begin to get tough. When it comes out it's perfectly crusted and beautiful. Something that will please many a picky eater.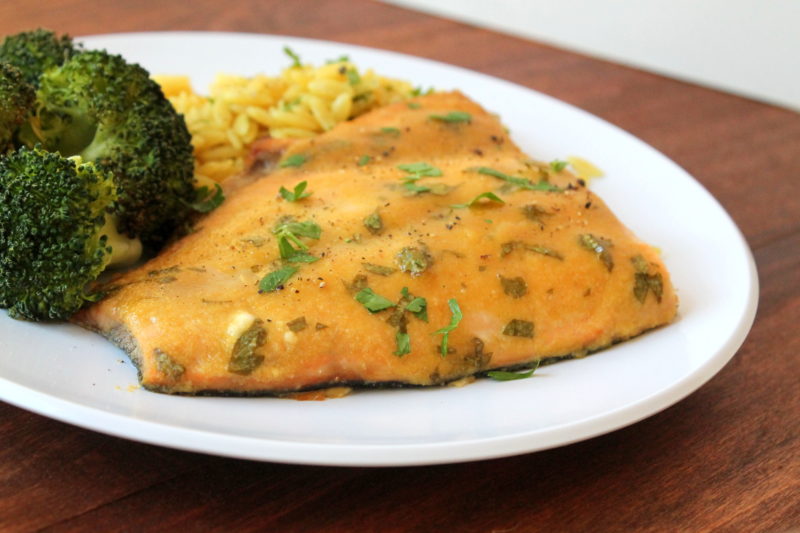 Honey Dijon Baked Salmon
Ingredients
2 tablespoons olive oil
1 tablespoon dried garlic
3 tablespoons flat leaf parsley, chopped (plus more for garnish)
⅓ cup grainy Dijon mustard
1 tablespoons lemon juice
4 10-12 ounce salmon pieces
Instructions
Preheat the oven to 425 degrees and place salmon skin side up in a large greased baking dish.
Whisk together the oil, garlic, parsley, mustard, and lemon juice. Pour the mixture over the salmon, cover and let stand for 15 to 20 minutes.
Place in the oven and cook for 15 to 20 minutes, or until the fish flakes easily with a fork.
Serve with an additional sprinkle of parsley.