Don't let the fancy-pants name scare you paillards are a simple
cut of chicken that is pounded flat, that's all. You can make them in your own
kitchen using boneless, skinless chicken breast.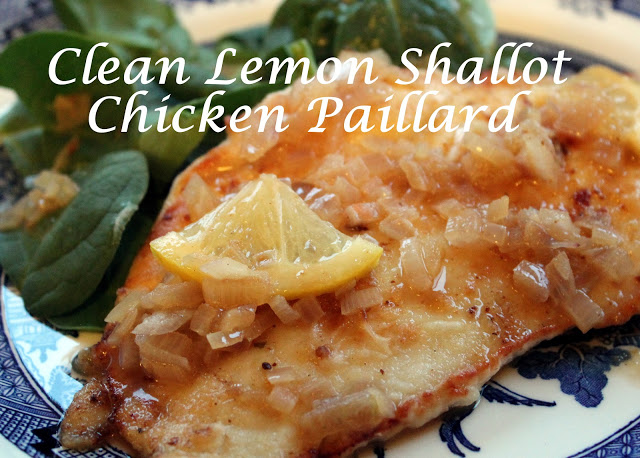 I have been doing this for years and never knew that I was
so fancy-shmancy. I like them because the chicken breasts that are typically
available in the stores are way larger than a single portion should be, so
cutting the paillards allows for smaller portions, while giving the impression
of large portions. I also really like the tenderness of the chicken once it is
pounded flat besides, plus it's useful for making the meat more malleable when
you want to roll it. Another bonus is that when it's thinner it will cook
faster without getting dry. See how useful?
How to prepare a Chicken Paillard:
1.
Lay a boneless, skinless chicken breast skin
side up on a cutting board
2. Place your hand on top, and very carefully slice
the chicken horizontally, almost reaching the other side.
3. Flip the chicken open like a book.
a. You can leave the large piece of chicken like
this or continue the cut to that you have two separate pieces
4.
Lay the chicken flat and place a piece of
plastic over the top.
5. With the smooth side of a mallet begin pounding
the chicken from the center outward until it is roughly ½ to ¼ inches thick.
Note: if you don't have a mallet like me, the bottom of a
coffee cup kinda-sorta works as well.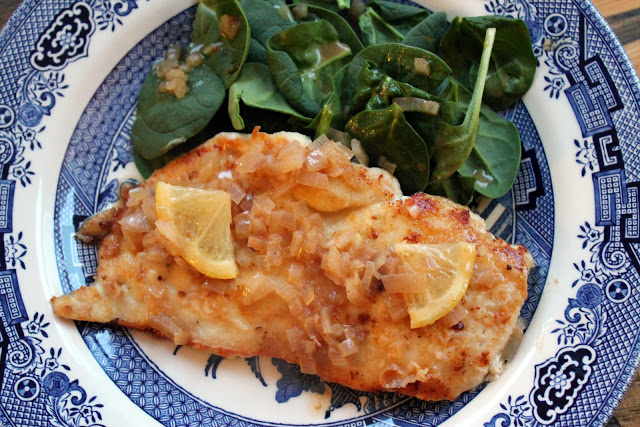 Clean Lemon Shallot Chicken
Paillards
2 tbs
whole wheat pastry flour

1 tsp
each of salt & pepper

2
prepared chicken paillards

2 tbs
olive oil

2 tbs
organic, unsalted butter

3
shallots, chopped finely

1
lemon, juiced

1 tsp
fresh lemon zest

1/2
cup chicken broth

Salt
and Pepper to taste

Sift
together salt, pepper, and flour and dust the paillards with this mixture. In a
large skillet heat 1 tbsp of oil, add chicken and cook for 2 -3 minutes per
side, or until browned lightly and cooked through. Remove from pan and set
aside. In the same skillet melt 1 tbs of butter and 1 tbs of oil, and saute
shallots until softened, 4-5 minutes. Add lemon juice, zest, broth and bring to
a boil. Continue to stir often, scraping the bottom of the pan for browned
bits. Once the liquid has reduced by half add the remaining butter. Return the
chicken to the pan to warm and serve warm.(Serves 2)