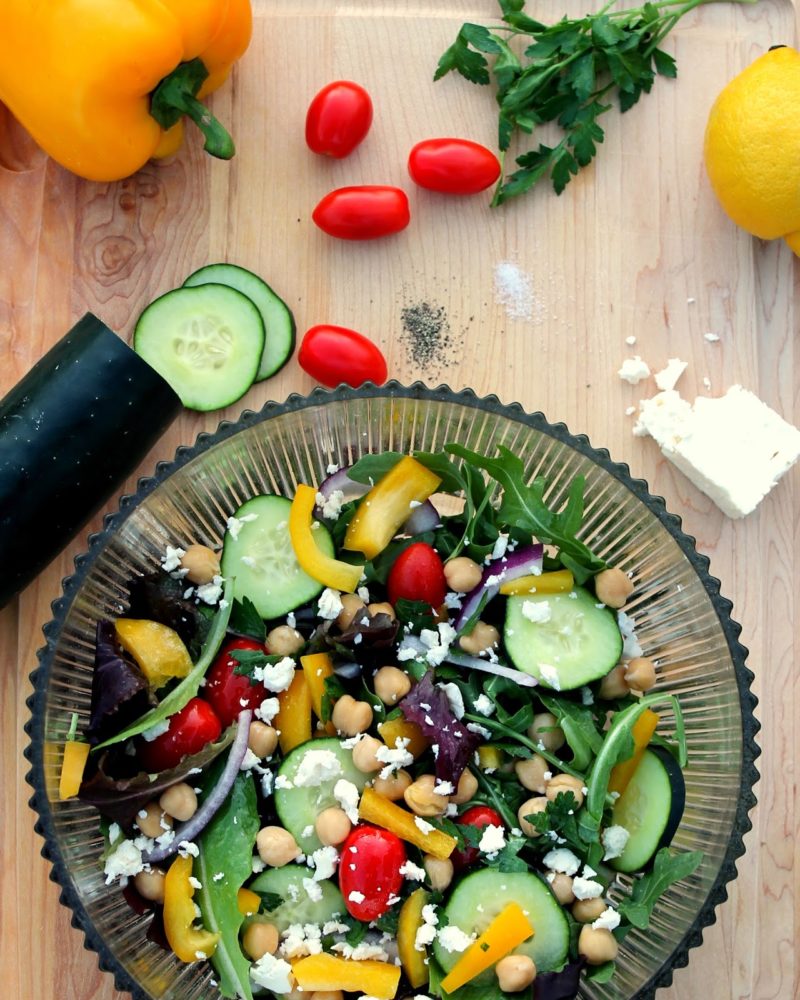 It's Tuesday, and I'm posting because I was too busy recovering from bachelorette party shenanigans to put anything together for yesterday. I'm pretty sure that none of you noticed, but I still feel guilty enough to explain my reasons why.
So ok now that that is out of the way let get on with today's post.
I was flipping through my previous posts, you know wondering at my own genius and taking note of a few things, when I realized that I never covered a recipe I meant to cover right after I did
this post
. It's fitting because this is a great salad to help bounce back after a long weekend of champagne, rocking out, and too rich food.
This is one of my favorite salads to make at home. I love the bold colors, and different textures. If you want to up the protein add an egg, or some grilled chicken, but they aren't necessary this is a super hearty salad that stands on its own for an awesome and easy summer meal.
I think it's pretty obvious that this one is clean and healthy, but it's also packed with antioxidants and tons of nutrients. I paired it down to serve one, for ease, but it's super easy to double.
Loaded Greek Salad
Ingredients
1 cup mixed baby lettuce
½ cup baby arugula
A handful of cherry tomatoes
½ a cucumber, sliced
1 tbsp of red onion, chopped
2 tbsp chopped fresh parsley
½ cup of low sodium chickpeas, canned, drained
¼ cup of kalamata olive, halved
1 tbsp of low fat crumbled feta cheese
Salt & Pepper to taste
Light drizzle of balsamic vinegar
Instructions
In a large bowl toss all ingredients together and serve
immediately.
Since we are on the topic what's your favorite hang over cure? I sure could have used some good ones this weekend.