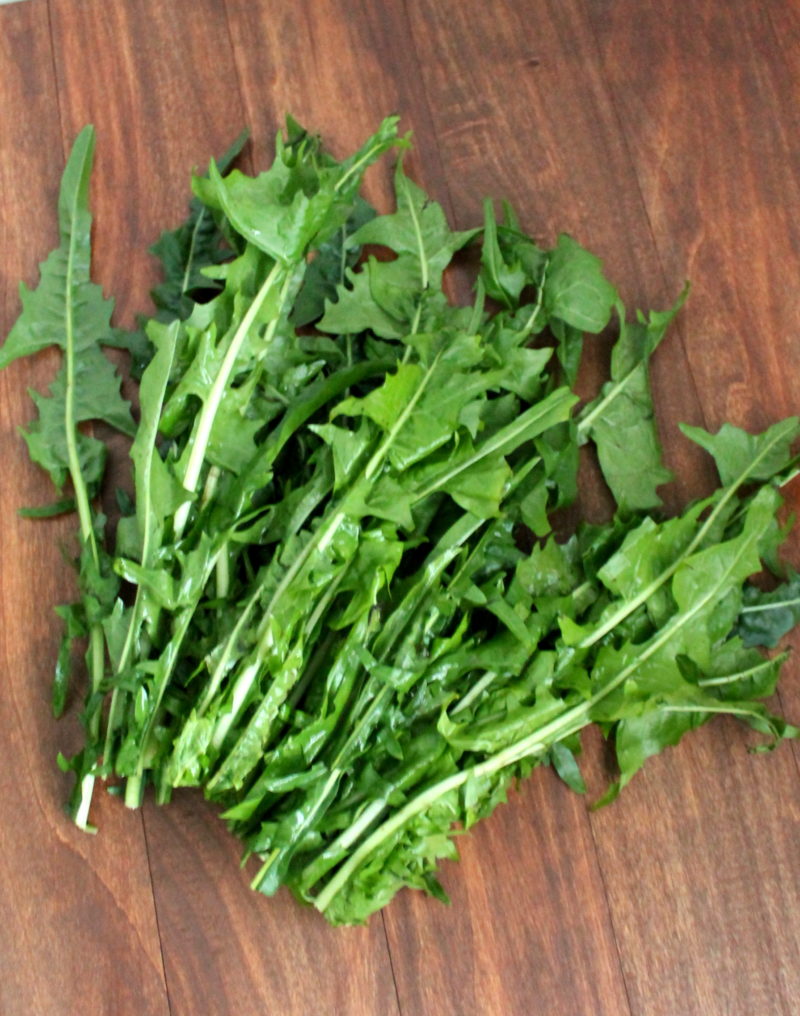 I've mentioned dandelion greens (in one of my first posts – sorry for the quality!) here in the past, but they don't show up often because we don't eat them often. they are incredibly bitter, and therefore not a house favorite. However I spotted them in a grocery store recently and decided to give them another shot, thinking that maybe farm grown would be less bitter. While I was very wrong in thinking that I don't think we are going to stop trying them. There is a saying that Momma Chuck always says that goes something like "you have to try something 17 times before you know if you like it or not". I like this because if forces us to move out of our comfort zone, keeps things interesting and adds to our health
The recipe I used this time is one that is adapted from Mark Bittman's How to Cook Everything. I liked this recipe because it was easy and it helps mask some of the bitterness. I think next time I might serve them with a red sauce or something with something higher in acid to balance out the bitter taste.
I also tested out this recipe with a few other greens and found it lent itself well to kale, chard, and spinach, though perhaps best with spinach. I think it might be a nice method to cook broccoli rabe, which is one of my favorite vegetables. Really anything with oil and garlic is good. There is no going wrong there.

Dandelion Greens with Double Garlic
Ingredients
¼ cup extra virgin olive oil
6 cloves of garlic, sliced
¼ teaspoon red pepper flakes
Salt and freshly ground black pepper, to taste
1 pound dandelion greens with stems, washed and roughly chopped
½ cup vegetable stock
1 clove of garlic minced
Instructions
Heat the olive oil in a large saucepan over medium-high heat. Add the sliced garlic, pepper flakes, and some salt and black pepper and cook for about 1 minute. The garlic should soften and become fragrant.
Add the greens and stock. Cover and cook until the greens have wilted slightly, about 5 minutes.
Remove the lid, but continue to cook and stir until the liquid has all but evaporated, about 5 more minutes. Add the minced garlic and cook for 1 more minute. Adjust seasonings and serve.