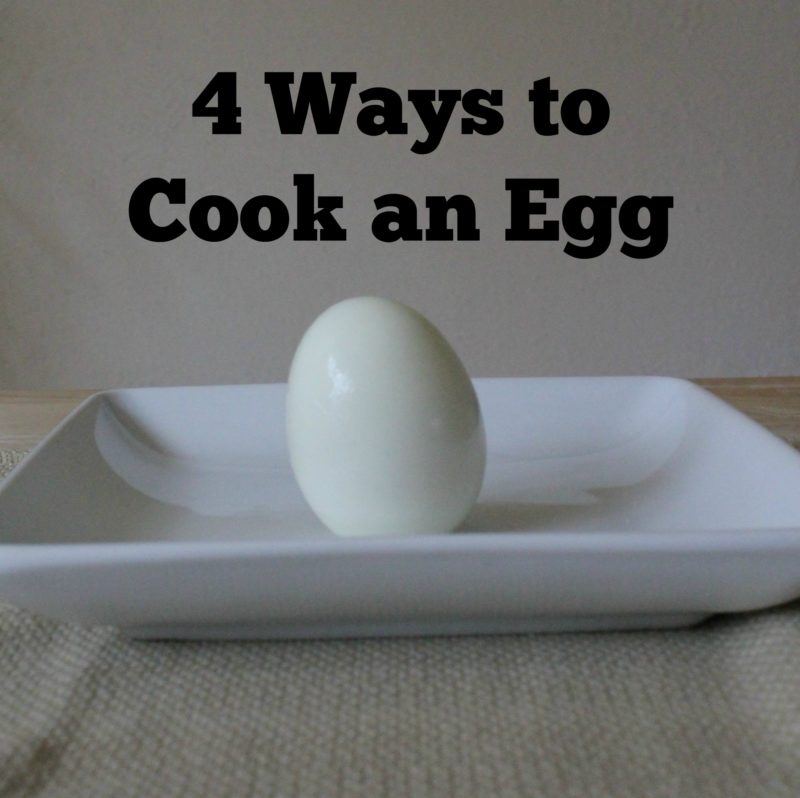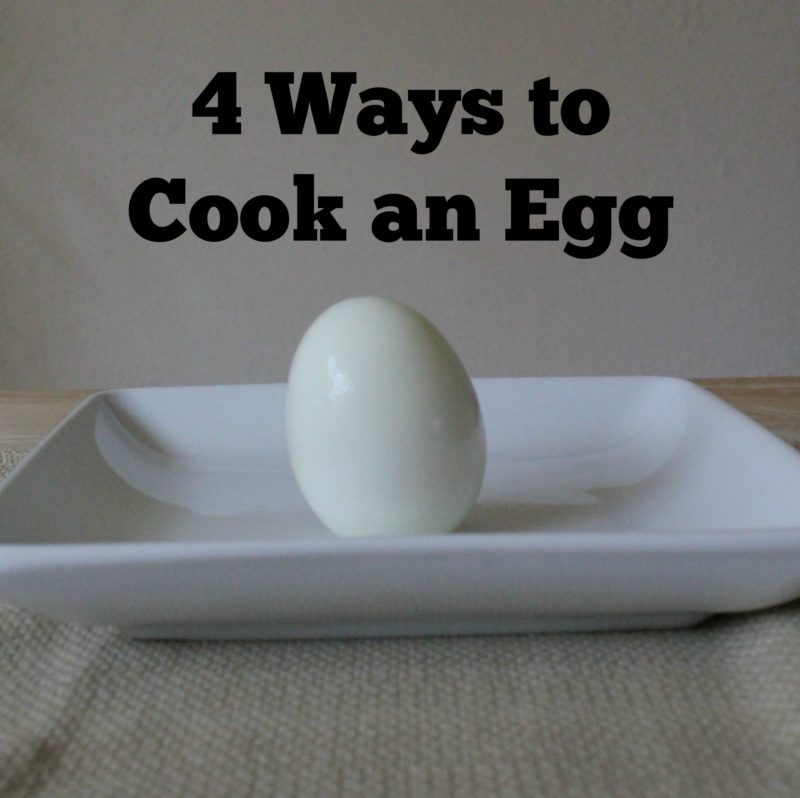 So far in this cooking series I've gone over terms, gadgets, knifes & cuts, and while there are a lot more fundamentals to discuss I decided to jump ahead a bit and talk about some actual cooking. Your ready aren't you? I think so.
There is a lot to be learned from cooking something as simple as cooking an egg and there are about a million ways to actually do it. In this post I'll talk about a few standard methods.
First up is scrambled. Personally I think Scrambled eggs are the easiest way to cook an egg, though they may use up a few more dishes than some of the other options. However this is my proffered method when feeding a crowd.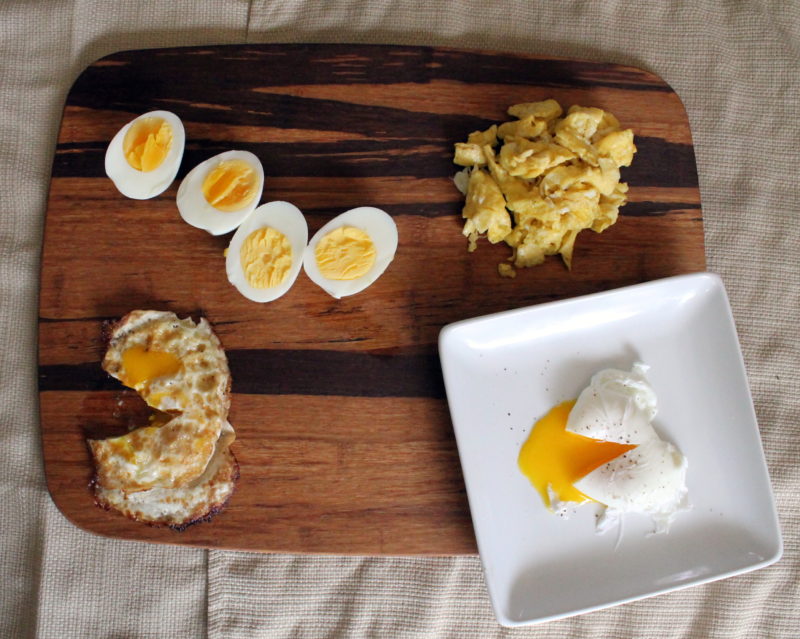 Step 1: Crack an egg into a small bowl. Using a fork proceed to "beat" the egg (essentially whisking it) until it is well blended and set aside.
Step 2:  Heat 1 tablespoon of butter in a non stick skillet over medium high heat.
Step 3: Gently pour the beaten egg into the center of the pan. All the egg to rest for a bout 30 seconds, you will see the egg begin to become opaque.
Step 4: With a spatula lift one side of the egg and fold it over. Continue to cook and fold the eggs until they have become completely opaque, thickened and mostly dry looking.
Step 5: Remove from heat and serve.
Next is Pan Fried. This is my favorite method because I really love a good runny yolk and crispy brown edges. There are a couple ways to pan fry and egg. Sunny side up is when the egg is only cooked from one side, resulting in a very uncooked yolk. Over easy is when the egg is flipped once but only cooked long enough to produce completely cooked whites and an runny yolk. Over hard is when the egg is flipped and cooked until there is no liquid left in the egg.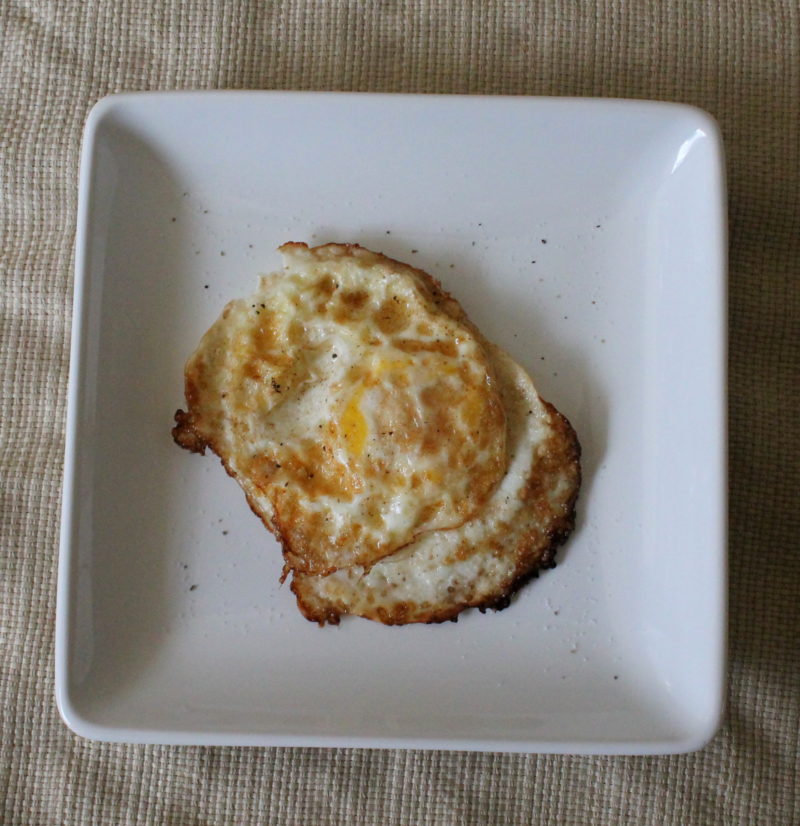 Step 1: Heat 1 tablespoon of butter over medium high heat until melted and foamy.
Step 2: Crack the egg and gently open it over the pan so that the yolk stays in tact Then reduce the heat to medium low.
Step 3: Let the egg cook until the whites are opaque and firm. The yolk should begin to thicken, but not become opaque (this is sunny side up).
Step 4: Using a spatula carefully left the edges of the egg to be sure they are free from the pan. Slide the spatula under the egg and flip it over. Allow it to cook to desired doneness. For over easy the yolk should move when lightly prodded with the spatula, while over hard til be firm throughout.
Hard Boiled eggs are another pretty easy method to cook eggs, though you are then forced to take the time to peel the eggs, which is why it's not my favorite. Similarly to pan fried there are many different ways to hard boil an egg. Soft boiled eggs are still runny on the inside (and super messy to eat).  The Kitchn has a great example of a soft boiled egg. Hard boiled eggs can also be boiled medium or hard, resulting in different yolk colors and textures.
Step 1: Place eggs in a pot and cover with cold water by 1 inch.
Step 2: Place the pot on the stove and bring it to a boil over high heat. As soon as a rolling boil is reached cover and remove the pot from the heat.
Step 3: Let the pan rest (6 to 7 minutes for Medium, 8 to 10 for hard). Once desired doneness is reached drain the eggs and cool them in ice water.
Step 4: Remove the eggs from water, dry, peel and serve.
The final method of cooking that we are going to talk about today is poached egg. Poached eggs are some of my favorite to eat, but they can be a pain to cook, and many people struggle with cooking a perfect poached egg. The key to a perfect poached egg is pillow-y whites that are completely cooked and a runny yolk.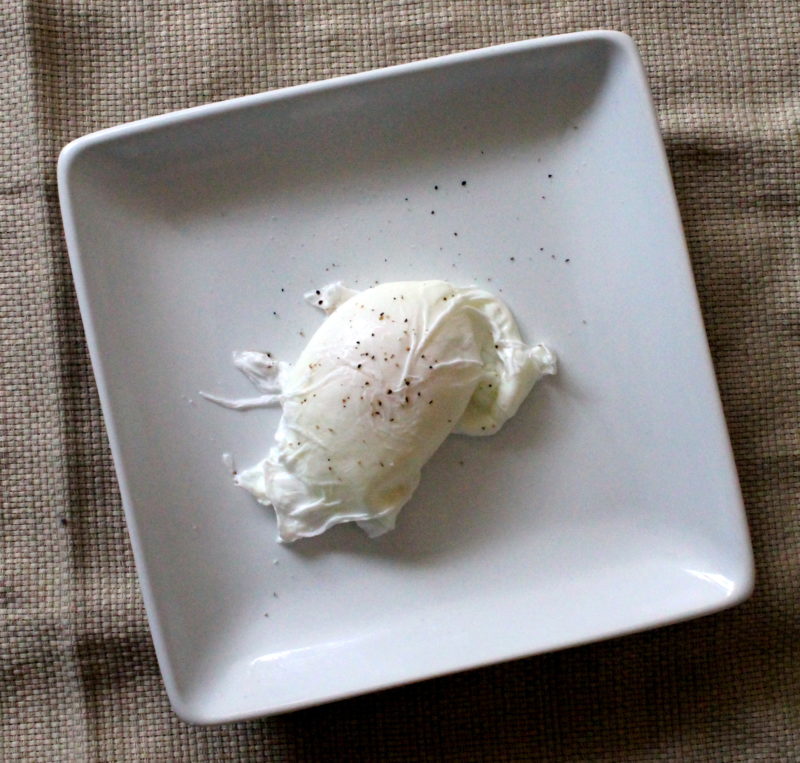 Step 1: Fill a pot up to about 3/4 full and add about 1 tablespoon of vinegar. Bring it up to a boil and then reduce it to a brisk simmer.
Step 2: Crack an egg into a small bowl or measuring cup. Carefully sure the bowl to lower the egg into the water and then tip it out. The egg should kind of roll out of the cup into the water.
Step 3: Allow the egg to cook for roughly 4 minutes. Be sure the water is simmering for the entire cooking time.
Step 4: Very carefully remove the egg using a slotted spoon. Be sure it is well drained and serve.
Again these are just the 4 basic methods for cooking eggs, there are many more methods and variations, but this is enough to get you started. Now go practice!
Here's my recipe for Curried Egg Salad.