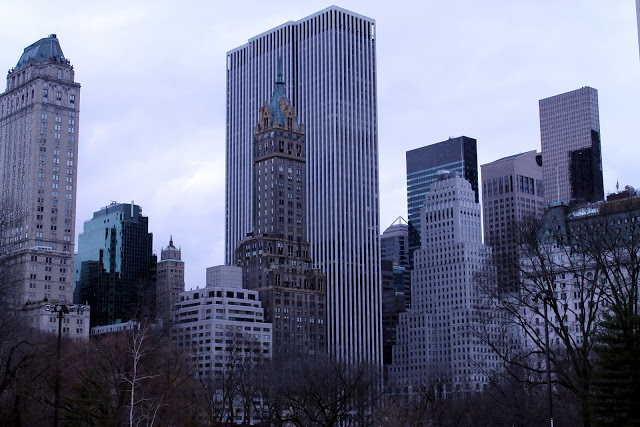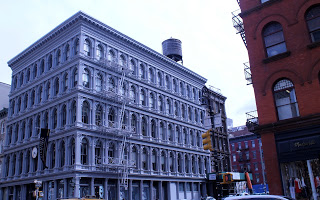 Recently I had a birthday, and the sweet guy that chuck is took me all
the way to New York City to eat at
Butter
; a fabulous restaurant where Alex Guarnaschelli
is the executive chef. The experience was amazing, the architecture in the restaurant
was beautiful, the food phenomenal. We were treated to an individual serving of
pickled hummus each, and then we ordered Seared Diver Scallops, with black
rice, mustard and bacon. For our entree's I had homemade ravioli, with roasted
oyster mushrooms, pecorino cheese, and fresh herbs, while chuck had Duck with
turnips, cabbage and blood orange in a scrumptious sauce. I can say that I actually
enjoyed the mushrooms in my meal. I was a little nervous about ordering it and
not liking it, but homemade ravioli sounded too good, so I decided to be brave,
it was so worth it; it might have even made me a convert.
The rest of the trip was just fun, exploring and filling our bellies; we
got gyros, and kebabs from carts, along with hot dogs, pretzels, sandwiches and
of course pizza. My favorite part about the city, is the culture, and the
architecture. Oh and take a look at the food markets in Chinatown.
I apologize for not taking any food pictures, but to be honest I would
really rather just eat, and enjoy. I like to be a part of the experience, not just
see it from behind a lens, maybe next time I'll get some good ones.