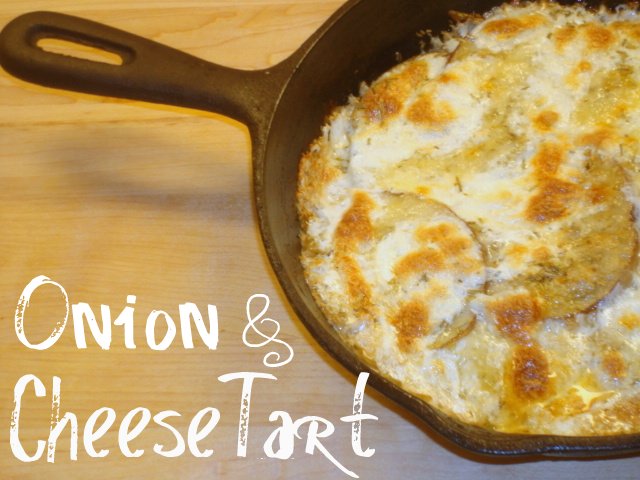 I am always looking for new side dishes to spice up a meal. This isn't easy if you have a meat and potatoes kind of guy like myself to please. This particular recipe was a big hit with him, probably because it contains cheese and potatoes, I mean seriously what's not to like?
He said it reminded him of French Onion Soup, but dry (obviously). I served it with a nice steak, but I bet it would go wonderfully with a roast, or a fresh salad for the vegetarians out there.
I opted to leave mine in the pan out of laziness (No need to wash another dish!), however you can flop the whole tart onto a plate and serve it upside down, this will show off the gorgeous caramelized onions underneath. Personally I think the melted cheese is just as pretty.
Onion & Cheese Tart (serves 2)
1 tbsp butter
½ tbsp. rosemary
1 large onion sliced
1-2 large potatoes sliced thin
1/2 tbsp EVOO
½ cup grated Gruyere Cheese
½ cup grated mozzarella
Preheat the oven to 400. Melt the butter in a small oven proof frying pan. Add thyme and onion and cook until the onions begin to become translucent, roughly 5 minutes. Place the potatoes on top, drizzle with oil and cover with a mix of the cheeses. Place the pan in the oven until the top is golden brown, about 35 minutes. Flip onto a plate and sprinkle with salt and pepper to serve.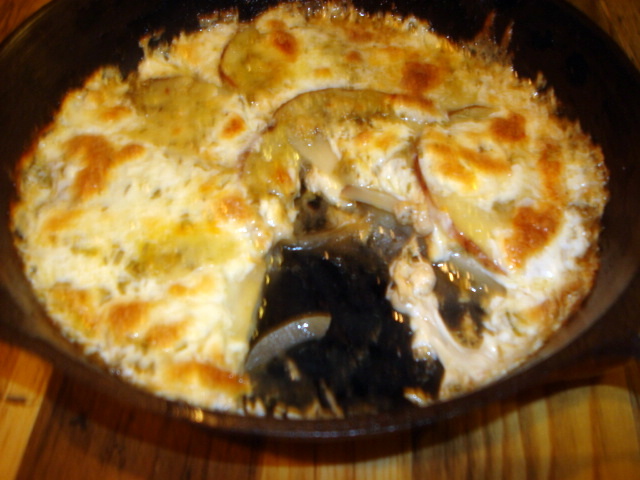 Note: I did not peal the potatoes first, I simply washed them well and sliced them thin. I don't think pealing makes much of a difference, save yourself the trouble!