Ok so I finally got my act together and put together a post with pictures or our lovely new home.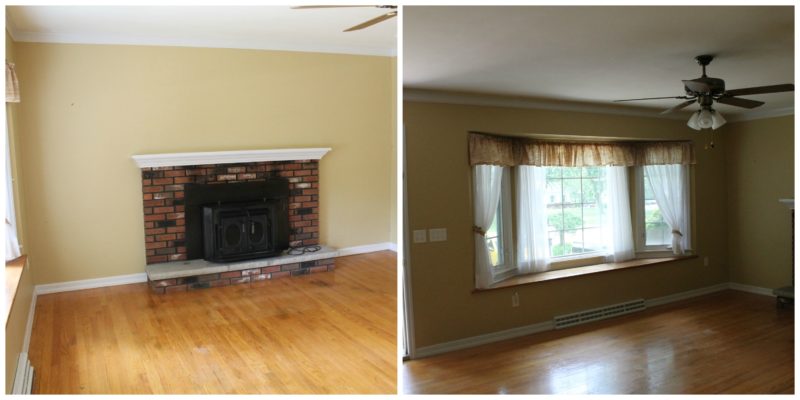 First thing you walk into here is the living room. I love the window and the fireplace, those and the closets in this place were enough to pretty much sell me.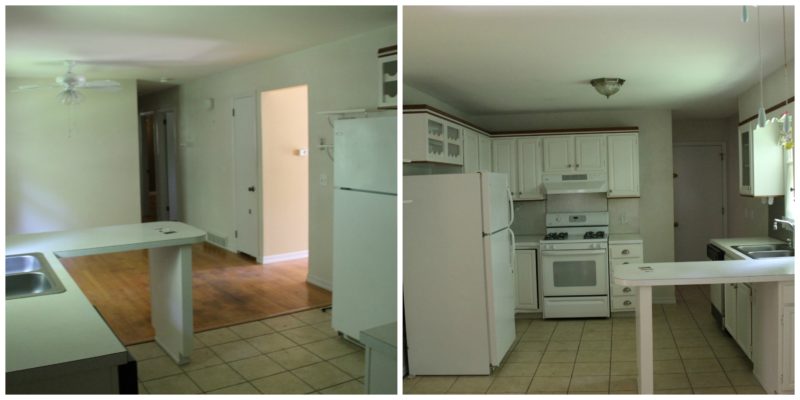 Next up is the kitchen & dining room. Neither are huge, but they are a vast improvement on my current situation, and I have big plans for the spaces, including a nice big door where the dining room window is. There's too much I want to do in the kitchen to even really talk about here, so we will save that for another day as well.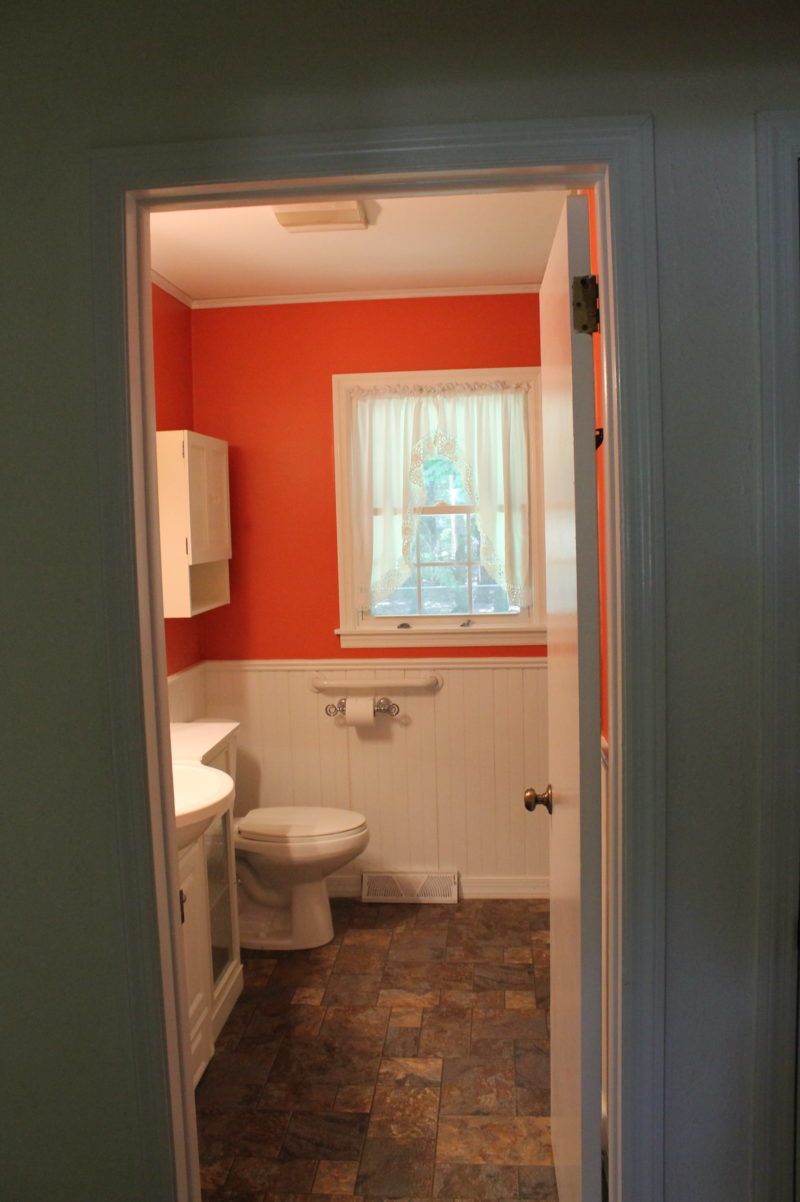 Down the hall is the bright bathroom, sans tub. That's right this one bathroom place has no tub. It's depressing, but that will be changing hopefully soon, fingers crossed this wedding doesn't make its way into the tub budget. I'm also not a huge fan of the paint color. It kind of clashes with my hair, so it must go.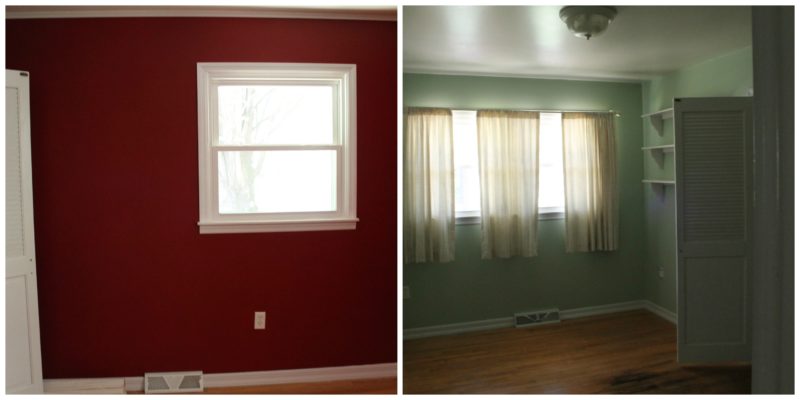 The two smaller bedrooms are just fine. Big closest and I like the paint colors, so those will get set up no problem.
The master on the other hand needs a carpet and some paint. We are putting all this effort into the floors, I'm not letting flying dog bones ruin them. This means we are the quest for a perfectly soft and squishy carpet for our bare feetsies for this room. I'm thinking a nice light grey will brighten up the room, without being too much and it's super versatile.
And there you have it our little home. There's also a large basement and a fenced in back yard for the little man that you don't see here, but I'm sure they will be shared soon enough. We are working hard right now to get these floors done so that we can actually move in sometime this week, so please bear with me over here while I try to keep this blog going in between work, construction and moving.
Any moving or floor advice? We could use it all right now.