Last week I posted a few house updates and subsequently started thinking more about how I plan to decorate this place. It's kind of a big undertaking and having never had the opportunity to decorate a whole house before it's kind of daunting. I thought it might be fun to post some inspiration boards for some of the main rooms in the house. It's going to be slow going for a while since I'm cheap and will only buy most stuff second hand, but sometimes that can be even more fun.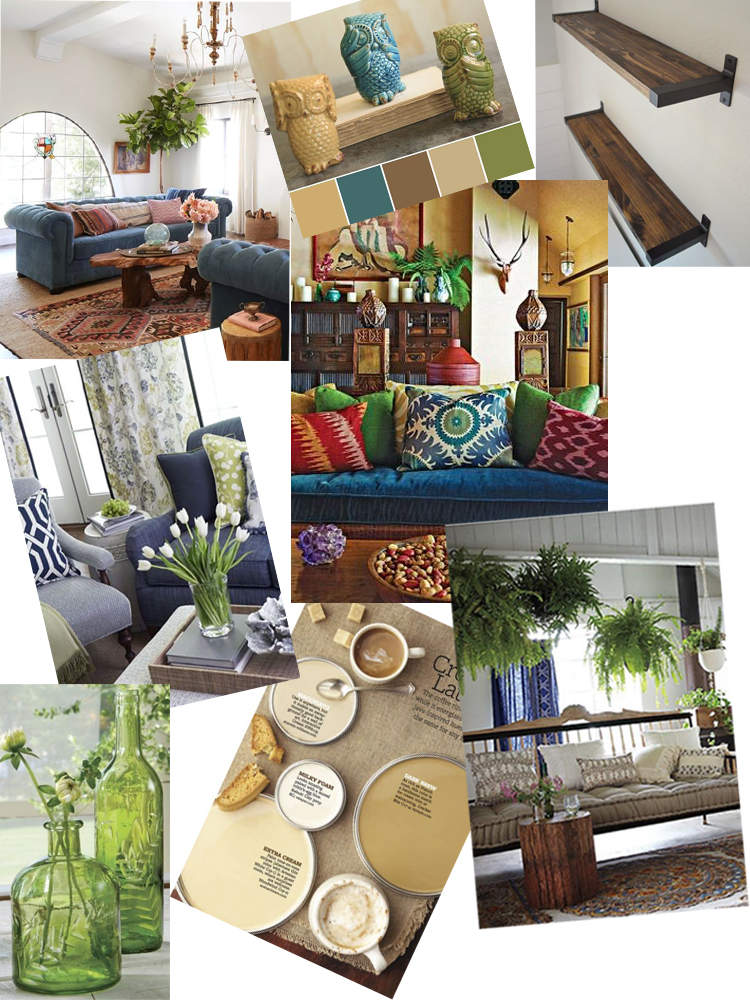 The living room is one room that aside from hanging the TV has not been touched. I'm thinking the walls will be a neutral greige color (gray-beige). Since we aren't getting new furniture its safe to say that navy blue will be one of the main colors since that is the color of the couch. In the previous rentals I went with a blue/green theme, but with our forever place I want to bring in a lot more color and make it a little bit more bohemian, so along with the greens, greiges there will also be pops of red, orange and yellow. I'd really love to get a red/multicolored carpet, and some fun throw pillows. The big bay window will always have lots of plants, but I'd like to add some fun accessories there as well. On either side of the fireplace I want to put shelves so that we can display some art, and hide some electronics. When it's all said and done I still want it to feel open, but fun and bright. I'll let you know how that goes.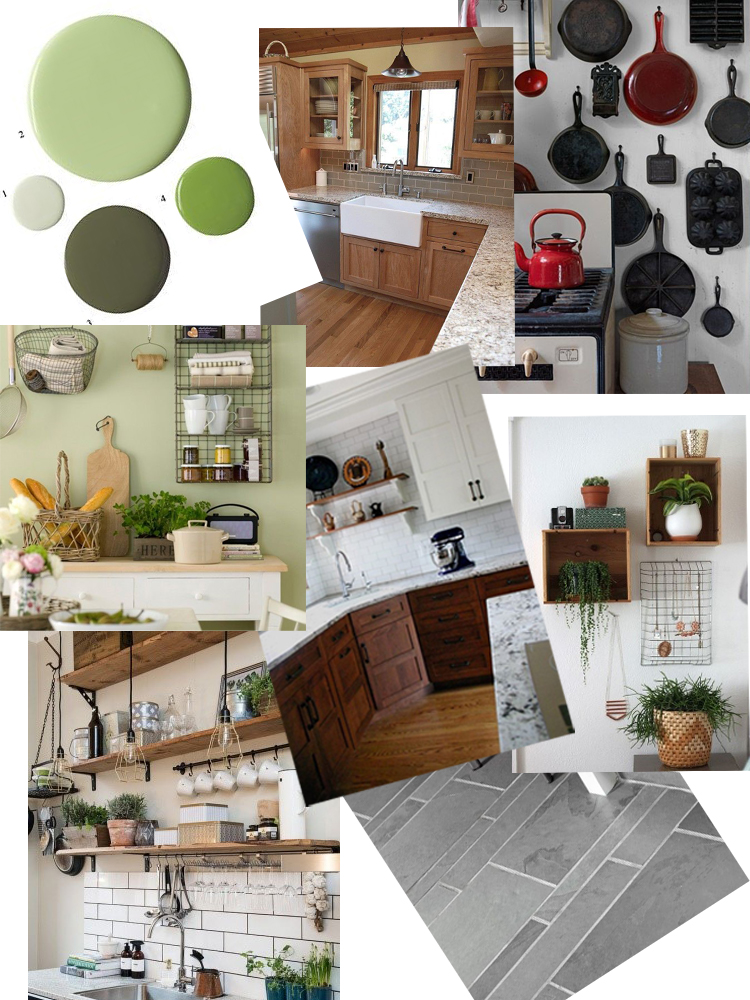 I'm hoping to give the kitchen a more earthy feel. I'd love to have wood cabinets, grey stone floor tiles, and light green walls. I'm not really sure about counter top colors, but I'm leaning toward a warmer sand stone color. We already have our collection of cast iron hanging on the wall near the stove so that wont change. Neither will the gallery wall that I've already started, hopefully I'll just continue to add to it. We are also toying with the idea of doing open shelving around the sink and window. I think it will add more storage and brighten the room, Chuck is not convinced.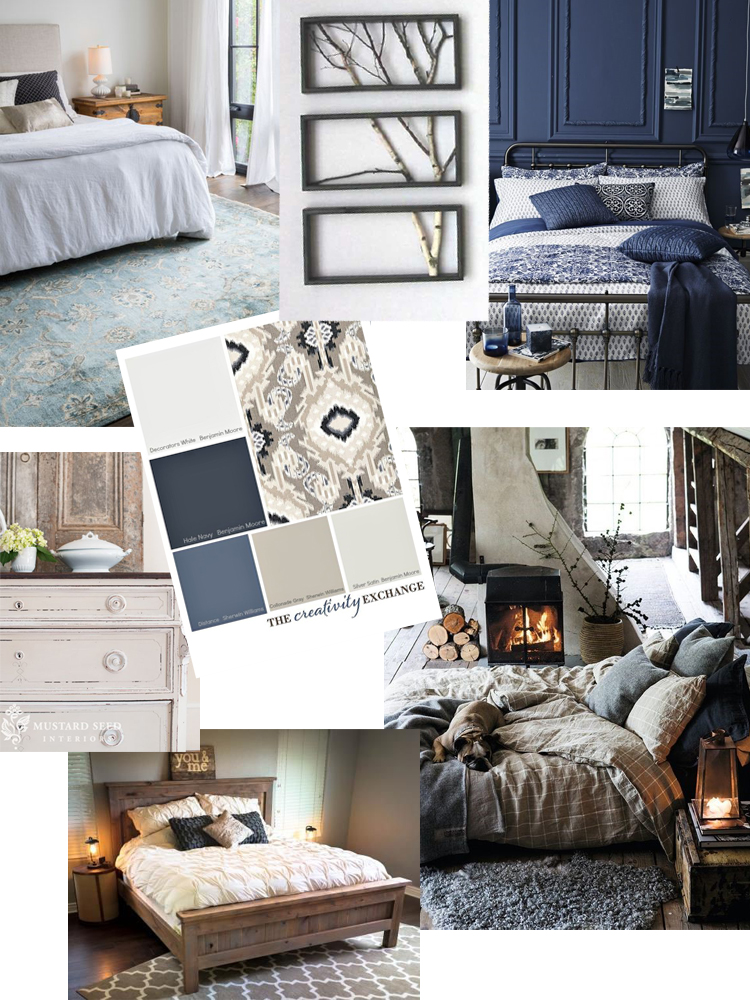 While the master bedroom is well on its way there are still a few more things that need to be done to complete it; white molding around the ceiling, a revamped closet, with lights, and a shelf. I'd like a wooden headboard, and to refinish the dressers in a distressed style. This room I want to feel cozy, and almost wintery. I think the combination of blues, grays, and blankets will definitely help to get that feeling.
And there you have it, my thoughts so far. Keep and eye out to see how it goes!