This is a copycat recipe for Panera's Citrus & Pepper Chicken.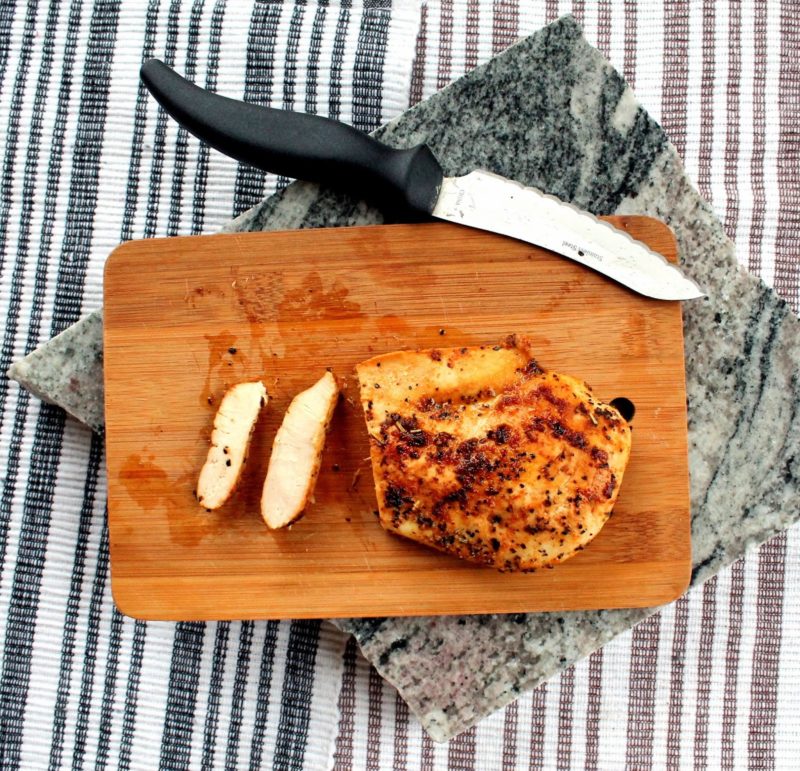 Sometimes in the process of working on one recipe, you stumble on something so great you have to stop and recognize its awesomeness. In this particular case, I have been trying to recreate Panera's Chicken Soba Broth Bowl. In doing so I may have stumbled on probably one of the best chicken marinades I have had in a good long while.
This marinade is based on Panera's Citrus & Pepper Marinade which is used in their broth bowls as well as a number of salads and sandwiches. Since they use it everywhere I'm pretty sure that means it is a very versatile recipe. I've tried it in a number of dishes and found it to be pretty darn good in all of them.
What I think is really great about this marinade is that pretty much everything comes from the pantry so you don't need to buy anything extra to make it. It has a complex flavor that just dances on your pallet. This is one of those things that can be baked, pan-fried or grilled with equally wonderful results. Additionally, since it's an oil-based marinade you don't need to really add anything else to make sure it doesn't stick.
I do want to note that I do use sugar in this recipe, to come as close to Panera's recipe as possible. I'm not a huge fan of using sugar in much of my cooking personally. However, it could easily be swapped out for a natural sweetener such as stevia or honey. I tried it with both a teaspoon of honey and  2 teaspoons maple syrup (maple syrup is a bit less sweet), and my vote is for the honey, but feel free to play with it.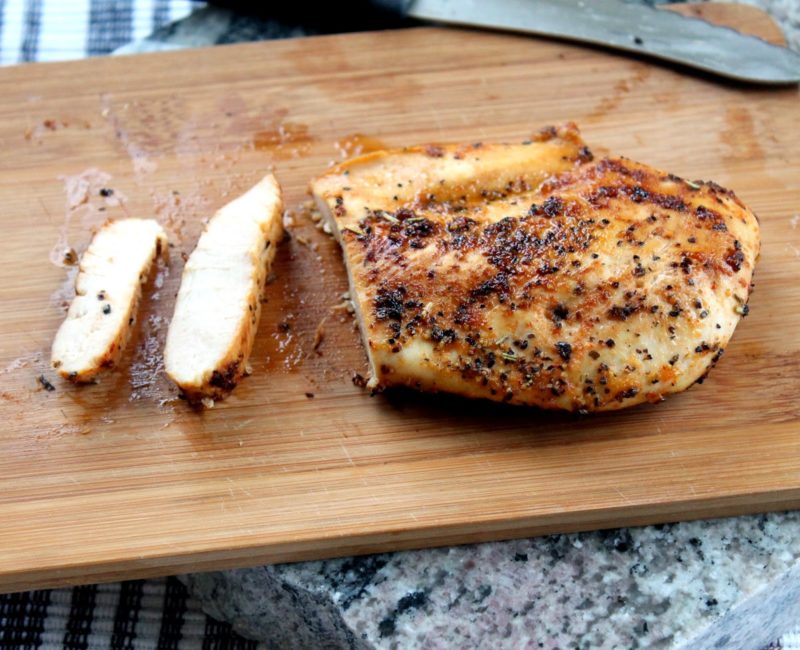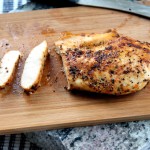 Pantry Lemon Pepper & Herb Chicken Marinade
Ingredients
1/3 cup extra virgin olive oil
2 teaspoon rice wine vinegar
1/4 teaspoon smoked paprika
1 teaspoon sugar
1/2 teaspoon garlic powder
1/2 teaspoon onion powder
2 teaspoon lemon pepper
1/4 teaspoon rosemary
1/4 teaspoon basil
1/2 teaspoon salt
Instructions
Combine all ingredients in a bowl, stirring well to combine.

Use the mixture to marinate chicken for 30 mins to overnight before cooking.
Similar Recipes: