Moving slowly, as quietly as possible through a peaceful woods with fresh fallen snow. There are no tracks visible but the sudden baying of our little beagle tells us that she has picked up the scent of a rabbit, and the excitement begins. I have a lot fond memories as a child of rabbit hunting, something that I haven't had the opportunity to do in a few years because you know, life gets so busy. It's something I'm working on.
Somehow, over the years some of these smaller animals like rabbits or squirrels have become what's considered "poor people's food". I'm not sure why this is, personally, I think these foods can be just as dynamic and delicious as something like venison, the all popular game meat. These are also the place where many young people get their start with hunting, so venerating these animals and treating their preparation with as much care as anything else is important in my view.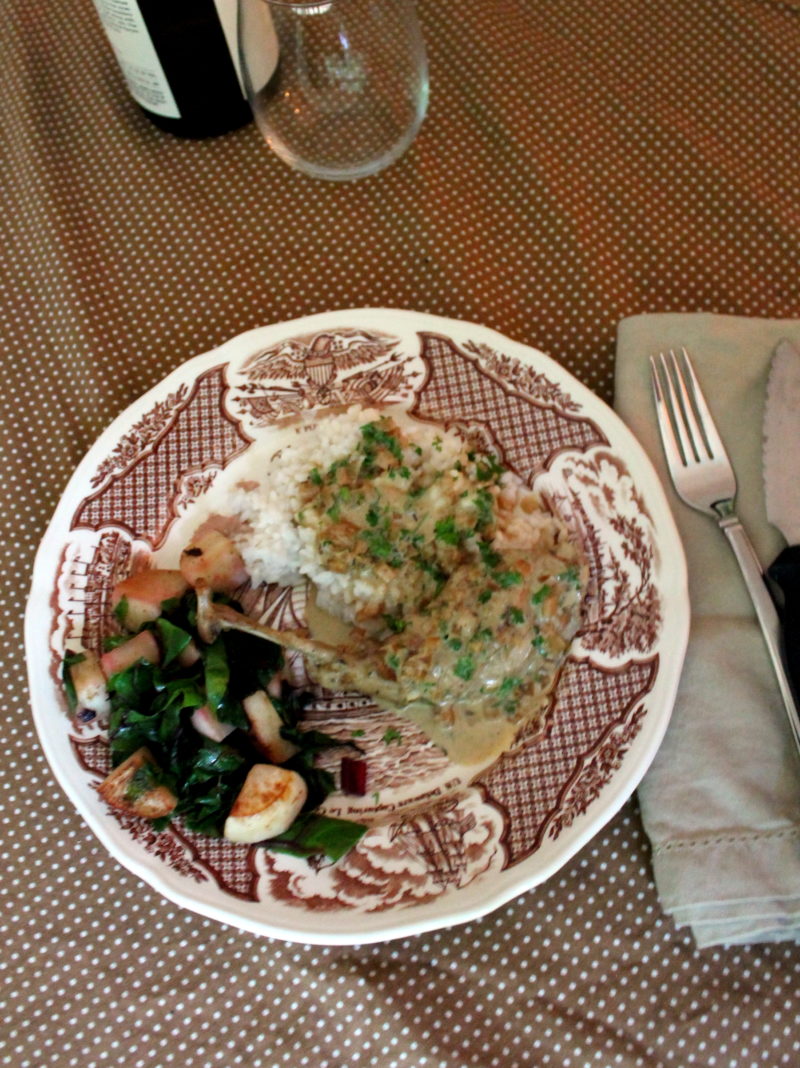 Rabbit eating in Europe is something that has been happening for centuries. I was elated to see it on the menu at quite a few places during our time in Italy. I have heard that it is also popular in Spain and Germany and also has a long cherished history in England. Why it is not as well loved in the US is beyond me, but I'm going to do my best to change that.
I have found rabbit to be a little less gamey than some other wild caught meats, which I think makes it a little more approachable for many. The downside to wild-caught rabbits is that they are tougher than most of what we are used to, so they are typically cooked by braising, or stewing.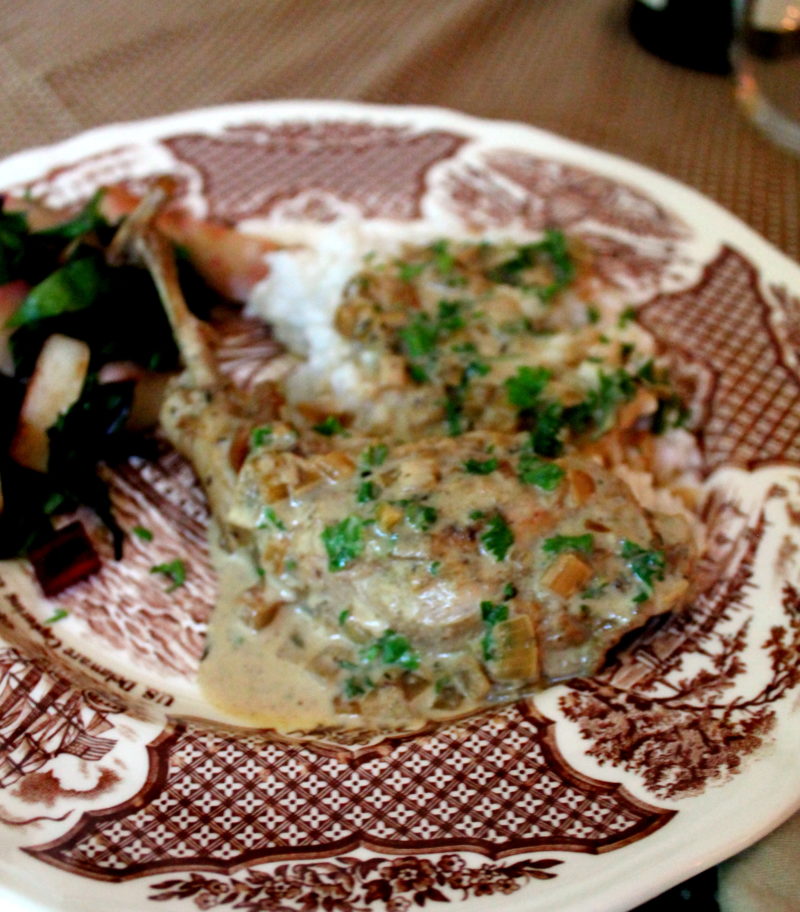 This recipe is an adaptation of one that I saw on Simply Recipes. I liked it because it is perfect for the time of year, and was a rather simple recipe. I served it over plain white rice, to soak up that amazing sauce with a side of sauteed Swiss Chard & Turnips.

Rabbit with Mustard Sauce
Ingredients
1 rabbit, portioned (How to cut up a rabbit)
Salt and pepper
4 tablespoons butter
1 large shallots, chopped
½ cup dry white wine
½ cup broth
½ cup grainy Dijon mustard
1 teaspoon dried thyme
½ cup heavy cream
1 tablespoon chopped parsley for garnish
Instructions
Melt butter over medium high heat in a large skillet.
Pat the rabbit dry and then season with salt and pepper. Place the rabbit in the pan and cook for 1 to 2 minutes on each side, or until well browned. Remove the rabbit from the pan and set aside.
Add the shallot to the pan and sauté for 3 to 4 minutes, or until well browned.
Deglaze the pan with white wine, scraping the browned bits from the bottom of the pan with a wooden spoon.
Stir in the broth, mustard and thyme, then bring it up to a boil.
Return the rabbit to the pan and toss to coat. Reduce to a simmer and cover. Cook for 45 minutes to an hour or until the rabbit is cooked through and tender.
Remove the rabbit to a serving platter and return the pan to high heat, until the sauce reduces to about half.
Remove the pan from the heat and stir in the cream until well blended. Pour the sauce over the rabbit, garnish with parsley and serve immediately.