So much happened this month, and now it looks like spring might actually make an appearance. I was pretty upset about that little fake out the weather gave us at the end of last month. I'm pretty sure the whole family needs to get some more outside time.
I'm also super excited about all the projects that I have going on. I'm doing the 100 days project this year, with the intent of coming up with 100 dinner party menus. 100 hundred days is a long time to do something, so I chose something I'm kind of obsessed with, and that would be quick and easy to do. I may not get a full photo or recipe for each and every day (in fact there is no way I'm going to get a new recipe out every day), some menus might just be on a scrap of notepaper, but I'm cool with that. Follow my progress over on instagram.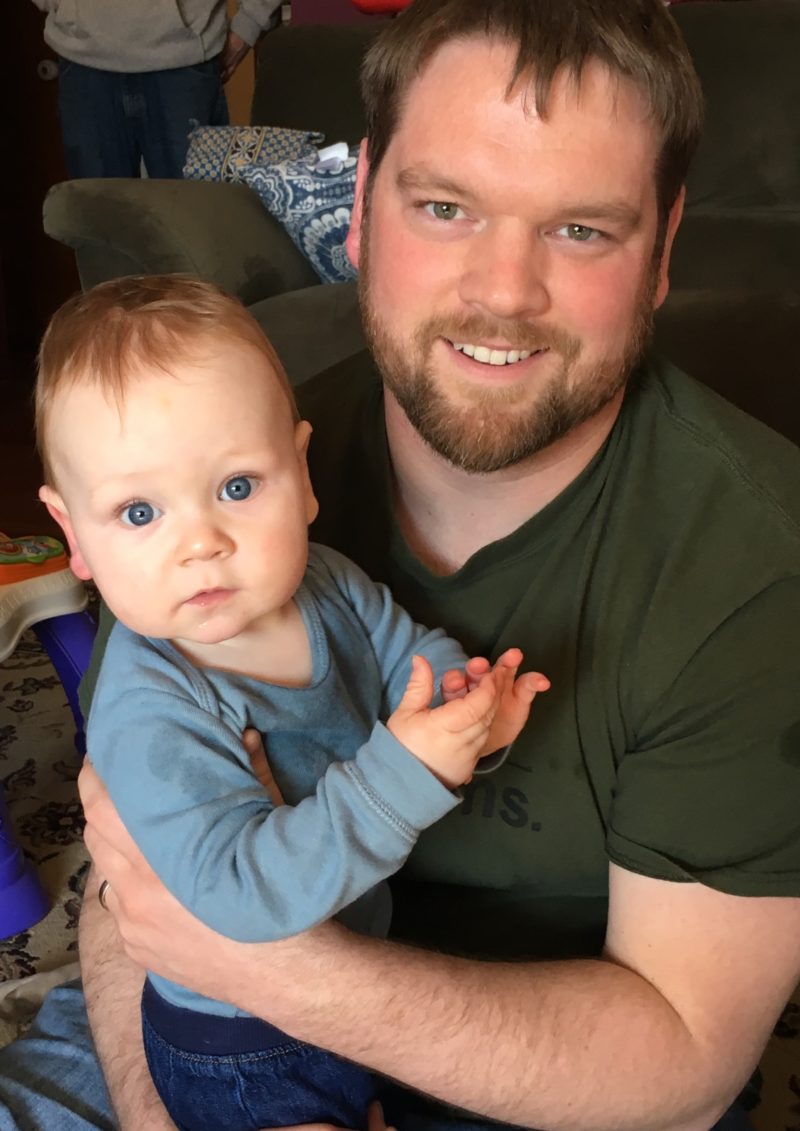 Additionally, I started a project all about greens. It's a collection of recipe ideas to help you use up all those greens that show up in your CSA boxes this time of year. You can catch all those ideas over on my insta-stories. Yeah, there is a lot of instagramming happening right now, but I kind of love it.
The Baby:
Little man is on the move. Not only has he started crawling but, he is also getting teeth. All these changes are wreaking havoc on his sleeping. I purchased the book Good Night Sleep Tight to help with this whole not sleeping thing. I'll report back after a couple weeks.
House & Garden Projects:
Read the above. We haven't moved forward with house projects at all, because of all the goings-on. The garden is on hold waiting for a thaw out. I currently don't have a way to start seeds, so I'll be buying my starts this year.
The Chickens:
We started getting eggs again. Despite the snow, the ladies are getting out and enjoying themselves, and it's paying off. We've hit the one-year molting phase. There are some bare bottoms, and it is not pretty. We've got them some extra protein and are hoping it goes by quickly.
The Podcast:
This episode we chatted with Madeline of Where's the Damn Corkscrew? We did a rundown of overlooked party to-do's. There are a lot of little things that can get overlooked, that can really make a big difference in the party experience for your guests. Get the list over on Where's the Damn Corkscrew? and listen to it on iTunes, or on gatheringspodcast.com.
Looking Forward:
OMG SPRING!
Stats:
Spent on Groceries in November:
$333.03 – a little better than last month again. I made a lot of big meals this month so we ate a lot of leftovers. I also made more vegetarian meals (much to Chuck's chagrin), so that helps save money.
The cost of Garden Supplies 2017:
$40 – This includes all of 2018. Nothing new this month, just waiting on that ground to thaw out!