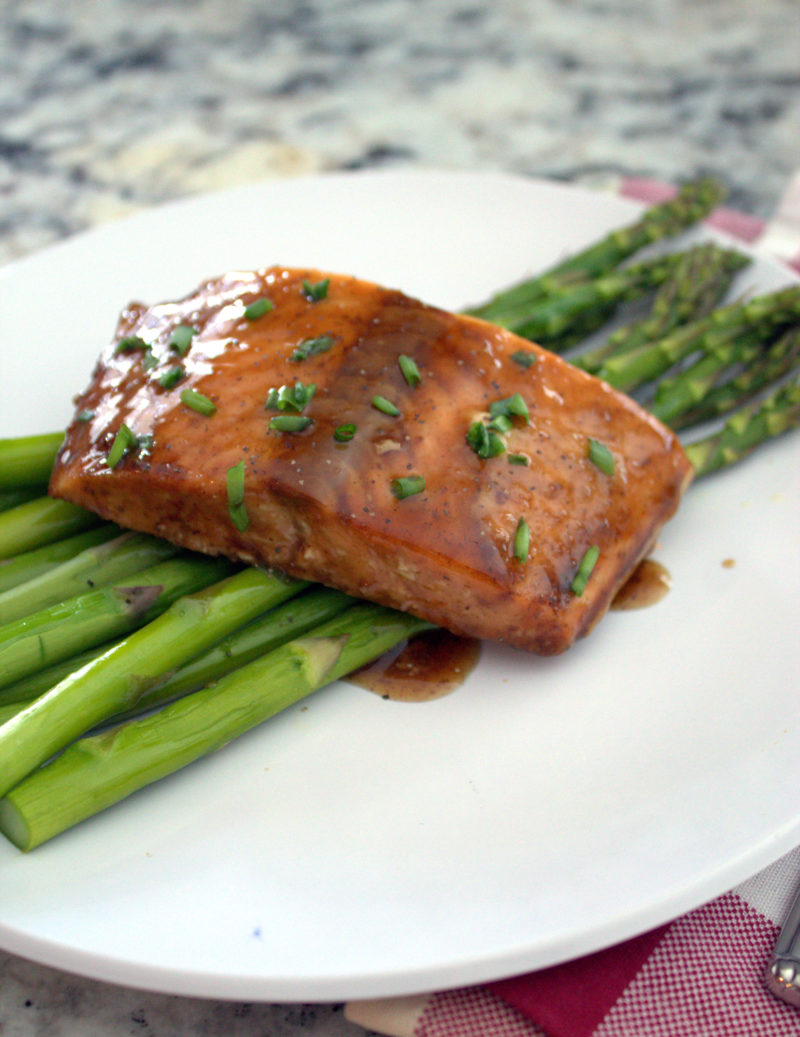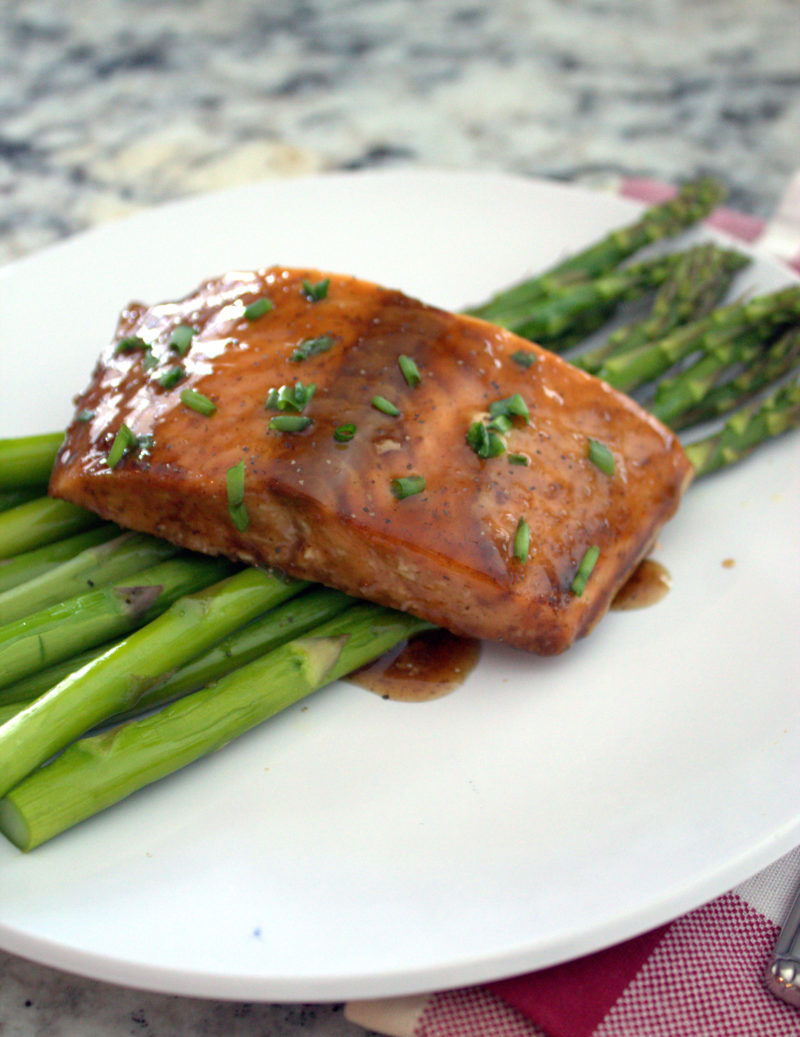 This recipe was originally published in 2012 as one of the first recipes to appear on Sweet Love & Ginger (then American Ginger Diaries, I think?). Since then it has remained a family favorite, and one of the only recipes that Chuck repeatedly asks for. I mean if he has to eat seafood it might as well have maple syrup on, it right? It's the Vermonter in him I suppose.
This updated recipe is very similar to the original because really why mess with something that works? I updated it to include a thickened sauce to give the salmon a final glaze because that sauce is amazing and you do not want to waste it. Speaking of which, if you want to take a bit of advice from me? Serve this with a plain side such as white rice so that you have something to soak up every little bit of said delicious sauce. You won't regret it, I promise.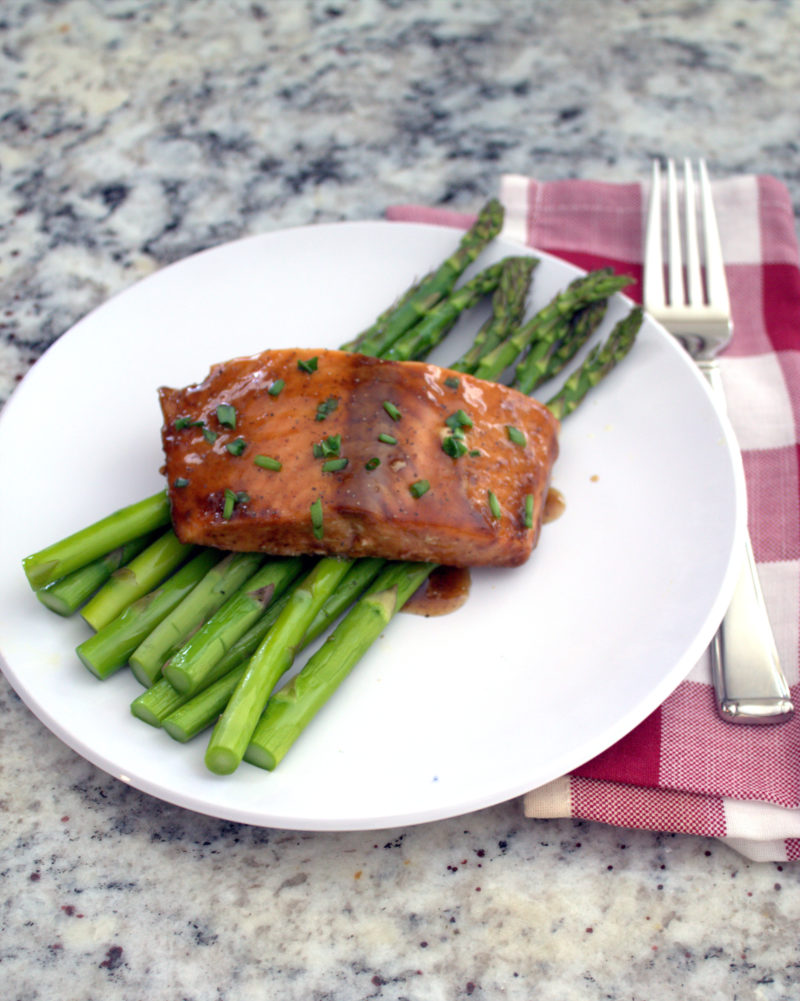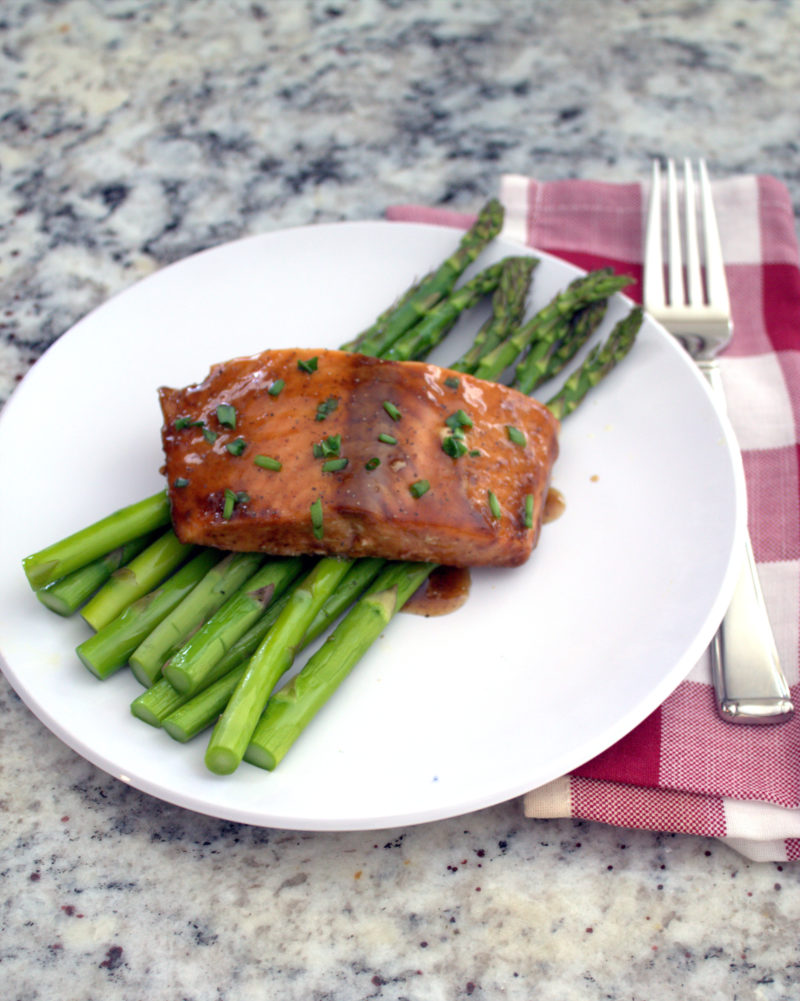 Additionally, I lept the different cooking options previously posted, because versatile recipes are the best. Plus, if you are like us and want to enjoy as much maple flavor as possible you want to have options for year-round cooking.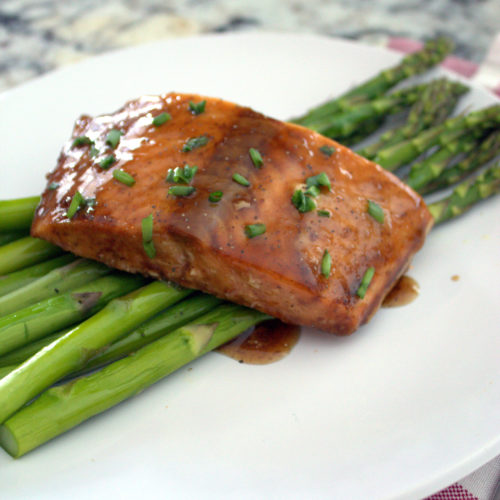 Maple Glazed Salmon
Prep Time 20 minutes
Cook Time 15 minutes
Total Time 35 minutes
Ingredients
1 lb salmon fillets
¼ cup maple syrup
2 tablespoons soy sauce
1 teaspoon ground garlic
pinch salt
1/2 tablespoon corn starch
1/3 cup water
Instructions
Place salmon in a shallow baking dish.

In a small bowl whisk together the maple syrup, soy sauce, and garlic. Pour the mixture over the salmon, cover, and place in refrigerator for roughly 20 minutes to marinate, flipping once.
Oven:
Preheat oven to 400 degrees. Place salmon in the oven uncovered and bake for 18-20 minutes or until fish is easily broken with a fork.
Grill:
Preheat the grill. Prepare the grill rack with an oil-soaked rag. Place the salmon on the rack and cook for 5 to 6 minutes depending on thickness. Use a wide spatula to carefully flip the fish and continue cooking for another 4 or 5 minutes or until the fish is opaque and cooked through.

Remove the salmon from heat and let rest for 5 minutes.

Meanwhile, pour the remaining marinade into a small pan. Add the cornstarch, water and bring to a simmer. Cook for 4 to 5 minutes or until thickened. Use a brush to coat the salmon with reduced marinade before serving.
Similar Recipes: