Get healthy with this easy and delicious Spinach and Feta Breakfast Egg Bake.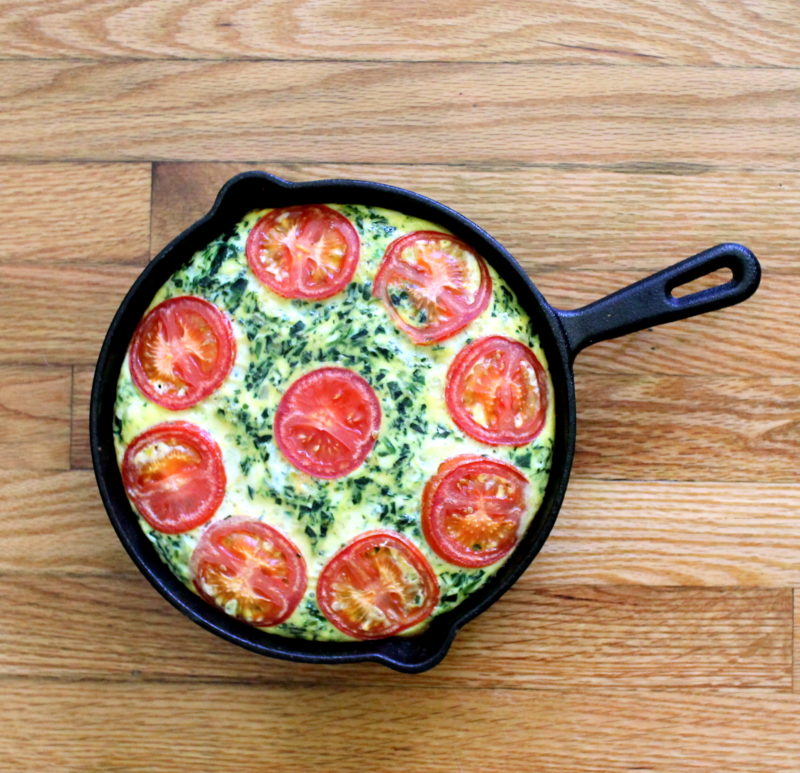 So you've heard me wax on about the lack of home cooked food in our lives at present I'm sure, well that diet proved to be worse for us than we thought, both having gotten sick the same week. I'm still working on getting my stomach back to normal, of course traveling for work, and finally making it out for camping didn't really help in that area. They did offer a much needed break from the tornado of a house we are still working on.
Now we are on a quest to get back on track and especially get in shape for this wedding that is now roughly 6 weeks away. I can't even believe that. I just can't, but it's happening.
Back to the topic at hand.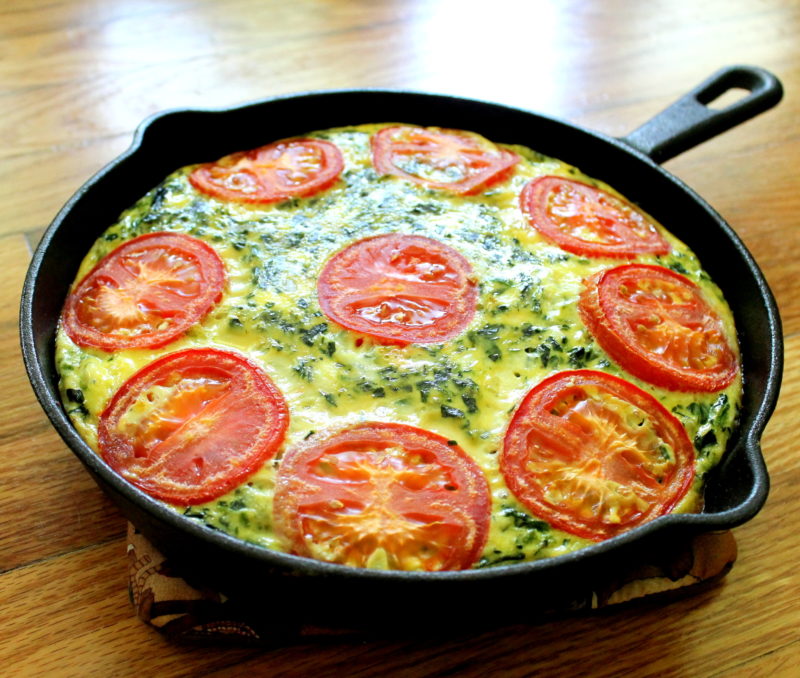 Getting back on track, to me means meal prep and working out. I've been plenty active, my sore back from box moving and scrubbing proves that, but what I need now is a full body workout. I need to build some more muscle, and eat lean healthy food again.
I'm doing pretty good on the goal that I made at the beginning of the year to eat breakfast. It was hard to begin with, since I'm usually nauseas in the morning (nope not pregnant something I've had since forever) but I'm starting to move past that. Premade breakfasts help. I can grab them and go straight to work heat them up and eat them there, when my stomach is more settled.
I've been looking for a healthier (read less bread & meat) option than my usual breakfast sandwich and have been really loving Greek style omelets. I decided to turn these omelets into an egg bake because that travels so much better. You just pull it out the fridge and cut it like a piece of pie, it's delicious, easy, full of green power, and protein. What more can you ask for?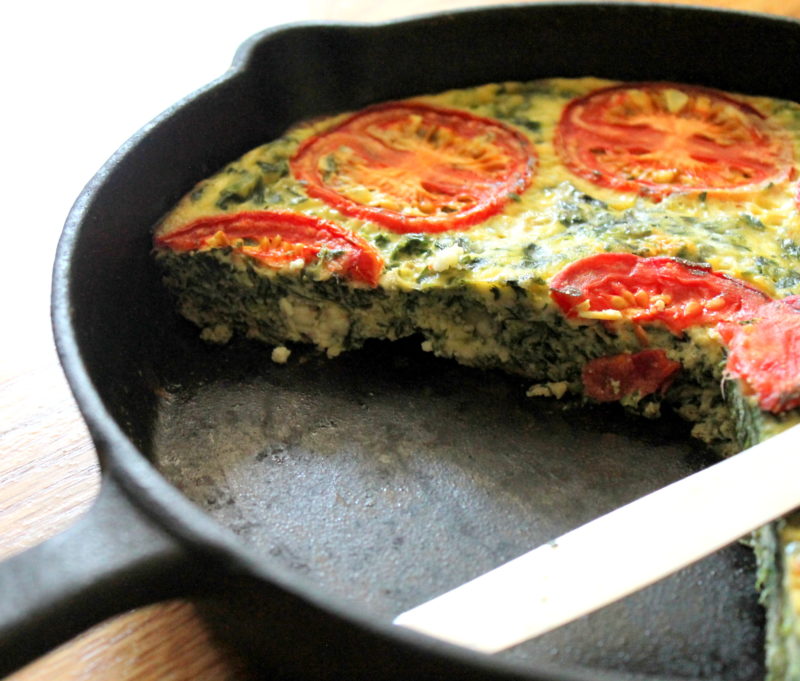 Spinach & Feta Egg Bake
Ingredients
1 tablespoon olive oil
1 small shallot, minced
1 (10 oz) package frozen spinach, defrosted
6 large eggs
1 cup milk
4 oz. feta cheese, crumbled
1 tomato, sliced
Preheat the oven to 350 degrees
Instructions
Preheat the oven to 350 degrees.
Heat oil in a skillet over medium high heat. Add the shallot and cook until softened, about 1 minute.
Stir in the spinach and cook until most of the liquid has evaporated. Remove from heat and set aside to cool slightly.
In a large bowl whisk together the eggs and milk until well blended.
Gently fold in the feta and vegetable mixture.
Pour the entire mixture into a greased 9" pan and top with sliced tomato.
Bake for about 30 to 35 minutes or until the eggs are cooked through and firm.