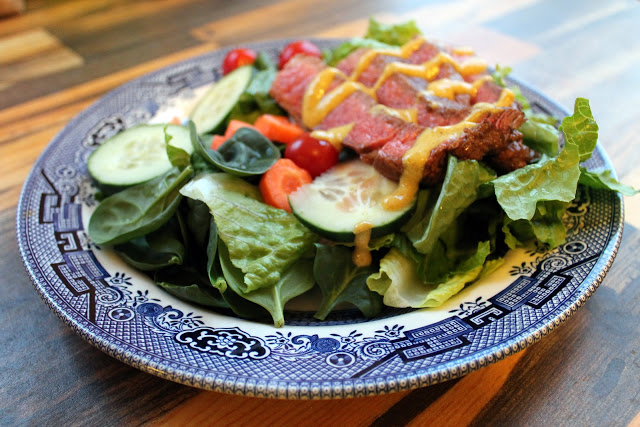 Simple, clean delicious what more could you ask for? With spring
in the air I have been looking forward to some lighter dishes and this is one
of my favorites to make in the spring and summer months. The vinaigrette is
good for sandwiches and dips as well.
I did a simple marinade of soy sauce, Worcestershire sauce,
and pepper before cooking it on a cast iron pan for roughly 4-5 minutes a
side. Then an even simpler salad of
whatever looked the freshest in the store, and of course some spinach.
Dijon Vinaigrette
1 tbsp Extra-virgin oil

1 tbsp Dijon mustard

2 tbsp champagne or white wine vinegar

1tsp thyme

Salt & pepper to taste

In a small bowl whisk together all ingredients. Serve.
Note: this can be made ahead and will keep in the refrigerator
for about a week.