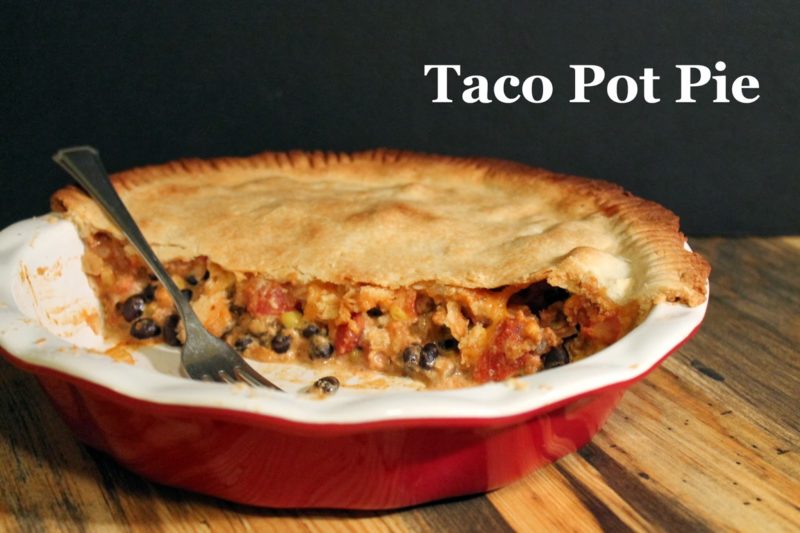 Sometimes I like to mix a little good with a little bad.
Times like these between work/home stress and the polar
vortex that has been slamming us we need a little comfort, but we don't want to
slack of our goals entirely. So we compromise by adding a little bad to a
little good.
The result is usually pretty delicious. In this case it was
pretty much heaven.
It may not be the prettiest thing around but the flavor, and
the buttery wonder of that crust were to die for! I totally cheated and bought
a premade piecrust because well lazy. I work all day with dirty cranky men, so
sometimes it's necessary to be kind to myself. You can use any pie crust recipe
you like that's all a matter of your preference.
For a clean eating pie crust I like this one from
TheGracious Pantry
.
This recipe + this pie crust = a totally clean meal. Now what?! Isn't it
exciting? Something that feels so bad is actually clean. CANIGETA AMEN!
But for those of us being lazy kind to ourselves at least
there's comfort in knowing it's not going to ruin our diet this week if we use a pre-made crust.Taco Pot Pie
½ tbsp extra virgin olive oil
1 small onion, peeled & chopped
½ lb ground chicken
2 tbsp clean taco seasoning (recipe fallows)
1 tsp corn starch
1 can no salt added diced tomatoes
2 oz low fat sour cream
1 can black beans, drained & rinsed
1 ½ cups frozen corn
3 oz low fat shredded cheddar cheese
2 premade pie crusts
Preheat the oven to 450. In a skillet heat oil and sauté
onion until it begins to turn translucent. Add chicken and cook until brown and
crumbled. Add taco seasoning and corn starch mixing until well blended the add
tomatoes with juices. Stir and cook for 3-4 minutes or until the sauce
thickens. Remove from heat. In a large bowl combine meat mixture, sour cream,
black beans, corn and cheese stirring well to incorporate. Lay one of the pie
crusts in the bottom of a prepared pie pan and press it down into the sides. Spoon
the meat and vegetable mixture into the crust. Place the other pie crust on top
and pinch the edges of the two crusts to close them. With a fork or knife poke
a few small hole in the top of the crust and place in the oven for 35 minutes
or so, until the top crust begins to brown. Let stand for 5-10 minutes before
serving.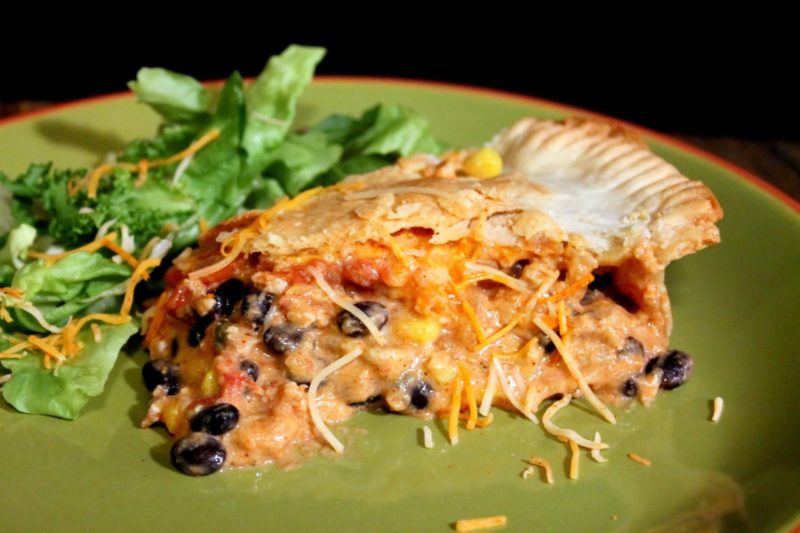 This recipe is adapted from The Gracious Pantry. She's got
some good stuff over there I tell you. The original recipe is comparable to
what you will find in store bought taco seasoning, but without all the extra salt
& chemicals. The recipe below has a few small changes based on what Chuck
and I like best. I usually make a double batch and keep it in an air tight
container with the rest of my spices. Having it on hand makes cooking anything Mexican
style a snap.
2 tbsp ground cumin
1 1/2 tsp paprika
1/2 tsp cayenne pepper
1/2 tsp onion powder
1 tsp garlic powder
1/4 tsp black pepper
1/4 tsp chili powder
1/4 tsp salt
1/4 tsp ground pepper
1/4 tsp oregano

Combine all ingredients in an air tight container and stir to combine. Use as
desired for seasoning.