That title is seductive right?
I think we all have changes in our eating habits when the
seasons change, that's pretty much a given. I thought it would be fun to talk
about some of the things that I have really been stuffing my face with lately.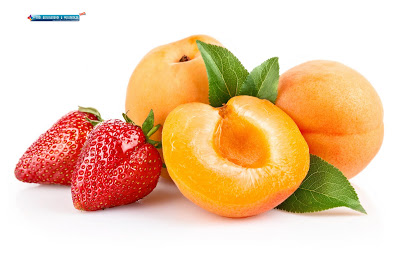 Fresh fruit. Can this be any more obvious? I have already
been strawberry picking, and am seriously looking forward to going again for
some blue berries, black caps, and raspberries. To me homemade smoothies are a
winter thing, when frozen fruit is as good as your are gonna get, now that everything
is fresh and delicious I could stuff myself ever single meal with just fruit.
Ice cream. Ha like this needs an explanation. Death by
chocolate is my absolute favorite.
Tuna
. I mean it can't get much easier or cheaper if you ask
me. Plus I don't have to cook it, which with my teeny tiny kitchen that has
massive windows to let the summer heat in that is a good thing. Lately I am in
love with
this tuna apple salad recipe
that I kind of just tossed together, the freshness from the apple, and the
crunch in the nuts makes it an awesome summer lunch.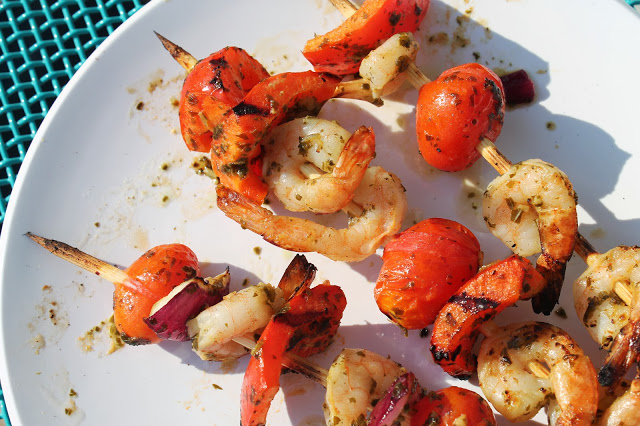 Kabobs. I mean nothing really says summer more than a
deliciously grilled kabob. There are about a million different ways you can
make kabobs, by switching up what's on your stick, or the marinade that it's
made in. Here is my it's-hot-and-I'm-lazy pesto kabob recipe.
Pesto Shrimp & Veggie Kabobs
2 tbs prepared pesto

1 tbs olive oil

2 tsp lemon juice

12 medium, precooked frozen shrimp, defrosted

8 cherry tomatoes

1 red onion, peeled and quatered

1 yellow (or red) pepper, cut into 1-2 inch pieces

In a large bowl add all ingredients and toss lightly. Place
any combination of shrimp and vegetables on skewers, and cook for 2-3 minutes
per side, or until desired doneness. Serve warm.
Boos.
Don't get me wrong I like boos all year round, but
there is something about a super cold alcoholic beverage by the lake that just
makes me say ahhh. Check out some of my favorites in
this post
.
Grilled Sweet Potato. It's so easy, and a perfect healthy side dish that is reminiscent of its fried bretheren. Directions: peel, slice, plop (on the grill), cook (till soft, 5-10 mins), and sprinkle with salt.
What are some of your favorite summer foods?