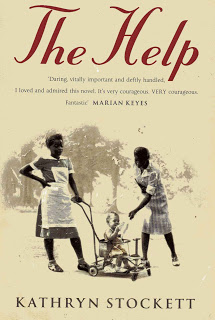 Last week I finished reading The Help. I honestly never even heard of it until the movie came out, and with my reading list so large I'm just now getting to it. Any-who, I thought it was a fabulous book. While I was reading I couldn't help but to think that it was strange how this was placed in the 1960's that was only a little over 50 years ago. It seems so foreign to me that African Americans were viewed that way so recently. I mean I know when Martin Luther King was assassinated, and JFK, but that always seemed like the distant past to me. This when my grandparents were my age!

It makes me wonder what my grandparents were like then. What did they think? How did they treat those of different races? How did they treat women for that matter? Looking at my grandparents now I can't imagine any of this, but I also can't imagine the things I did and thought when I was 16, so 50 years later who knows how they feel about their former selves.
The book touches on several different messages or themes; a young woman coming of age during a time when women were just beginning to emerge as equals; the struggles of African Americans during a time of great change; and the idea that everyone has secrets. It is a dynamic, thought provoking and eloquently written novel, which I would recommend to anyone and everyone.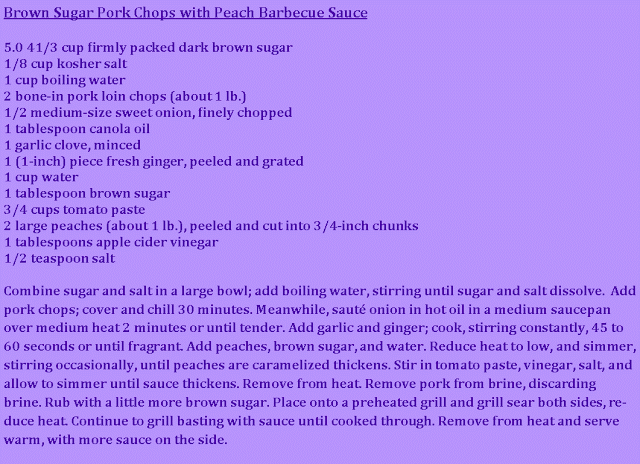 Food, as it should, seems to play a large part in the book so I decided to make Grilled Brown Sugar Pork Chops with Peach Barbeque sauce. While cooking this dish I can almost see the Phelan farm house, plopped in the middle of never-ending cotton fields. You can almost taste the love and care that is cooked into this recipe. One I will definately be making again before the summer is out.