It's been a while so I thought it might be time for a garden update! As it is my first year I actually wasn't expecting a whole lot, but I am happy to say some things are doing quite well!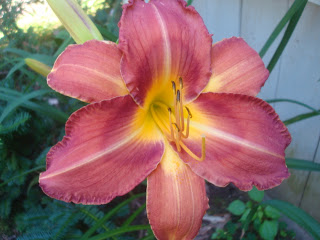 We've already had one harvest of radishes, though it could have been better I think that I will thin out the next one, and maybe they will get a little fatter. I have also just started another round of peas where one set had died off
My tomatoes have started, and I am so excited to see them turn bright red! A few of my tomato plants we transplanted a little late as I got them as leftovers from Poppa Chuck's garden.
The beans have me a bit confused. Though they are bush beans they seem to be having a hard time standing up on their own. And we are only getting one or two beans from each plant. I have no idea what their issue is.
Most of the lettuce, and spinach that I planted did not do so well due to the bugs; however the butter head lettuce seemed to escape their angry wrath and it's thriving so well that we cannot seem to eat it fast enough. Unfortunately my basil is falling to the same problem so I have had to bring it indoors.
Unfortunately the mass of rain we got early on pretty much wiped out all my onions, as well as my rosemary, but lesson learned, next year I will put them in well drained pots that I can move indoors or cover up when it rains a lot.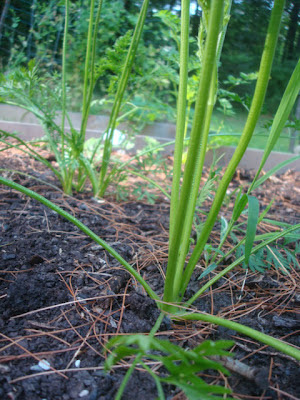 The wild strawberries that we had have all passed, and though they were very small they were delicious. We have also come to notice that all the bushes we thought were simply black caps are a mixture of wild raspberries, and blackberries! I CANNOT wait for these to ripen. Not only are blackberries my favorite fruit, but they make wonderful wine; And Lawd knows I love my homemade wines!
I find growing my own produce to be so beneficial to my life. Not only is it incredibly rewarding, but it is also a great hobby that Chuck and I can share in, on top of being a money saver and health promoter. Really I find the garden to be one of my most fulfilling hobbies.