We have moved into a new house so I decided to put together a New Garden Plan to help me stay organized and share my plans for our home.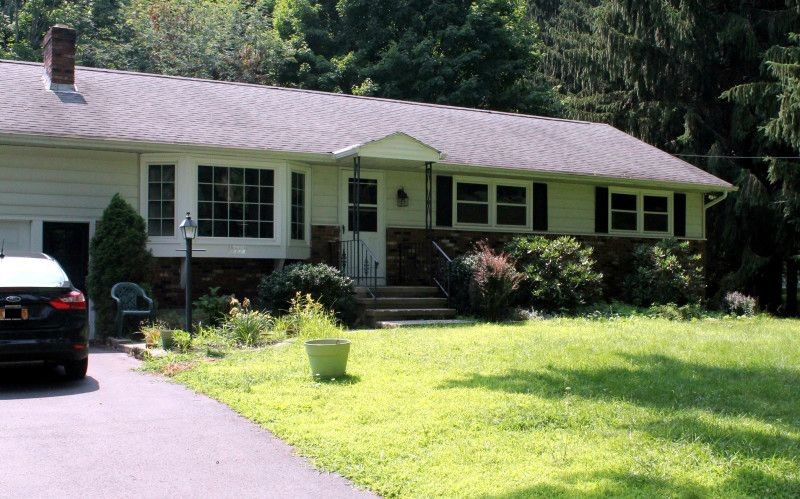 Ok grab a cup of tea guys there's a lot to say on this front. Maybe even more than that downsizing post. I know I'm just killing you lately with these uber long posts ;).
The house that we have moved into comes with quite the number of overgrown/ un-cared for gardens. We are talking weeds upon weeds, tons of moss, and raised beds that have just fallen apart. I have (with the help of Miss Amy and Momma Chuck) started to weed and clean up the existing garden beds, but there is still a long way to go to get this place where I would like it.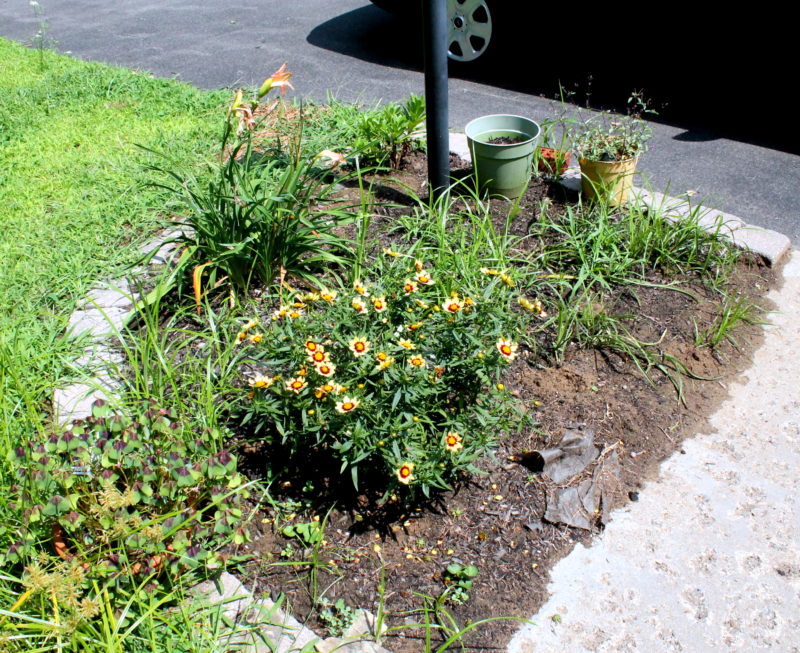 I have dreams of a home that has a garden that produces all (or the vast majority of produce that we need for the year, as well as entice hummingbirds, bees, and butterflies to come and visit. I would love an entire yard full of color and life. That however takes work, so below is a sketch of the yard layout and my plan for the gardens.
First I want to get the front gardens under control, because they are the easiest to attack. The front gardens have a few flowers, but are mostly half dead ever greens with fallen down borders.  There is also a random hosta growing in the middle of the lawn that will be transplanted. This is fairly easy, just some weeding, remulching, and plant removal to start. I will transplant in a few more plants whenever they are best transplanted (it can vary a lot). I want this area to look most like an English cottage garden so I plan to put in some daisy's, black eyed susan's, tulips, daffodils, echniops, allysum, foxglove, borage, and lupin and roses. I'm thinking of putting some clemantis and a trellis somewhere along the house also, but I haven't quite figured out where yet. I'm also thinking that some cherry trees might be a good addition since the front and side yards gets so much sun.
The oval shaped garden around the oak tree in the front will simply be mowed over. I plan to transplant everything that I actually like out and into other gardens for the time being. Eventually I would like a garden there as well, but I don't want to bite off more than I can chew right now, so until I'm ready we are just going to mow it as if it isn't there.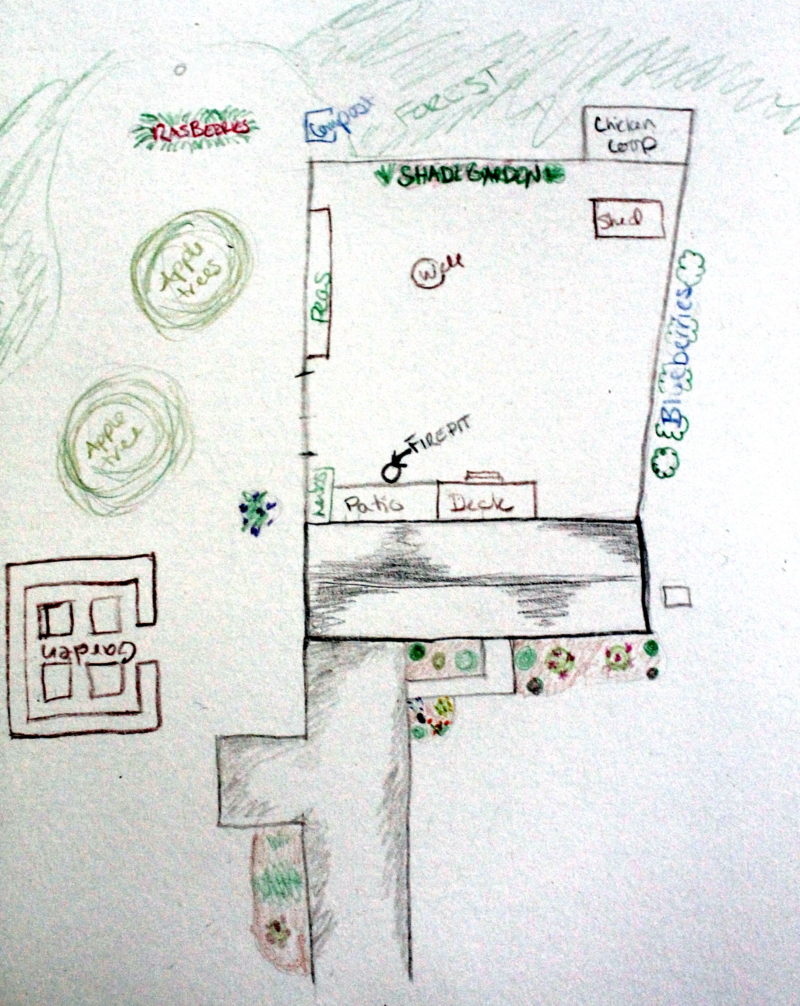 As far as the back yard there's a bit more involved. I want to remove one of the trees and trim some of the others to give some more light to the back. I'd really love to plant some blueberries and rhubarb along the right fence line. Just outside it gets a lot of sun, and they both like the acidic soil that the wall of pines trees over there provide. I may also build a box for strawberries over there, but i'm not entirely sure yet.
There is what I think was meant to be a shade garden near the shed, and near the back fence, both with essentially be ripped up and everything transplanted to just the back fence to create a nice manicured shade garden. It looks like there is a lot of black plastic and stones around these two gardens so those will all come up as well. I'd really love to fine some shade loving flowers that also attract bees to put back there. In case you didn't know the US is really lacking in honeybees right now, and it can have really crazy repercussions, if we don't help them out. I plan to have our own honey bees in the future, but that's a long way off right now. Back to gardens.
The back left corner of the back yard needs to be cut back and the fence repaired. There are a number of half dead vines and trees in that area including a sad lilac that will probably just have to go. There is also a very random overgrown garden near the old well that will be weeded and cleaned up as well. It may end up getting mowed over at first like the front oval garden, but there appear to be a number of pretty flowers in there so I'm really not sure what I'm going to do with it yet.
Along the left fence I would like to put some 1ft width raised beds, in order to plant peas and poppies.  I like the raised beds, and it will also help act as a barrier to keep Brody from digging under the fence. Closer to the house I would like to put a vertical herb garden with wood or cinder blocks to save space, give us privacy and stop Brody from escaping. I made an inspiration collage below to give you an idea of what I am thinking, and also because I'm crazy and like inspiration collages.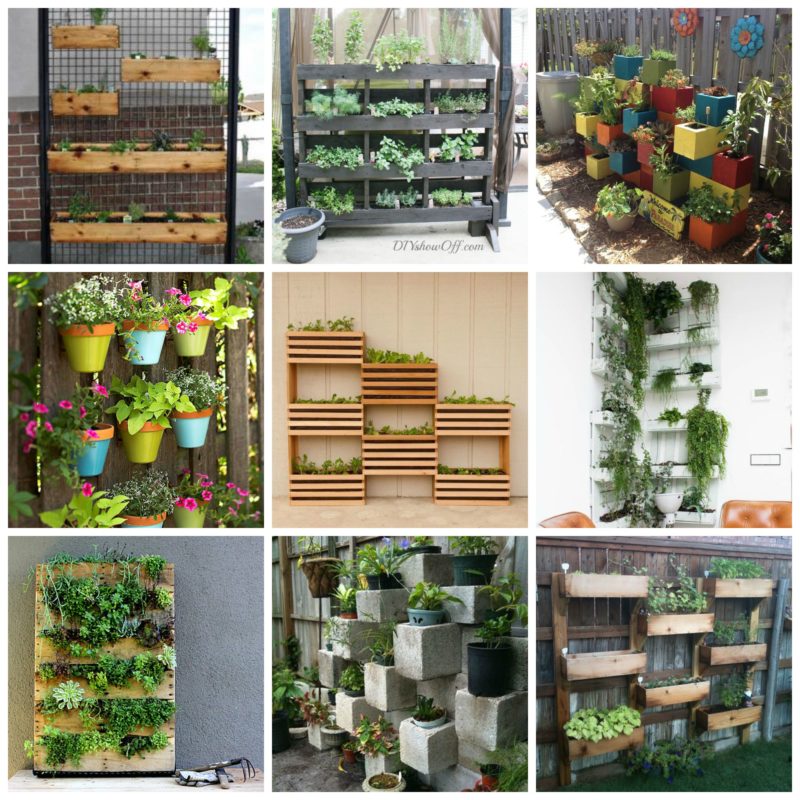 The back left corner of the property outside the fence is kind of neglected and on the border of the woods. There I would like to reclaim it and plant some raspberries, as well as install a compost system.
Eventually I will also make a spot for bee hives there or on the other side of the right hand fence. There is also a large kennel area attached to the back right corner of the fence, behind the shed that I would like to turn into a chicken coop. Also further down the road there are plans for a deck, a patio, a real, beautiful, fenced in raised bed vegetable garden near the apple trees in the side yard and I'm sure some other plans will pop into my head in the coming years. This is a lot of work, I know but I'm so incredibly excited to jump in.
I really believe that I can get a large portion of this list done this summer/fall; I just have to really get in there and work it out. I'm fortunate enough to have a large number of family members who garden as well, so many of the perennials that I want to plant I can get for free as they are thinning their own gardens, some of which I already have piling up in pots ready to go.
Maybe not this year or next but soon enough we will be eating the fresh bounty of our garden, while watching the sweet bees, hummingbirds, and butterflies dance around our bright and beautiful home. Ahhh I can't wait!
Do you have any garden suggestions?
Do you prefer annual or perennials?
What is your favorite garden flower?