HAAAY!
Hi! HI! HIII!
Brody Here!
Glad to see you stop by! My mom is kind of frazzled right now so I thought I'd come out of blogging retirement and post for her today. The last post I did for here was almost a year ago. You can read it here.
I'm glad to be back. It's nice to tell you guys all my awesome doggy stuff.
And do I have a lot to say this time around so get ready.
I wasn't sure about this new house at first. It smelled weird, but it's growing one me.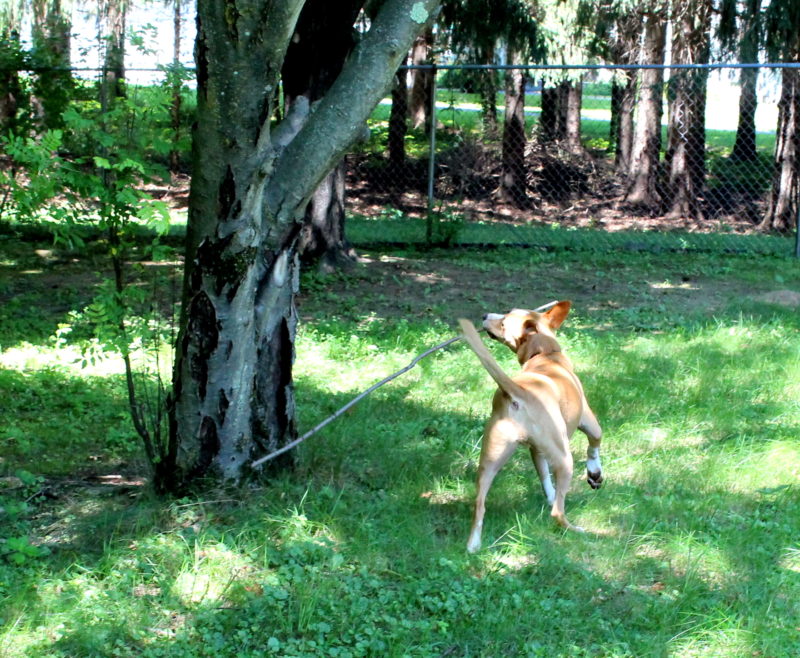 When mom and dad were moving all of our stuff I got a little worried that all my favorite things were being taken away so I did my best to pee on everything. See, once it smells like me it's mine and you can't take it away. This plan worked because now everything is safe and sound in the new house; even though mom cleaned it all, lucky for her I'm ok with the smell of lavender.
What I really love about this place is the doggy door that's in the garage. When my parents are home they leave the door open for me and I can come and go as I please which is awesome!
I also really like all the sticks in the back yard. There. Are. So. Many. Sticks. I mean really, so many more sticks than the other house! Mom keeps yelling at me for bringing little pieces of sticks in the house. I'm going to keep doing it though, eventually she will give in, I know it.
I haven't been able to meet any of the neighbor dogs yet, but I hear a rumor that we are within walking distance of a really awesome town dog park!! I just need Mom to register me with the town soon so that she can take me!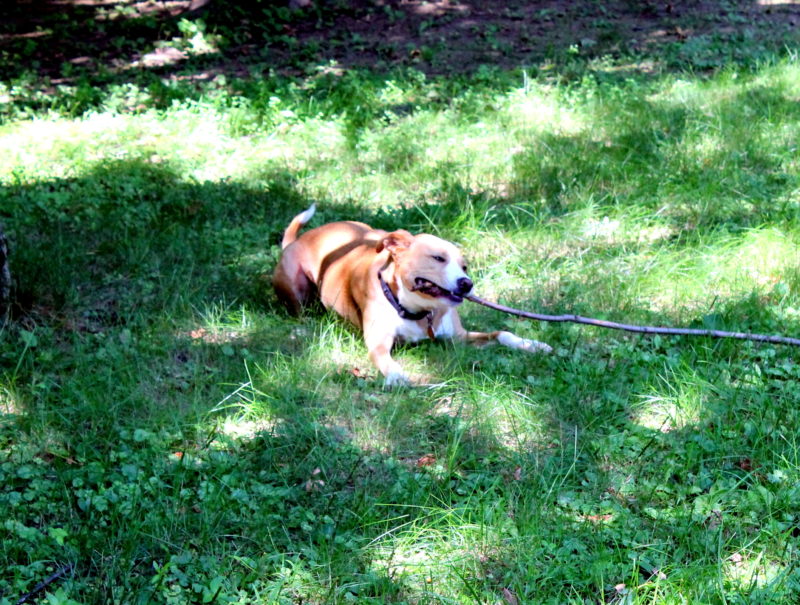 I really hope we never move again. I don't like it when my parents stress, and I got no attention for like a week because they were busy packing and unpacking. I had to remind my parents quite a bit that puppies need cuddles! I did that by climbing into my mom's lap every change I got and flopping onto my back in front of dad. It usually worked.
Needless to say I'm glad things are starting to settle down and I'm getting regular cuddles again, which it's totally time for so I'll have to catch up with you all later.
Have a great weekend!!