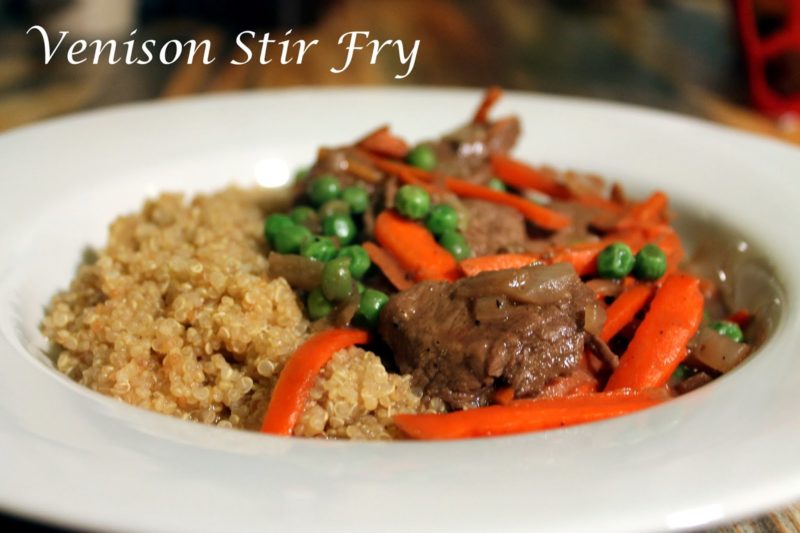 Stir fry is a pretty humble dish. It's about the easiest
thing someone can cook, and it's usually pretty healthy for you. There a
probably a million different variations from the basic recipes which is what
makes it so appealing. I love making it when I am feeling lazy, or need a
simple healthy meal. So I make them a lot; like once a week a lot. Because of
this I like to dress them up with unique meats, or vegetables, mostly just to
add a fun twist and keep it fresh.
The unique thing about this stir fry is the venison. Venison
can be tricky at times to cook with for a couple reasons, its super lean so it
can get tough if over cooked, it can be gamey, and it cooks quickly, so you
don't really have a lot of time to play around with the flavors without ruining
the entire dish. But you are lucky that I'm a pro and can tell you how to do it
correctly.
If venison scares you this dish can also be made with beef
or lamb, though you may have to adjust the seasonings a little.
A little side note: This meal wasn't meant to be clean, it
just worked out that way. Don't you love it when things like that happen?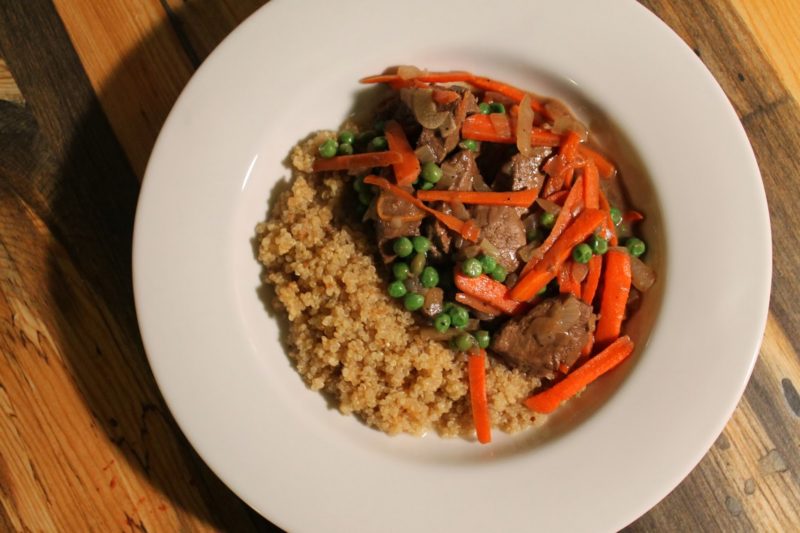 Venison Stir Fry
1 tbsp extra virgin olive oil
1 medium onion, chopped
2 cloves of garlic, minced
2 large carrots, peeled & cut into matchsticks
1 tsp pepper
1 tsp oregano
1 tbsp low sodium soy sauce
1 lb venison steak, cut into bit size chunks
½ cup fresh or frozen peas
In a large skillet heat oil over medium high heat and sauté
onion, garlic and carrot for 3-4 minutes, or until they begin to soften. Add
pepper, oregano, and soy sauce stirring well to combine. Add venison and cook
for 5-7 minutes, stirring occasionally. Add peas and cook an additional minute
before serving.